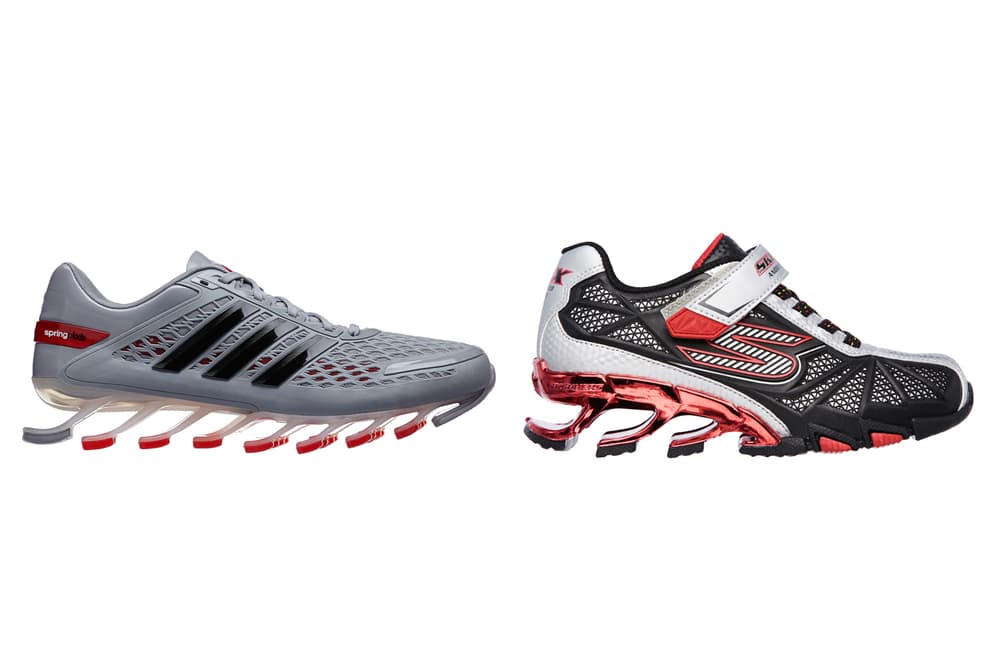 Footwear
adidas Slams Skechers With Scathing Lawsuit for Infringement — Again
"This pattern of unlawful behavior and freeloading in the industry is outrageous and must end."
adidas Slams Skechers With Scathing Lawsuit for Infringement — Again
"This pattern of unlawful behavior and freeloading in the industry is outrageous and must end."
The saga between adidas and Skechers continues — Three Stripes is pursing legal action yet again. Back in February of 2016, the German company saw victory in court after a federal judge ordered the California-based brand to stop production on what looked like blatant knockoffs of the iconic Stan Smith silhouette. On July 11, however, adidas filed a new complaint, accusing Skechers of patent infringement against its Springblade model and technology. In legal documents shared by adidas, the Springblade — first introduced in 2013 — consists of two patented "shoe and sole" technologies which they believe Skechers "had access to, and in fact copied," to create their Mega Flex and Mega Blade boys' models, all of which share similar split and angled soles – see the side-by-side above.
adidas is suing for two counts of patent infringement with the goal to force Skechers to cease production on any shoes that infringe on their patents along with damages from money lost. Stay tuned for updates, and read adidas' official statement below:
Today, adidas filed another lawsuit against Skechers. We will not stand by and allow others to blatantly copy our products and infringe on our valuable intellectual property. These shameless imitations tarnish the reputation of our brand and our people who work tirelessly to research and develop technical innovations and designs that help athletes make a difference.

We are the leader in footwear innovation, design and engineering, creating high performance shoes for athletes. We are a company of creators and makers who lead the industry to new standards, continually bringing the best in high-quality products to consumers.

This pattern of unlawful behavior and freeloading in the industry is outrageous and must end. We will take every legal measure possible to protect and defend our innovations.