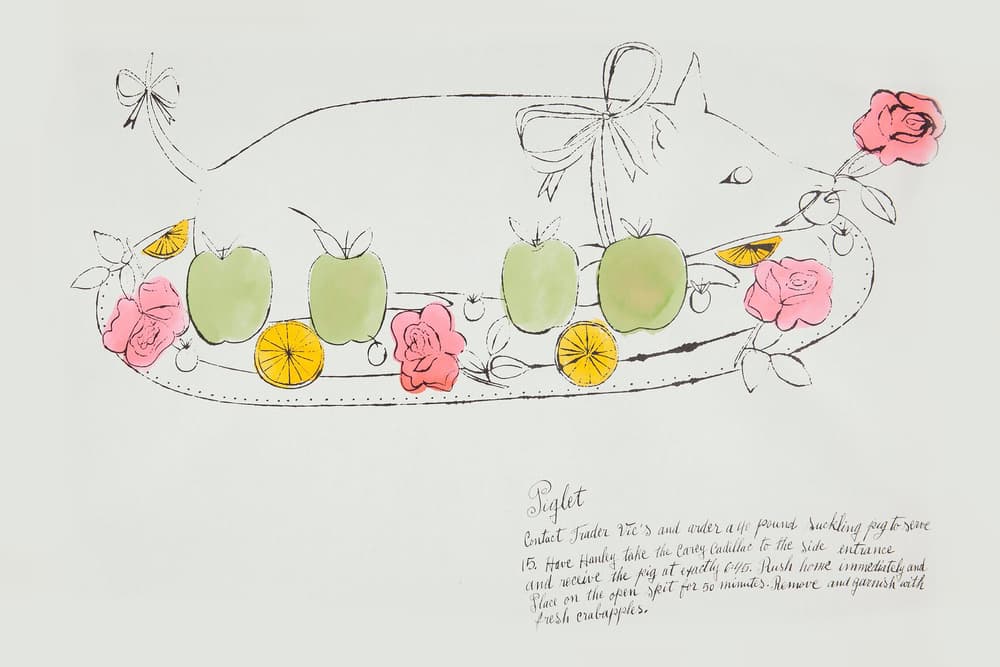 1 of 3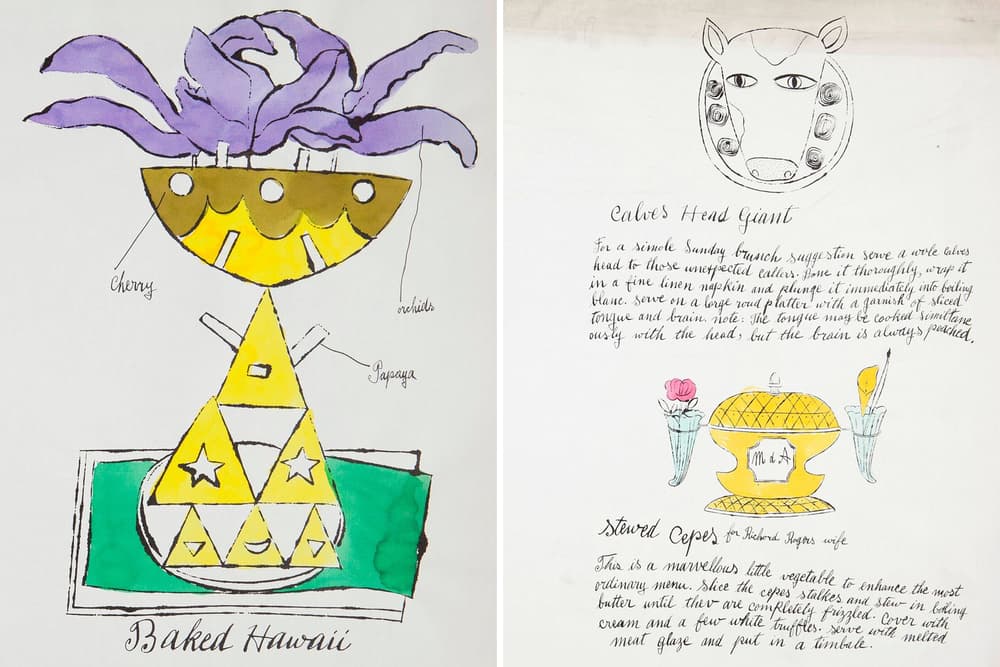 2 of 3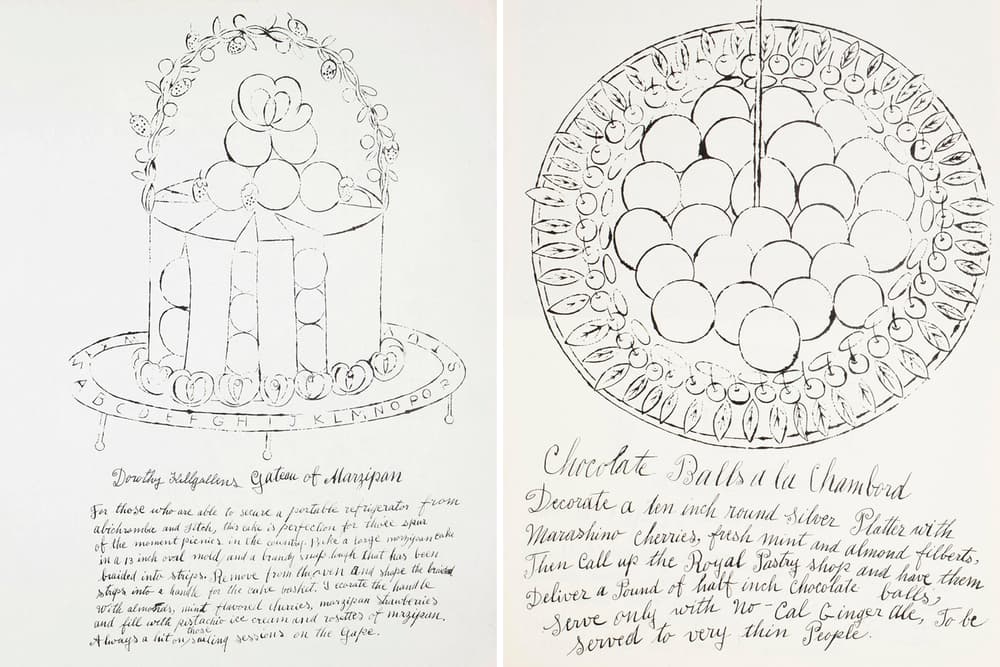 3 of 3
Sneak a Peek at Andy Warhol's Lost Cookbook 'Wild Raspberries'
Who'd have known that the pop artist was secretly a chef?
Famously known for his Campbell's soup can masterpiece, few may know that Andy Warhol did actually delve into the art of food. Back in 1959, the pop artist published a cookbook entitled Wild Raspberries in collaboration with socialite Suzie Frankfurt. Featuring a series of cheeky drawings and lithographs by Warhol himself, the book is now being auctioned off at Christie's through August 2. The artist's sense of humor can be seen throughout his recipes, including the "Piglet a la Trader Vic's," which instructs the "chef" to send a chauffeur to the Plaza Hotel's restaurant and order a suckling pig to-go. The book is in fact Warhol and Frankfurt's attempt to tease cooks who take culinary way too seriously.
Browse the gallery above to see it for yourself. You can also read two of the recipes from the cookbook below.
A + P Surprise

Buy a 2 day old sponge cake at the A + P and cut in three ¾ inch layers. Soak for exactly 36 hours in ½ cup rum, 2 ½ tablespoons confectioners sugar and ½ cup water, spread on each  layer sieved apricot jam and pastry cream, top with poached apricot ralves [sic] and cherries. Glaze with jelly and let set. Dust with confectioners [sic] sugar and pistachio mits [sic] and decorate with whipped cream piped around the edges.

Seared Roebuck
Take a saddle of roebuck, roast it and then swirl it in the poasting [sic] pan with two juniper berries. Remove from the roasting pan and sear it over an open fire adding Poivrade sauce every thirty seconds. Serve with at stewed Macintoshes. Ed. Note: unlike many other species of game moebuck [sic] must be eaten fresh. It is important to note that roebuck shot in ambush is infinitely better than roebuck killed after a chase. Keep this in mind on your next hunting trip.