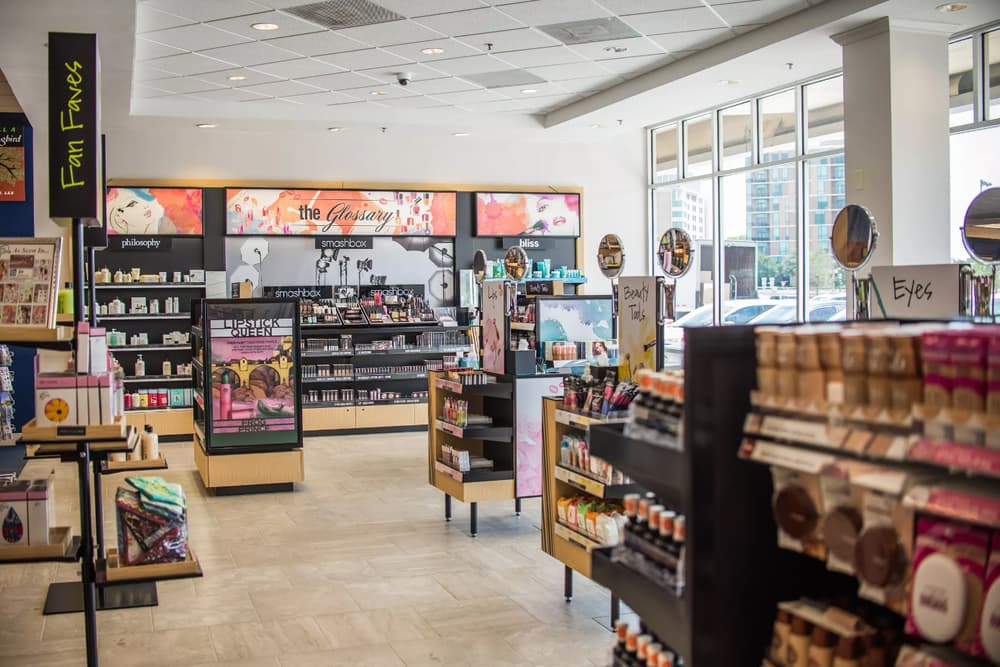 1 of 2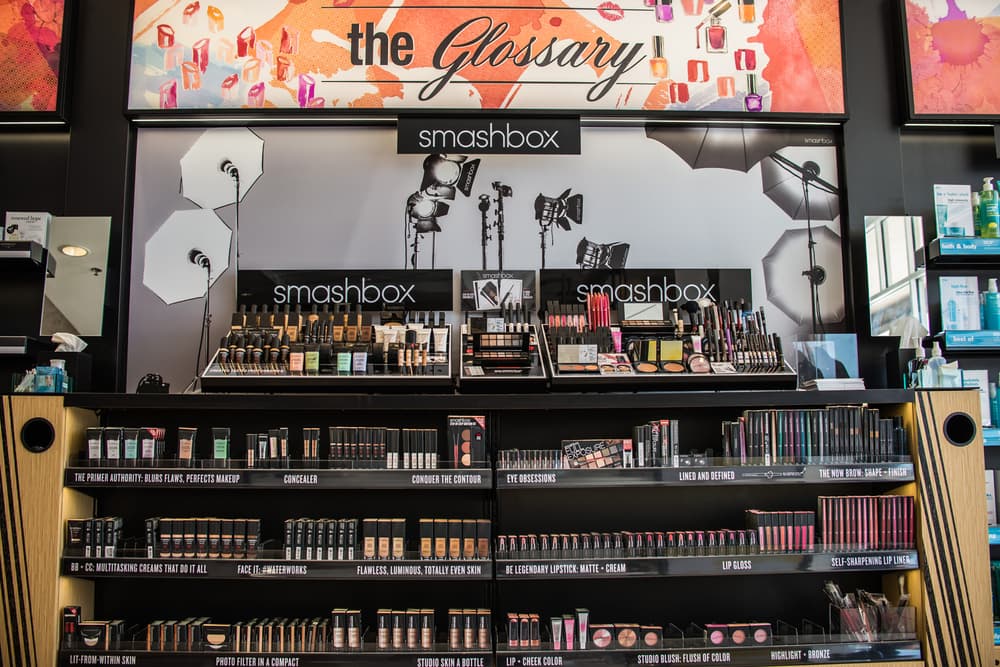 2 of 2
Beauty
Barnes & Noble Sends College Students into a Frenzy with New On-Campus Makeup Store
Dreams really do come true.
Barnes & Noble Sends College Students into a Frenzy with New On-Campus Makeup Store
Dreams really do come true.
Barnes & Noble is expanding its business by stocking beauty products within its college bookstore locations. The bookstore chain's new makeup concept store, named The Glossary, will be selling products from premium makeup labels and drugstore brands alike. Some examples of such brands include Philosophy, Smashbox,  L'Oréal, and Maybelline. In fact, the bookstore giant's decision to incorporate beauty products in its college bookstores does make sense, in that the biggest buyers of beauty products are statistically aged 18 to 24. As the company's director of merchandise Lisa Mazzio puts it in an interview:
I had the luxury of going to every single store and installing all of this within the location and just to hear the squeals of delight from the students when they first see us … Once we start putting the product on the shelves, the students are like, "Oh my God… I can't believe this is coming here. We're going to have Smashbox, we're going to have Philosophy."
Prior to the launch of The Glossary, the company conducted focus groups to find out the most-loved beauty brands among students across the country. As Mazzio explains:
They sent a lot of pictures to us. They showed us their makeup bags … The research that we did with the students was so detailed. We asked them how did they first discover makeup? We asked what are you looking for in makeup? We asked them what the essentials were, and then we asked them what the go-to brands are. They helped shape some of the brand selection for us.
As of right now, The Glossary can be found in Barnes & Noble bookstores at several universities, including the College of William & Mary, Tulane University, Emory University, and Southern Methodist University. You can expect to see more locations popping up in the near future.
---
Share this article