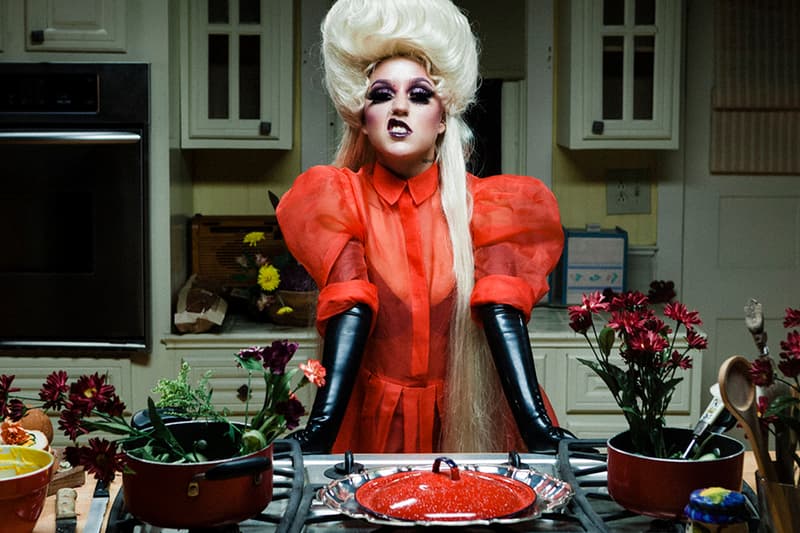 Music
Brooke Candy Subverts Gender Stereotypes In "Paper or Plastic" Video
The rapper-singer invites girls to join her battle against patriarchy.
Brooke Candy Subverts Gender Stereotypes In "Paper or Plastic" Video
The rapper-singer invites girls to join her battle against patriarchy.
Brooke Candy has just released a satirical video for her latest single "Paper or Plastic." Directed by Darren Craig, the video sees Candy and her fictional sister wives being secluded from society under the control of an abusive male figure. As the video develops, the rapper and her female friends eventually transform from being weak to becoming assertive, as suggested by their "dark" makeover. As the lyrics go, "Why do all the good girls have to die/Living in a bad girl's paradise," the song seems to suggest that it is crucial for women to stand up for themselves in order to live an independent life.
Speaking of the video's portrayal of violence, Candy points out that it is simply a device used to satirize male dominance and oppression, as the singer explains in an interview with Dazed:
This video was scheduled to be released last week, but after the numerous terrible tragedies involving gun use in America escalated, putting it momentarily on hold felt like the right thing to do. I have always been a strong believer that art should not be subject to censorship, and so after much thought, I have decided to release the video this week, in its original unedited form. I have been working on this video and this concept for over two years. It is very important that it be understood that this is an artisticstatement that was conceived as a satire on oppression and the current state of the world.
Stay tuned for Candy's forthcoming Sia-produced album Daddy Issues. You can head over here to watch the artist's new video.