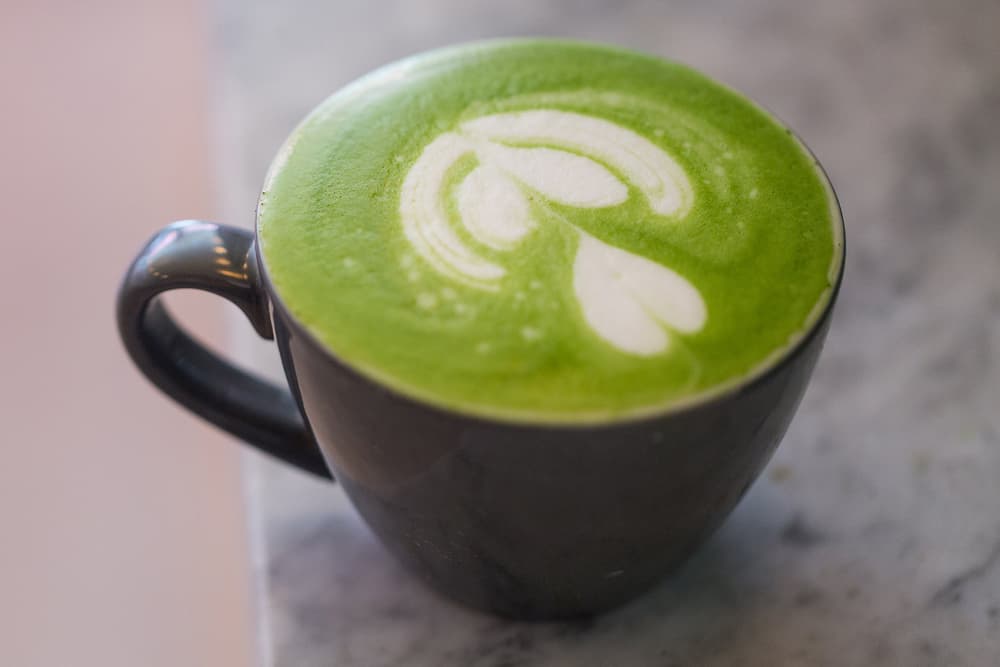 This Is Gigi Hadid's Go-To Matcha Latte Spot in New York City
East meets West in a coffee cup.
If you have been following Gigi Hadid on Snapchat, you will probably have seen a video of the model sipping a cup of matcha latte that features her own face on the foam. The café that has created this amazingly special latte art is Cha Cha Matcha in New York City. Located on Broome Street in Nolita, the newly-established café is founded by NYU graduates Peter Morton and Conrad Sandelman. During their trip to the Japanese city Uji, the duo learned about the art of the powdered green tea ceremony, and was inspired to open their own shop that infuses both New York's sensibility and the East's traditional tea practices. Apart from plain Japanese green tea, Cha Cha Matcha also serves other matcha drinks including matcha cappuccinos, coconut matcha lattes, and matcha lemonades. You can also expect to get other treats like matcha soft-serve and pastries from the café. Check out the footage and image below if you are curious to see Hadid's new favorite drink.
Cha Cha Matcha
373 Broome St. New York, NY
Source
Photographer

Olga Miranova