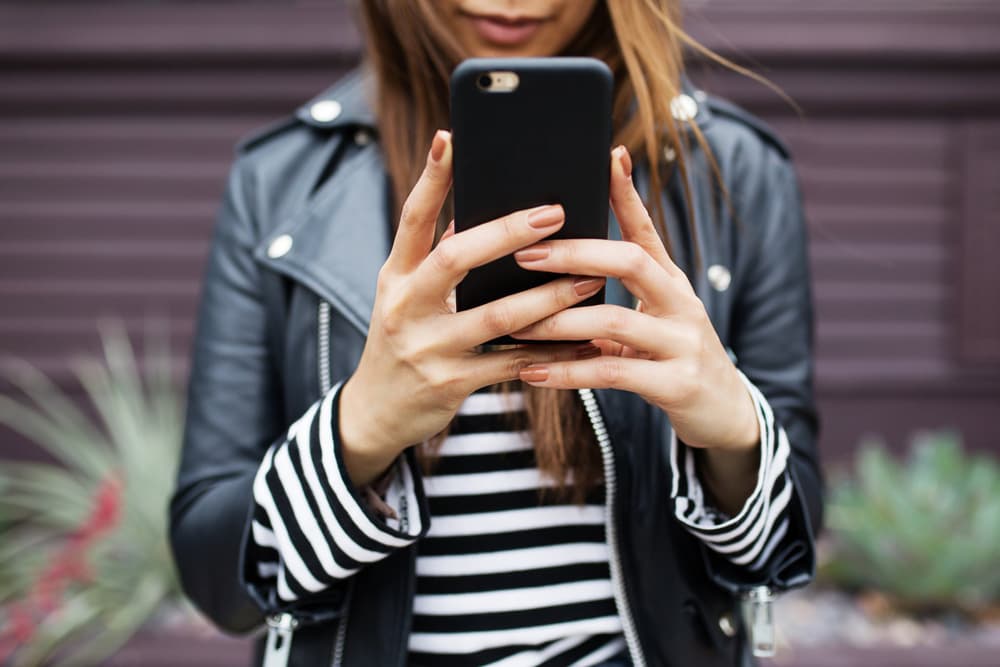 Health
Ladies' Choice: Dating Apps Are Empowering Women Everywhere
Coffee Meets Bagel co-founder Dawoon Kang shares how to find love, modern woman-style.
Ladies' Choice: Dating Apps Are Empowering Women Everywhere
Coffee Meets Bagel co-founder Dawoon Kang shares how to find love, modern woman-style.
My sisters and I started Coffee Meets Bagel, a dating app for millennials looking for real relationships, with the vision of making it the best dating service for women. My single girlfriends in NYC always complained about the dismal feelings they had for online dating. As soon as they opened an account, they would receive hundreds of unwanted, creepy messages that made them feel uncomfortable. We wanted to change that experience.
Fast-forward a few years and we've initiated more than 2.5 billion introductions for singles around the world, helped more than 50,000 couples find each other through CMB — including myself and my other half! — and we boast one of the highest ratio of female members among all dating apps out there. More than ever, I am a strong believer in the power of online dating.
Before the onset of dating apps, people had limited means to meet their partner. In fact, the dominating factor that determined who you were going to end up with was less about your personality or interests – it was about where you lived. A study conducted in 1932 that analyzed 5,000 married couples in Philadelphia found that one-third of them had lived within a five block radius of each other before they got married, and one in six had lived within one block. This meant your zip code could pretty much determine who your potential life partner was going to be. I find that to be both fascinating and a little scary. Luckily, dating apps have given us the power to go beyond our immediate neighborhoods, giving us the chance to meet people outside of our normal social circles that we may not have crossed paths with otherwise.
If we want love, now we have the tools to go after it.
And yet, I still run into people who think dating apps are for "desperate" singles. They say things like, "I don't need to online date." Or, if they met someone using online dating, they hide it because they feel that it's "unnatural" or "unromantic." I find this sentiment to be particularly strong among women. When it comes to our careers, we are taught to be go-getters and to work hard for what we want. Meanwhile, when it comes to dating, we are trained to think that the perfect match will simply knock on our door if we just wait for them. Many women think it's unromantic to have to work at finding their love.
I want to challenge this mindset. What I see in a woman who uses dating apps to find love is someone who knows what she wants and is not afraid to go for it. Someone who takes charge of her life instead of letting it run her. Dating apps have empowered us to be proactive about our dating life instead of playing the "wait and see" game. If we want love, now we have the tools to go after it.
Of course, not everything about dating apps has been positive. Many have been criticized for perpetuating a "swiping culture" where users sift through tens (if not hundreds) of potential matches a day and "ghost" on people whenever they feel like it. Dating apps should be encouraging singles to meet new people, try new things, flirt and feel good about themselves. It's unfortunate that so many singles today have come to accept swiping and ghosting as a normal part of online dating.
You can't help but become jaded after that kind of experience.

Coffee Meets Bagel Co-Founder Dawoon Kang

Recently at CMB we launched a new model called #LadiesChoice, so we can put the "dating" back into dating apps. #LadiesChoice is all about helping women take more control of their dating lives. The feature only shows women the profiles of men who have already "liked" them so women have the final say on who gets to talk to them and when. #LadiesChoice enables women to approach dating more purposefully — they can now focus on fewer, higher quality matches who are genuinely interested in finding out more about them, instead of wasting time on those who are not.
As a female founder, I am proud to have had the opportunity to create a dating platform that focuses on creating the best dating experience for women. By encouraging more women to take an active role in their dating life, I hope we can make the world a more loving place.