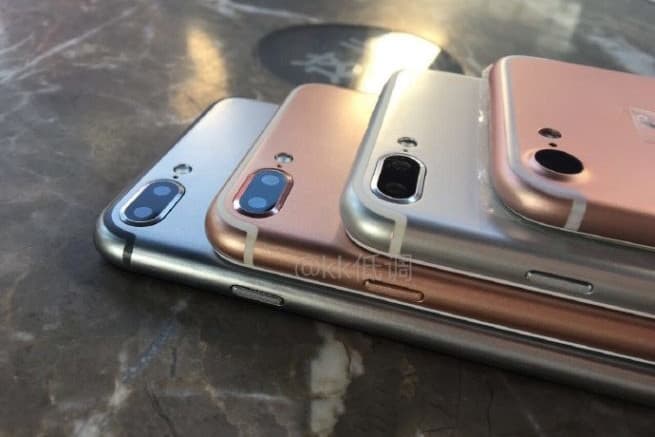 This Photo Leak Reveals Possible iPhone 7 Plus
Or could it be the iPhone 7 Pro?
By now, we've heard about the headphone jack-less bottom on the iPhone 7 and its larger 32GB base storage. With its release weeks down the road, a new photo circulated on Weibo that reveals an iPhone 7 Plus model.
Seen above, is a comparison between all three colors on the possible iPhone 7 Plus (bottom three) and rose gold iPhone 7 (top). The look reveals the devices' dual camera setup and rumored new antenna line. Compared to the leaked iPhone 7 video below, it seems consistent. Of course, there's no guarantee – time will tell when the phone drops in September.
Share this article