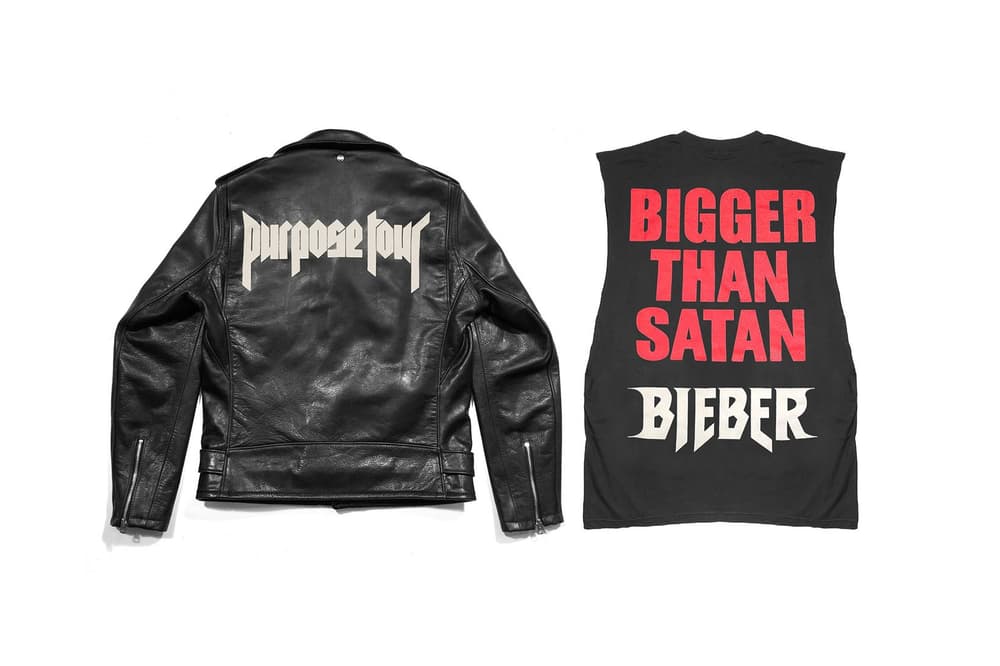 Fashion
Justin Bieber Merch Goes Next Level with a $1,675 USD 'Purpose' Leather Jacket
You better Belieb it.
Justin Bieber Merch Goes Next Level with a $1,675 USD 'Purpose' Leather Jacket
You better Belieb it.
Adding to the current roster of Internet-breaking graphic tees and hoodies designed by Fear of God's Jerry Lorenzo, Justin Bieber now goes next level with his merch lineup in the form of a collaborative collection for Barneys New York. The exclusive capsule is the first time that the NYC-based luxury department store has ever carried a musician's tour merch. The store's executives, however, have no reservations about it whatsoever. "It was a no-brainer for me," said Jay Bell, a senior vice president at Barneys. "It is the first time we've done it, but it felt right. It felt like something that would resonate with our customers, and that could sit seamlessly with the other brands we sell."
The collection will be comprised of standard printed T-shirts, with the addition of some unexpected pieces that include Bieber jeans and a $1,675 USD leather biker jacket. When asked about his new range, the Canadian singer is hesitant to call it "fashion." "I'm happy and proud people are reacting to it and adopting it," Bieber said. "I don't think of our tour merch as being 'fashion.' That's a really high compliment for what it is. But I am really happy we were able to dial in to something cool the way we did." The Bieber pop-up will be launching on Barneys' website and in-stores July 16.
Share this article