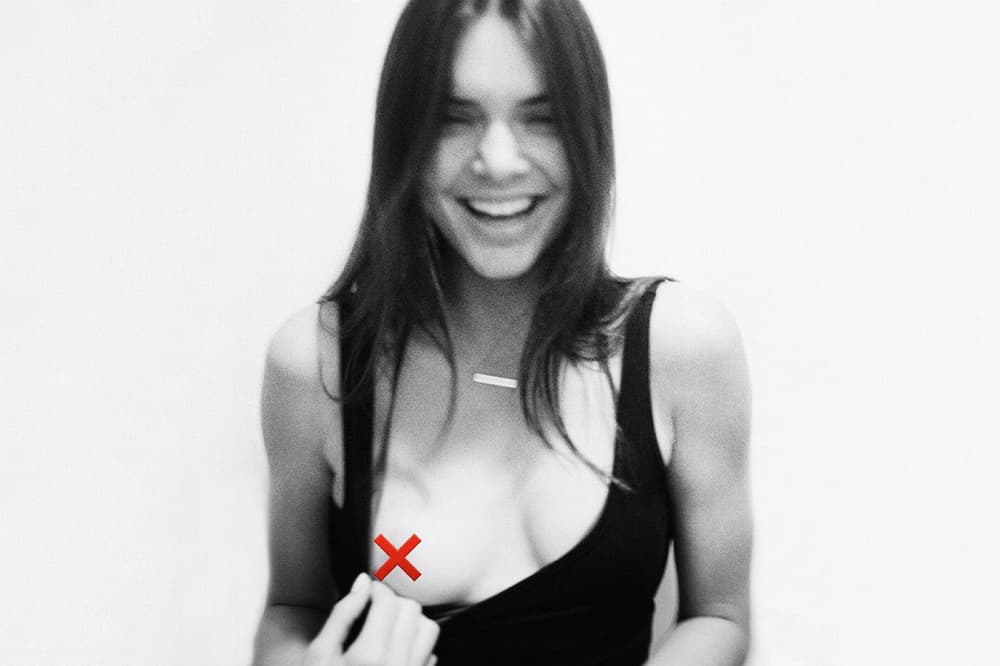 Free the Nipple: Kendall Jenner Pens a Pro-Braless Post
The girls approve.
Via her app, model and now photographer, Kendall Jenner penned a pro-braless post titled "Free the Nipple!" Following her older sister Kim's body-positive stance (cue that nude selfie), Kendall defends the gang.
"I really don't see what the big deal is with going braless. I think it's cool and I really just don't care! It's sexy, it's comfortable and I'm cool with my breasts. That's it!"
She used the post to promote nipple jewelry writing: "Jacquie Aiche made me a couple of pieces that are really sick—like a pair of angel wings. Keep scrolling to check out some of my favorite ways to decorate your freed nipple! ;)" Kendall's right – it's just a nipple after all. You can love yourself with, or without, a bra.
#FreeTheNipple — on my app! https://t.co/FvspCXmrOX

— Kendall (@KendallJenner) July 25, 2016