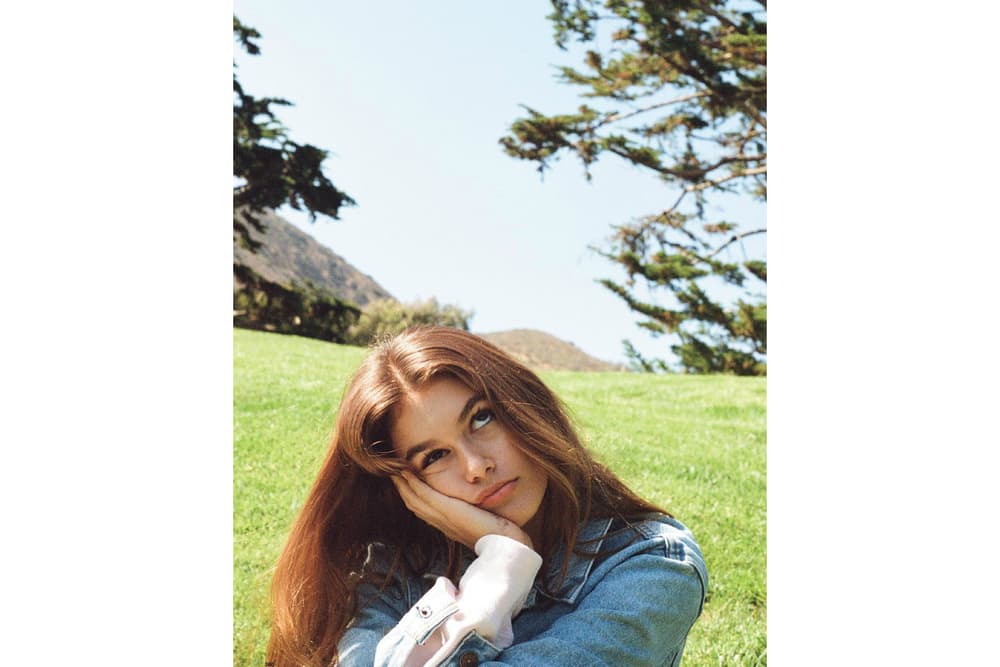 Fashion
Kendall Jenner Photographed Kaia Gerber For 'LOVE Magazine'
Is the model about to switch careers?
Kendall Jenner Photographed Kaia Gerber For 'LOVE Magazine'
Is the model about to switch careers?
For the upcoming LOVE issue, Kendall Jenner got behind the lens to shoot Cindy Crawford's up-and-coming daughter, Kaia Gerber. Jenner's long teased her interest in photography and LOVE editor-in-chief, Katie Grand, gave her the platform to develop her passion. The two previously worked together on Coach's Mickey Mouse collection.
Jenner and Gerber both teased the shot above on social media – casual in styling and pose. What do you think about the model-slash-photographer's skills? There's only one shot to judge, but pick up the new issue this week to see more.
Share this article