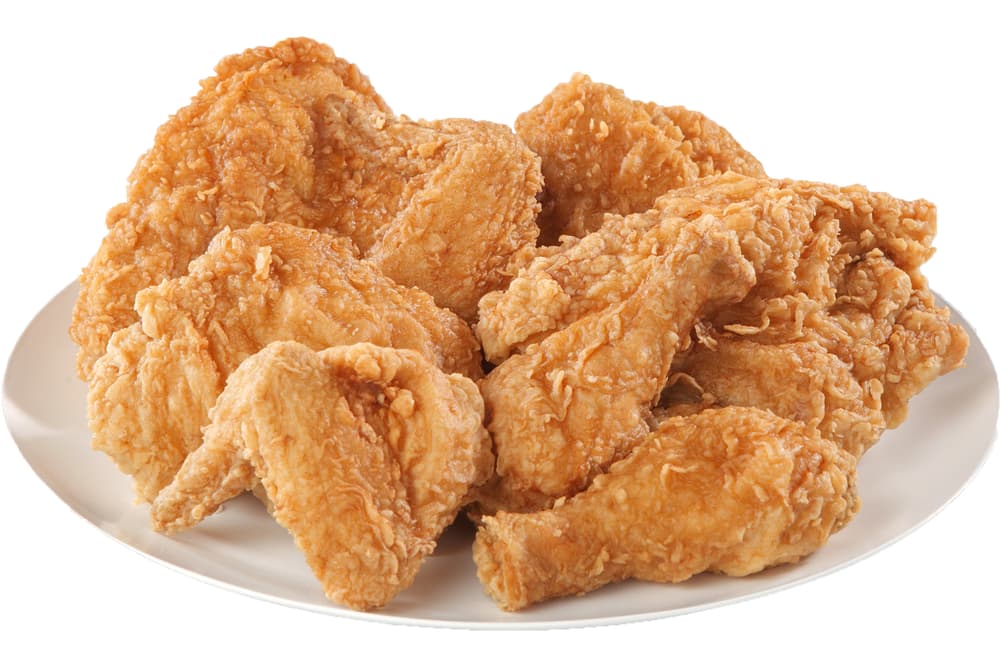 Culture
Prepare Yourselves: All-You-Can-Eat Fried Chicken Is Coming to KFC Japan
How finger lickin' good does that sound?
Prepare Yourselves: All-You-Can-Eat Fried Chicken Is Coming to KFC Japan
How finger lickin' good does that sound?
There's one place that might love KFC's taste of the south more than the actual south: Japan. The proof is definitely in the pudding, er mashed potatoes, considering the American fast-food chain is serving up all-you-can-eat fried chicken to Japanese customers yet again. The last time was on September 9 to honor Colonel Sanders' birthday, but this time around the offer is good all summer. Every Wednesday from July 13 to August 31 and for ¥1,380 JPY (approximately $14 USD), customers can enjoy as much chicken as their stomachs can handle alongside a biscuit, small French fries, and a medium soda — all refillable for 45 minutes.
Anyone up for the challenge will have to make a reservation first at participating restaurants starting July 8 via KFC Japan's website.
---
Share this article