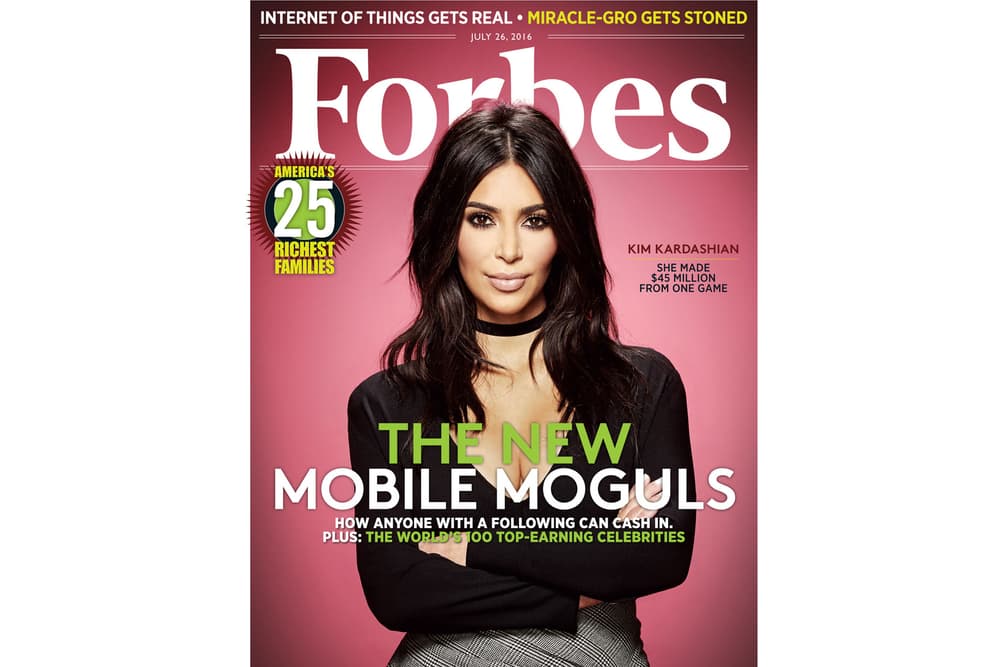 'Forbes' Thinks Kim Kardashian Is a "Mobile Mogul"
And you have to admit — she is.
Maybe think again before believing Kim Kardashian is just a reality TV star. More than that, she's a businesswoman who's changed what it means to be a celebrity and figured out how to monetize her star status. Forbes honors this by putting Mrs. West on the cover, dubbing her a "mobile mogul" based on her success with her smartphone video game alone. Kim Kardashian: Hollywood was first introduced to the app store with a $2 USD download price in June 2014 and to date has been downloaded 45 million times, generating $160 million USD in revenue — putting at least $45 million USD of that in KKW's own pocket. She reveals it was Kanye who helped her decide to get behind the game idea. Good on him, because the deal her and momager Kris Jenner struck with the game's developer Glu Mobile ensures a "small" six-figure-minimum guarantee along with overall editorial approval from the game's storylines to the wardrobe — both of which are updated in real-time according to what she's doing or wearing.
"When people looked at me in a way like, 'Why is she stepping into the tech world? That's not her territory! Stick to reality TV!' I was like, 'No,'" Kim says. " This is fun for me. Now I'm coming up with Kimojis and the app and all these other ideas. I don't see myself stopping." Sounds like the Kardashian kingdom will only continue to grow.
---
Share this article