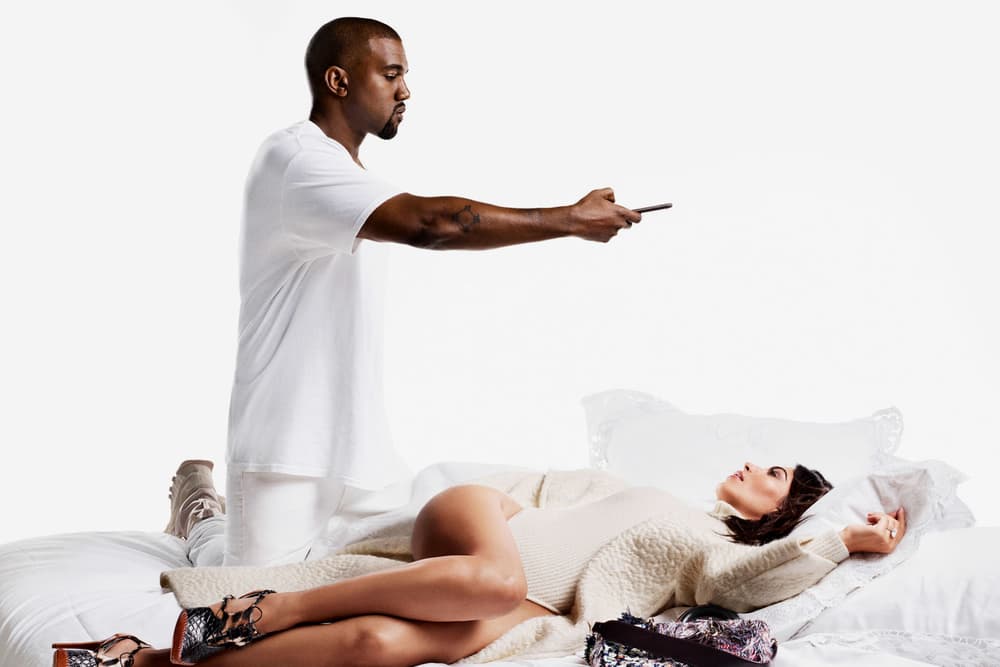 1 of 4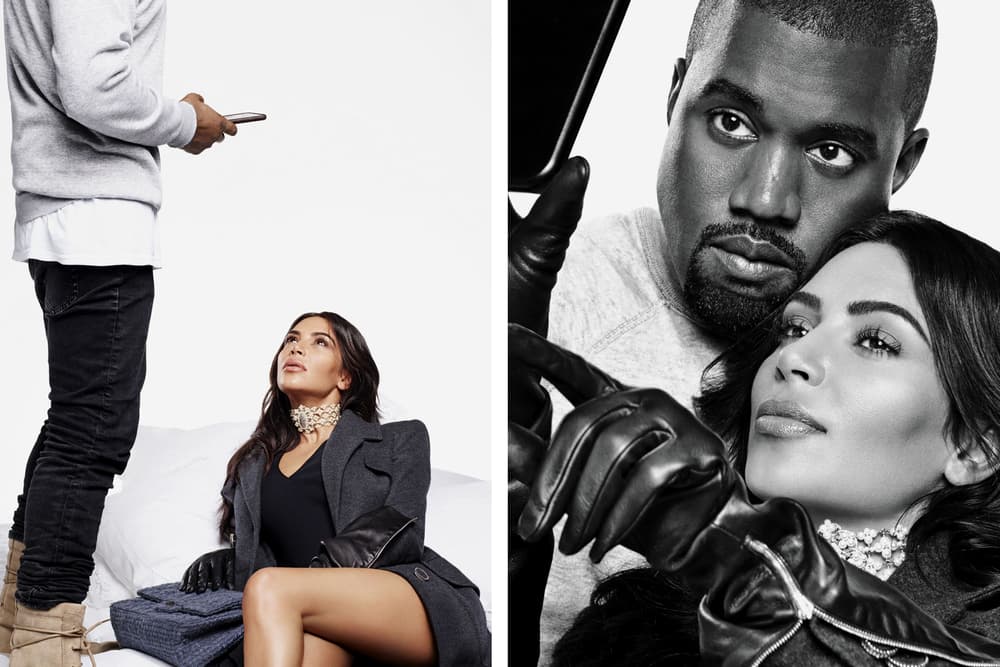 2 of 4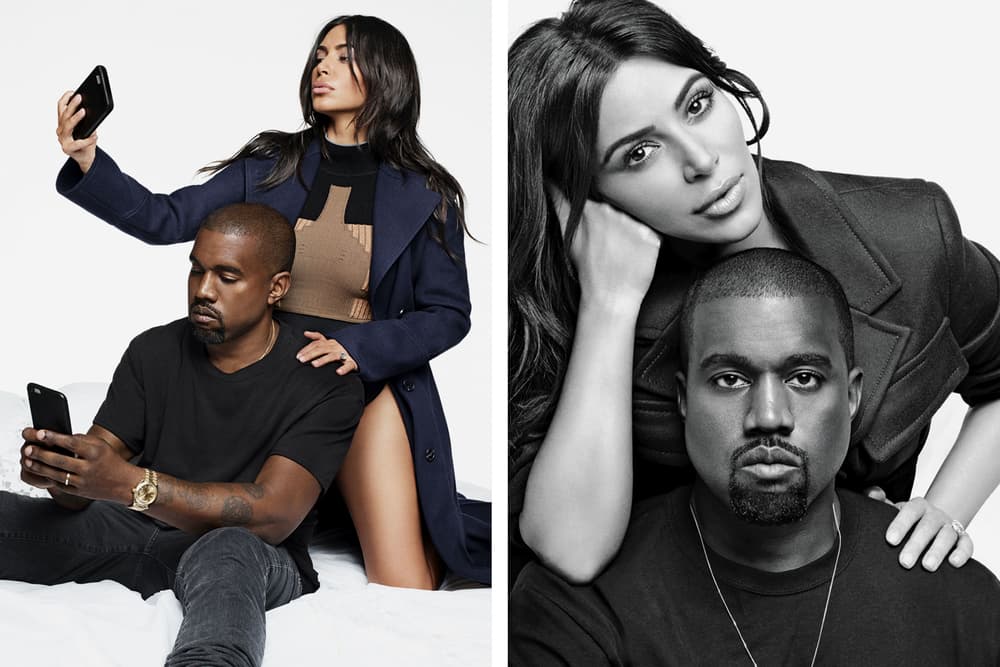 3 of 4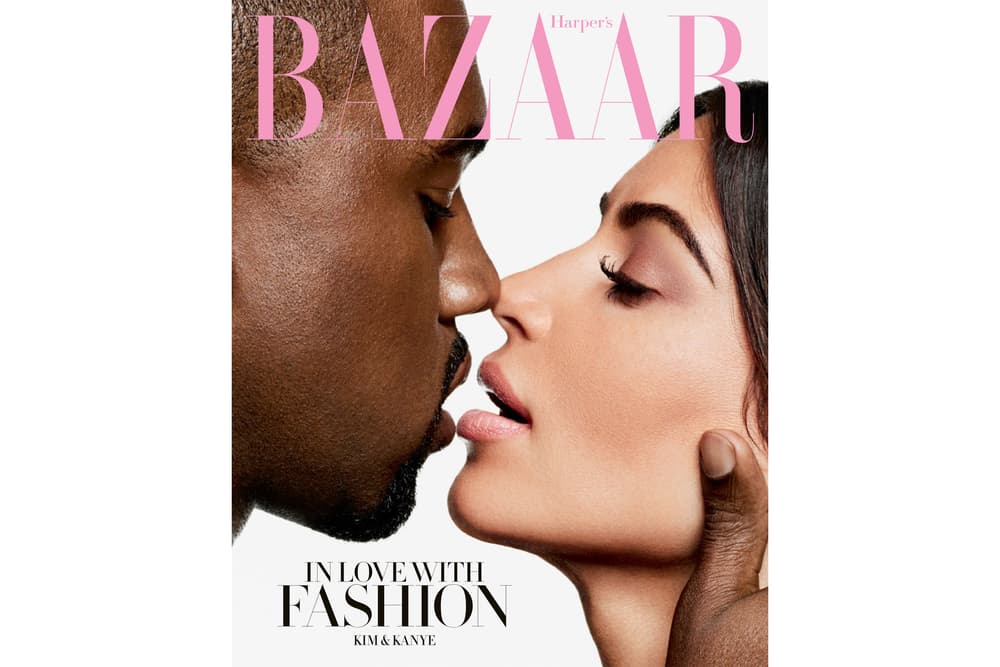 4 of 4
Culture
Kanye West & Kim Kardashian Get in Bed With 'Harper's Bazaar'
KimYe talks Taylor Swift, nude selfies, insecurities and much more.
Kanye West & Kim Kardashian Get in Bed With 'Harper's Bazaar'
KimYe talks Taylor Swift, nude selfies, insecurities and much more.
A little over a week following their Snapchat scandal to expose one certain singer, Kanye and Kim Kardashian West are bound to break the internet once again with the unveiling of their Harper's Bazaar cover. The celebrity couple, who has commanded media attention again and again, got into bed with the magazine a la the infamous Famous video, except this time they were clothed and lensed by Karl Lagerfeld under Carine Roitfeld's direction. Despite being covered, the Wests' accompanying interview was revealing — no surprise there. Executive editor Laura Brown asked the important questions as Kim posed for Ye's iPhone or the two smized together selfie-style.
Favorite body parts? The other's heart — awww. Biggest insecurities? "I used to have insecurity about my finances, then I announced that I had debt, and now I don't have any insecurities. People will definitely use that against you if someone knows that," Kanye proclaims. "But the one thing I don't have an insecurity about is public perception. I'm not going to conform to it, you know?" And he doesn't stop there — Ye button activated.
Kanye, on admitting to not thinking:
KW: Here's something that's contrary to popular belief: I actually don't like thinking. I think people think I like to think a lot. And I don't. I do not like to think at all.
On his "power of idea," Yeezy Season and his career in fashion:
KW: It's so hard to do fittings [for Yeezy] because we want to do things that are inspiring, that people could look at and say, "Wow, I like that color palette, I could put that together." And there are so many images of things that it's almost impossible to have your clothes go up against the amount you're seeing and carry it into one language. That's why I'm always fighting either to have a house work with us or to head a house. It's a lifestyle I can totally see: the future, modern Versailles, modern Versace, modern Calabasas, paparazzi, celebrity language. I just want to build a collection that's around me and my wife and my kids. Because Kris and the family, they have the power of communication. This is the number one communications company.
LB: You're saying you've got the power of the idea.
KW: The idea. I know I wasn't allowed to go to fashion school; I can't cut a dress like Galliano, right? But I had enough wherewithal to go to that studio on my first collection and bring Kim, [stylist] Christine Centenera, Ian Connor, Theophilus London, Virgil Abloh…they all came down to [Vetements/Balenciaga designer] Demna Gvasalia's studio that night and hung out. (And then Demna, as you probably know, he worked on Yeezy Season 1.) Anyway, I want to say a controversial thing for this article…
Said controversial statement:
KW: What designer on the planet can sell, consistently, 40,000 shoes. In two minutes?
KKW: One minute.
KimYe, on who's more vain:
KKW: I mean, me.
KW: Yeah, I think she has vanity. And with me, I don't give a fuck, bro; it is what it is. I'm the best—now what? I don't know if that's a vain statement. I don't particularly like photos of myself, though.
KKW: Yeah, what is the definition of vain? I want to look up exactly what the definition is. [Googles.] Vain, definition: "having or showing an excessively high opinion of one's appearance, abilities, or worth."
There you have it, folks. Head to Harper's Bazaar to find out how they really feel about Taylor Swift, Kanye's nude selfies and other things you've never known about them — hard to believe since they're everywhere, we know.
---
Share this article