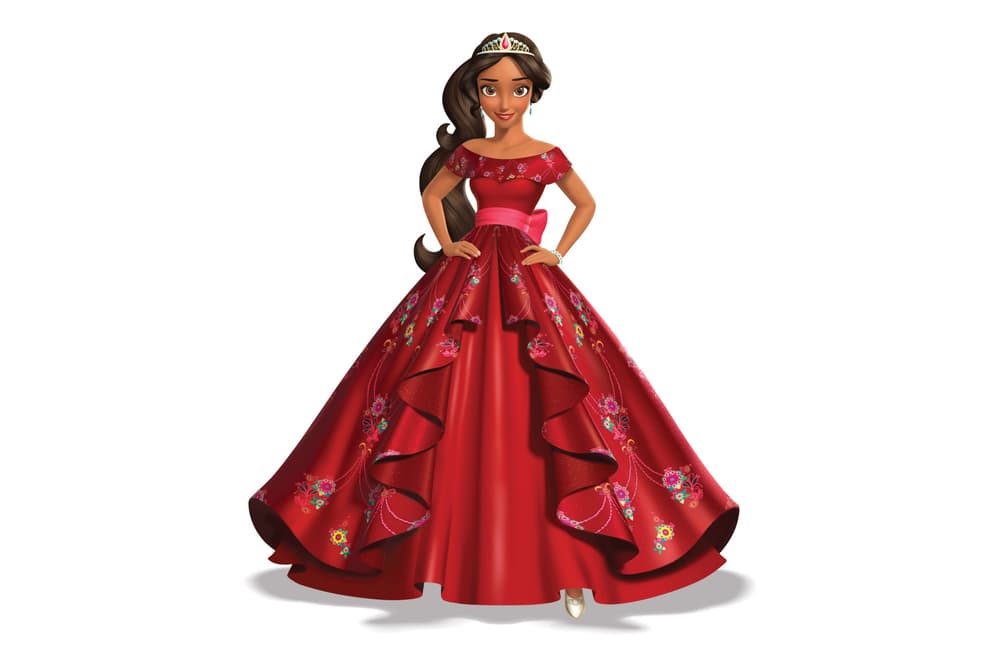 All Hail Disney's First Latina Princess, Elena of Avalor
Diversity rules the royal court.
Over the years, Disney has made a continued effort to diversify its royal court of princesses. We now present to you Elena of Avalor, Disney's first Latina princess. She will be introduced to the channel via her own television series starting July 22, which will be heritage-rich with Latin folklore and "original songs that reflect musical styles like mariachi, salsa and Chilean hip-hop" while set around Aztec-inspired architecture. "It's not a secret that the Hispanic and Latino communities have been waiting and hoping and looking forward to our introduction of a princess that reflected their culture," said Disney exec Nancy Kanter to the New York Times.
Though Elena is a significant addition to the princess lineup, she isn't introduced without criticism. Some are disappointed that the character will not have her own feature film like her fellow counterparts while others point out her lack of a native accent doesn't offer a fair depiction of where she comes from. Regardless, Disney hopes Elena's story will be one to inspire other girls who look like and can identify with her as an ultimate reminder of how much representation matters.