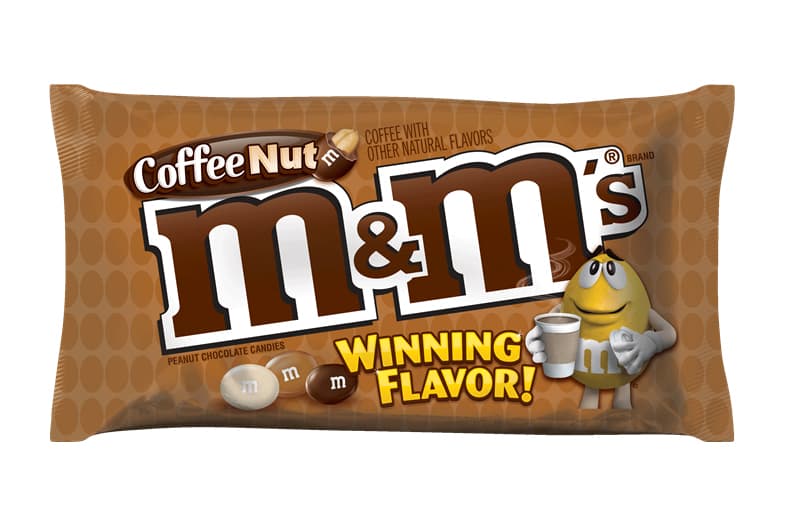 M&M's Newest Flavor Will Fuel Your Coffee Fix
We like this one a latte.
Wake up and smell M&M's newest flavor, Coffee Nut. Unlike the beloved Crunchy or Pretzel, this one was crowd-sourced via the candy company's "America's Favorite Peanut" contest. One million-plus votes later and the people have spoken, and Coffee Nut beat out fellow candidates Chili Nut and Honey Nut. There's no caffeine, so you won't get quite the kick after a few sips of espresso but the taste is all there: the classic peanut M&M is lodged into coffee-flavored chocolate and coated in various brown shells.
Coffee Nut M&M's will begin to be served this August.