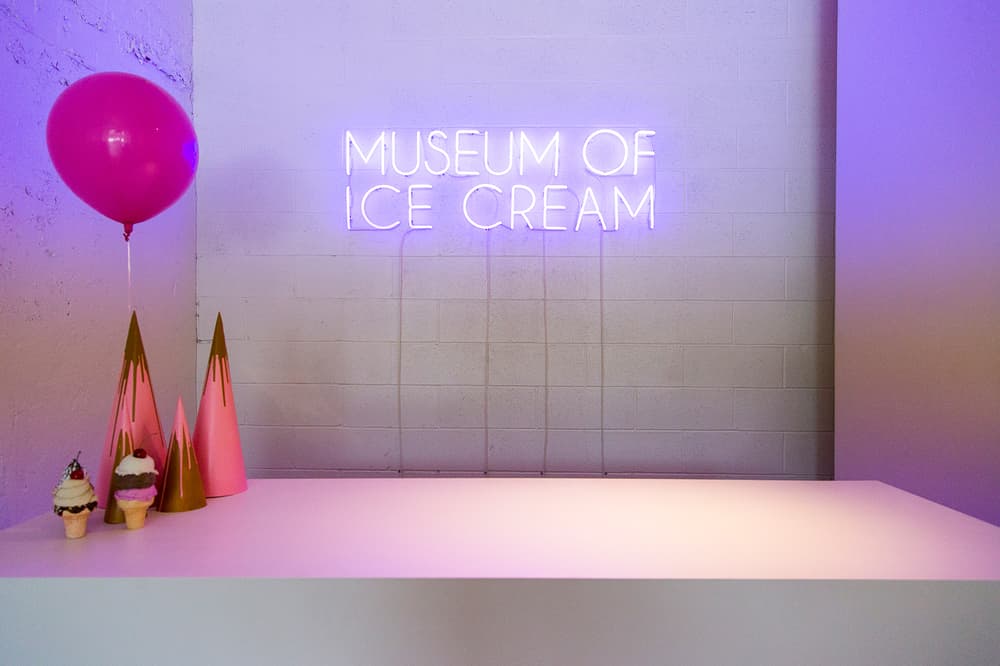 Culture
Here's Your First Scoop Inside the Museum of Ice Cream's Sprinkle Pool
I scream, you scream, we all screamed "sprinkle pool" this summer.
Here's Your First Scoop Inside the Museum of Ice Cream's Sprinkle Pool
I scream, you scream, we all screamed "sprinkle pool" this summer.
Upon catching wind about some "sprinkle pool," summer's scorching gloom revealed its sweet lining. New York's very own Willy Wonka pop-up is the Museum of Ice Cream — a lick-able, likeable and shareable ice cream-centric wonderland. The pop-up announcement caused epic meltdowns — ice-cream lovers bolted to secure a ticket, and the event sold-out quick. That's 30,000 reservations.
Due to open on July 29, HYPEBAE got in on the scoop at its press preview to give you our Museum of Ice Cream Guide 101. Come indulge with us on our sweet escape — we contributed to "World's Largest Ice Cream Sundae," delighted inside a chocolate room and yes, swam inside the beloved "sprinkle pool."
Sweet Greetings: The Bar
1 of 2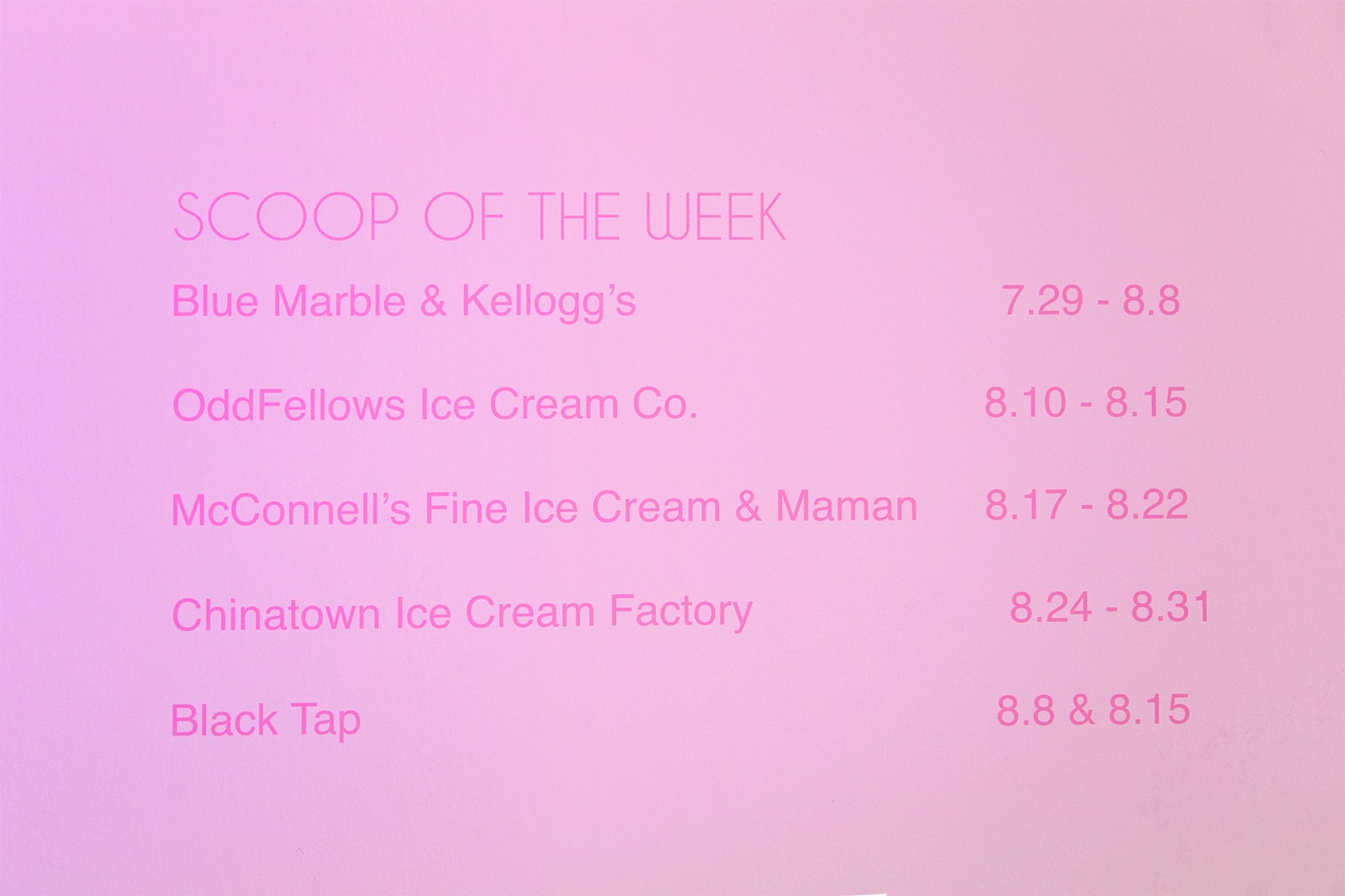 2 of 2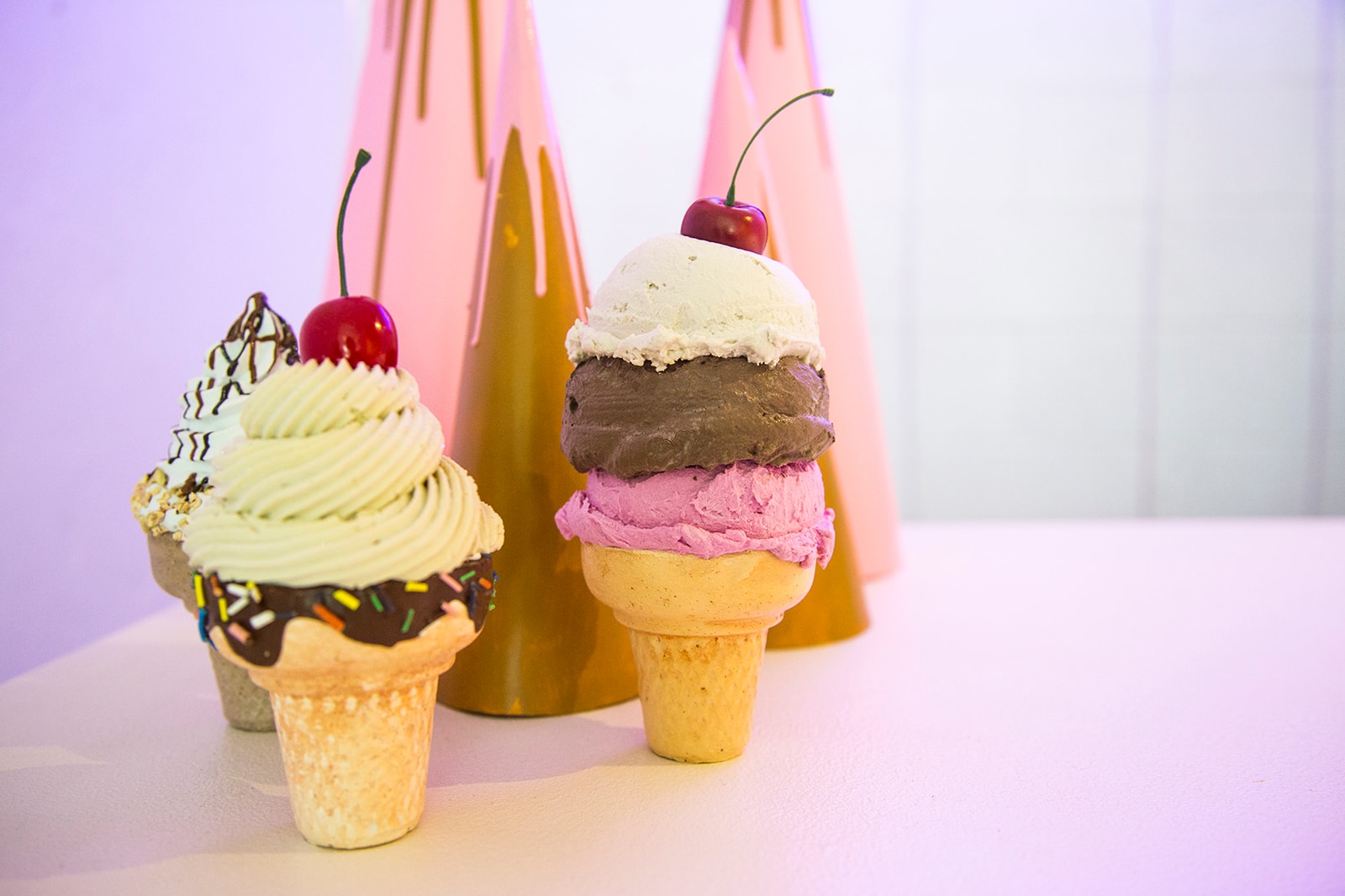 It begins with one ice cream scoop curated by one dessert parlor around New York including Blue Marble with Kellogg's, Black Tap, OddFellows Ice Cream Co., McConnell's Fine Ice Creams & Maman and Chinatown Ice Cream Factory. First up is Blue Marble who presented a Fruit Loop, marshmallow and guava-lime zest-topped scoop (score: enough to pique your sweet tooth). Check the menu above to look up which Scoop you'll indulge on your visit (p.s. those aren't prices, tasting is included in the admission price).
Interior Inspo 101: Cone Room
1 of 2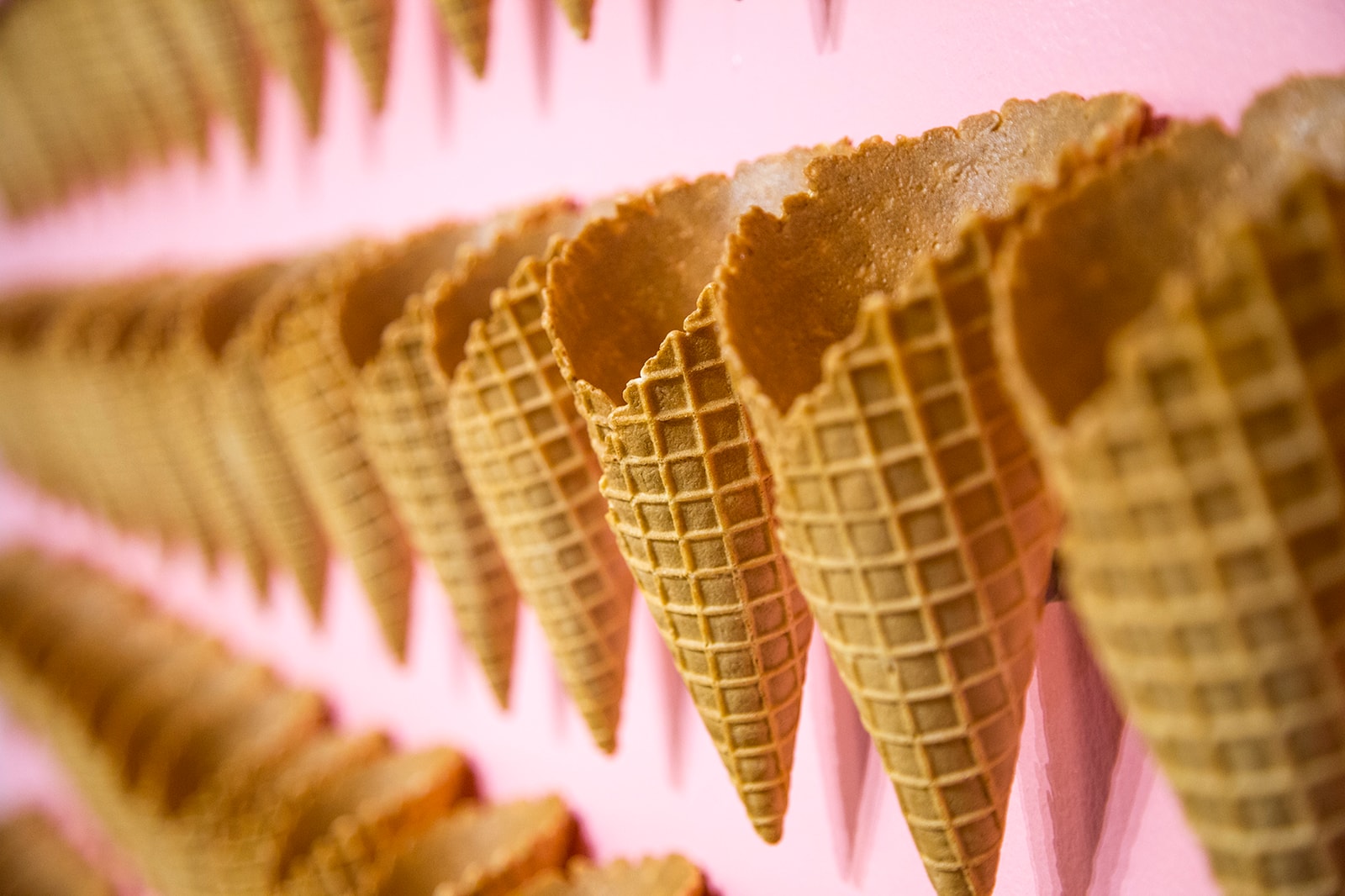 2 of 2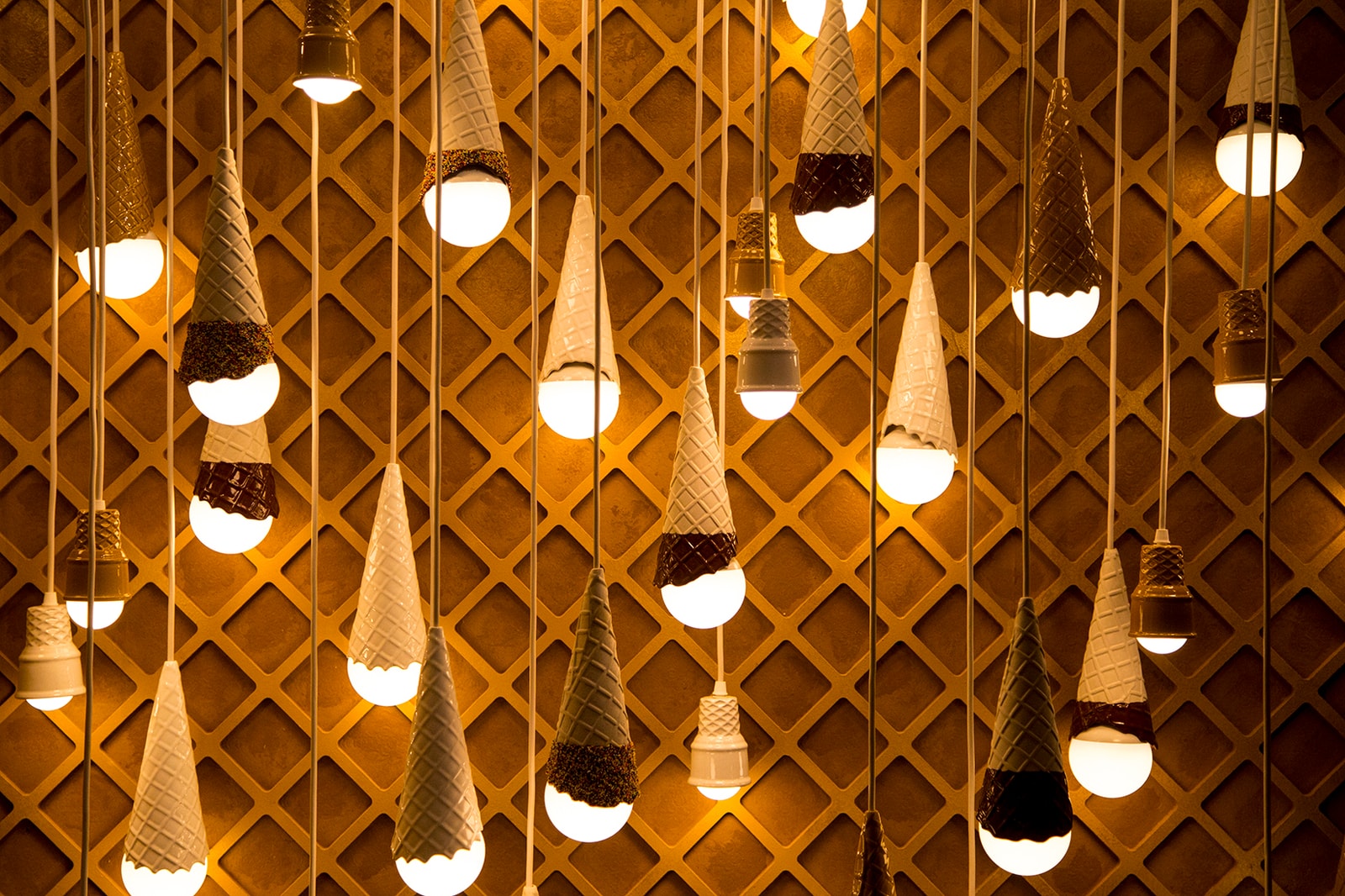 The Museum promised an urban ice cream playground and you'll get more than enough interior-inspo to outlast that sweet tooth. From I-scream cone pendant lamps to the cone wall to an edible balloon stand (stock is limited), welcome to cone-land.
Make History: Scoop Room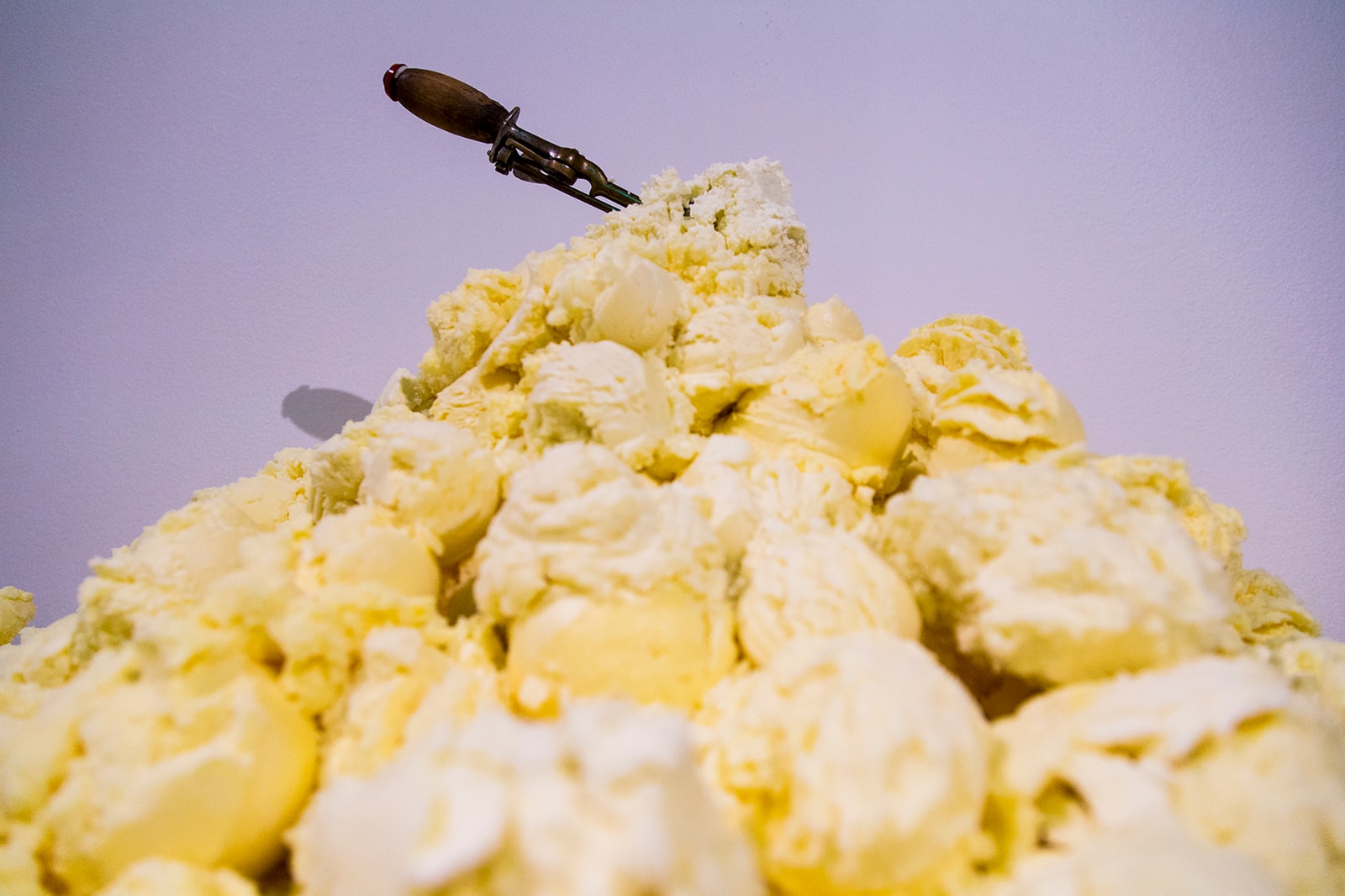 Here you have the chance to contribute to the "World's Largest Ice Cream Sundae." After a scoop lesson, slam dunk it into a golden sundae bowl. It doesn't melt? No, the ice cream contains an enzyme to prevent melt.
Willa Wonka's Legacy: Chocolate Chamber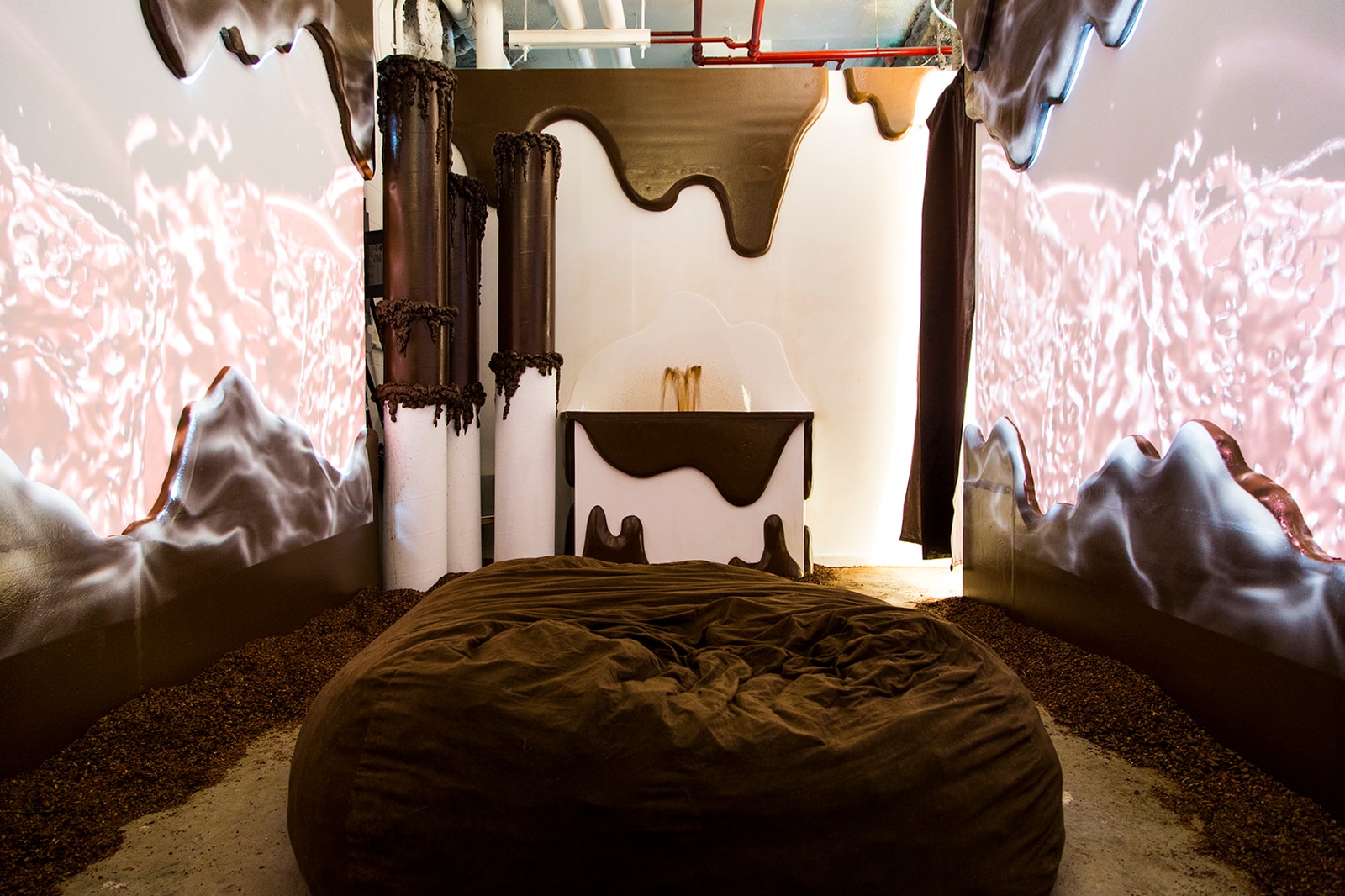 Willy Wonka's living room could be likened to this Chocolate Chamber. Its smells like chocolate, the ground is coated with chocolate-covered almonds and there's a gushing chocolate spray. Chocolate-lovers here's your moment to immerse — brownie point: you can lay on a large beanbag to channel your inner-chocolate chakra.
At Long Last: Sprinkle Pool
1 of 4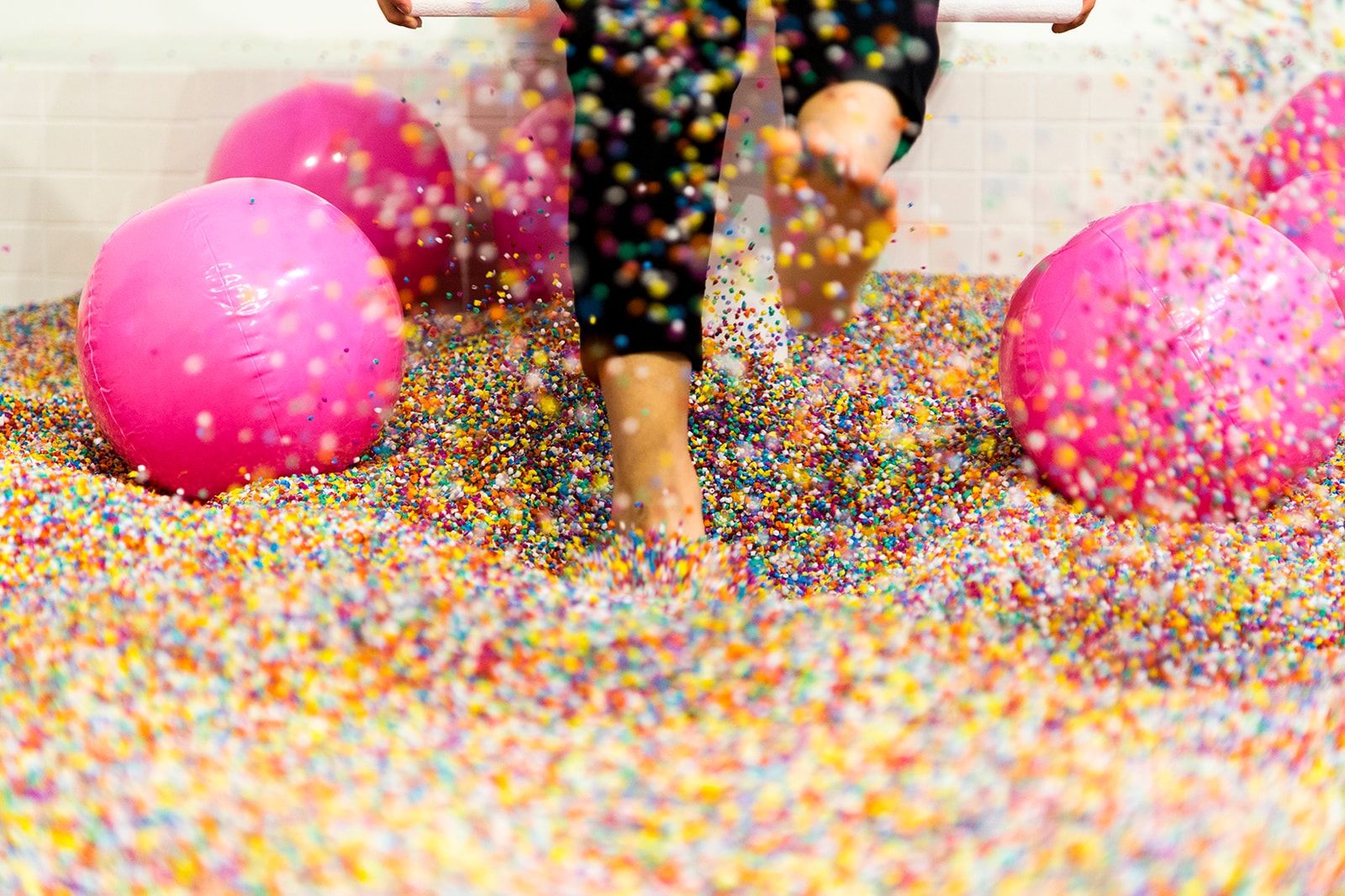 2 of 4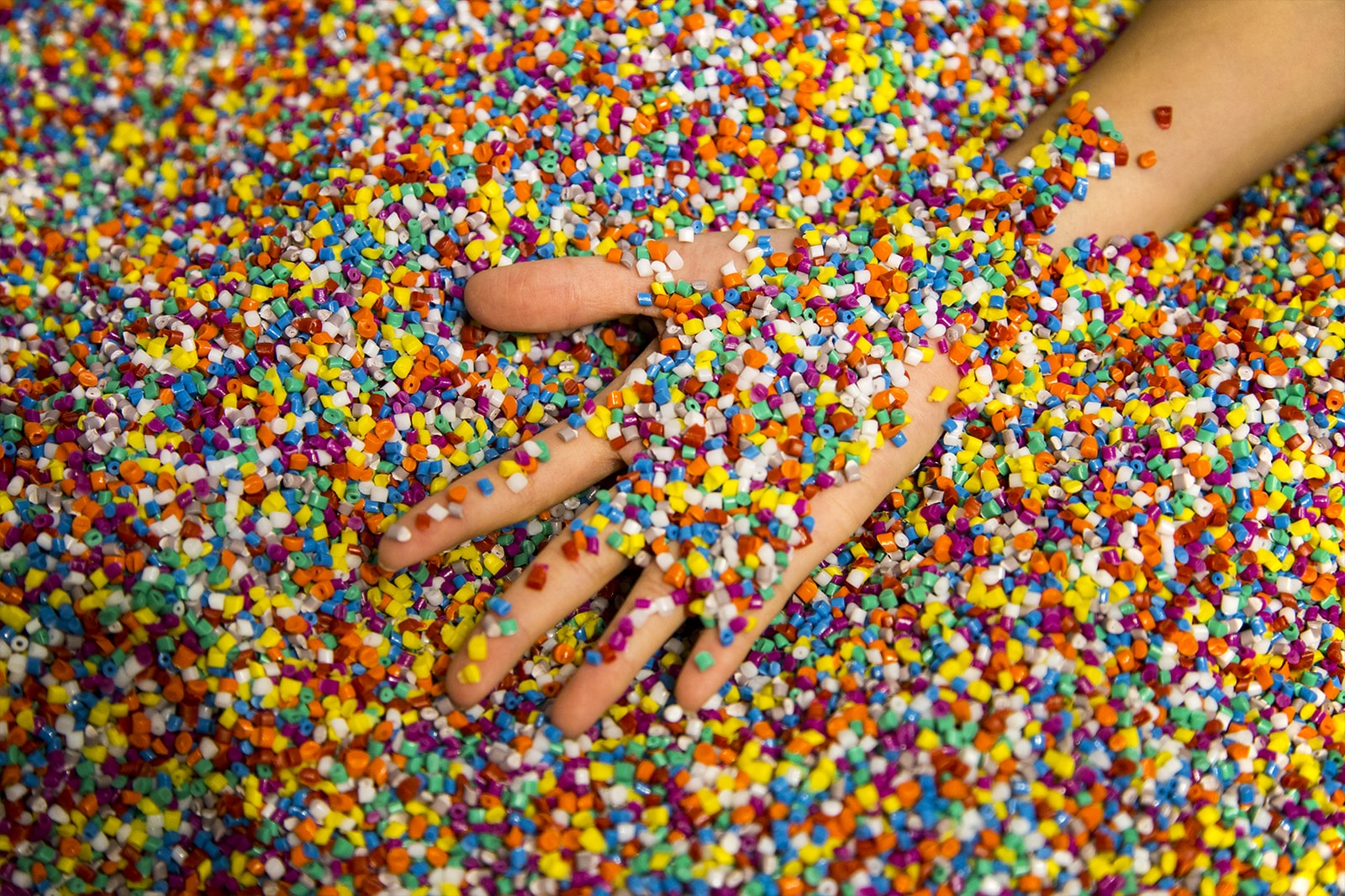 3 of 4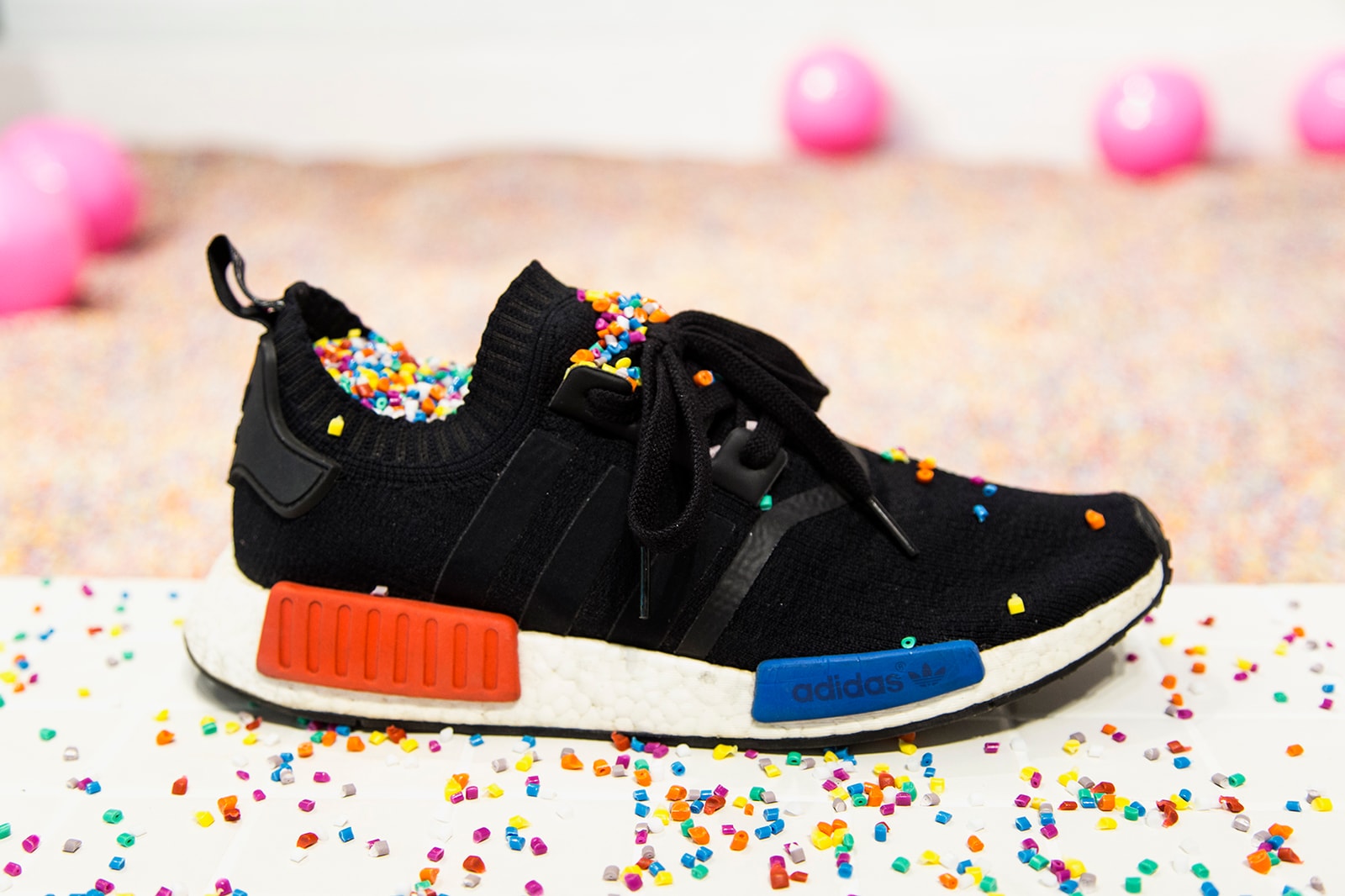 4 of 4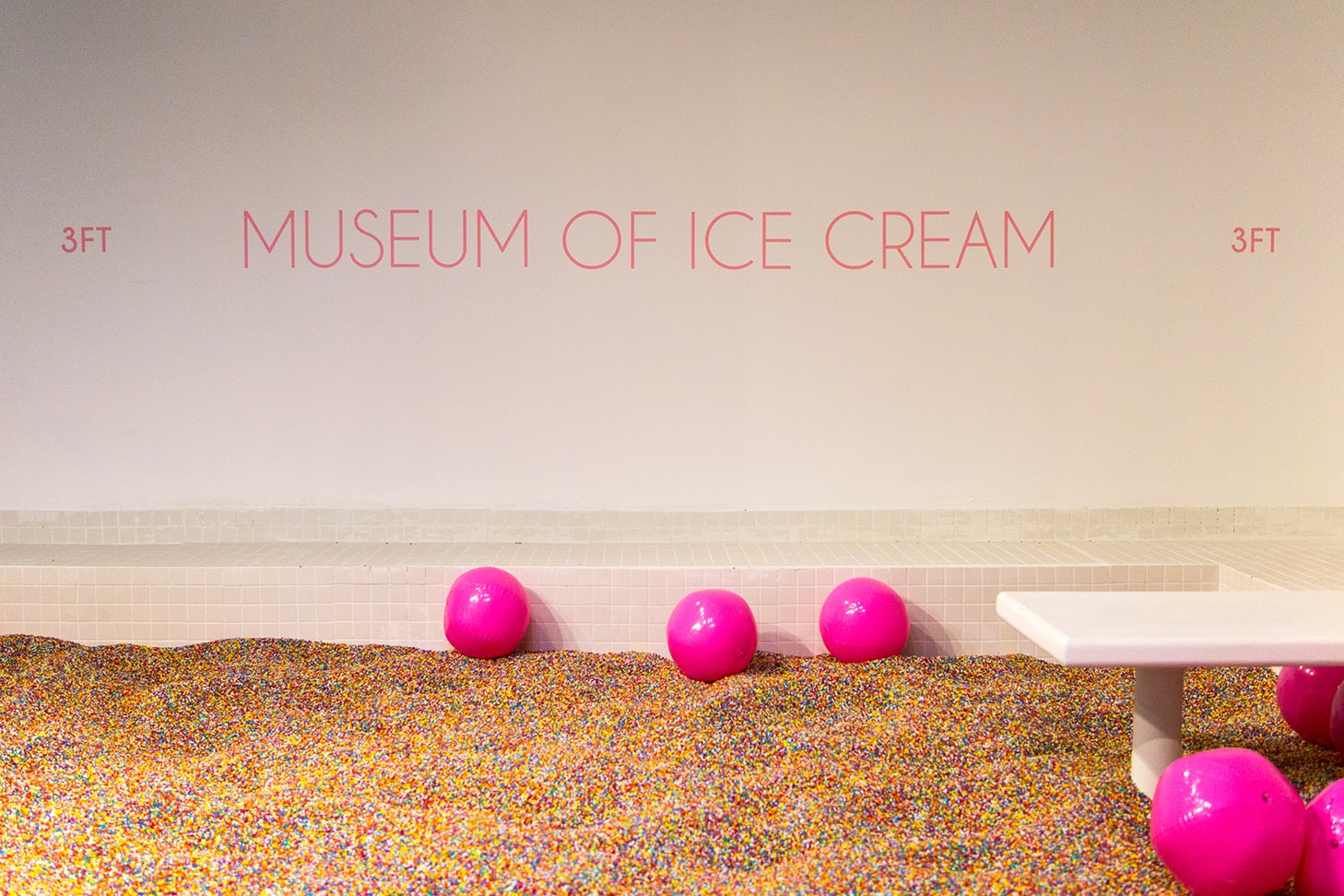 Behold summer's newest hype: The Sprinkle Pool. It's a three-foot-deep pool packed with sprinkles-galore. 11,000 pounds to be exact. It's not real — aka not edible — but The Museum won't reveal the trade secret behind its colorful plastic origins. Dip into the pool via a mock dive board, carve snow angels and get in those Instagram selfies — there's even an overhead mirror to help with that.
There's a warning prior to your swim: "May cause spontaneous happiness." One more pre-warning to podophobics: shoes must be removed.
1 of 2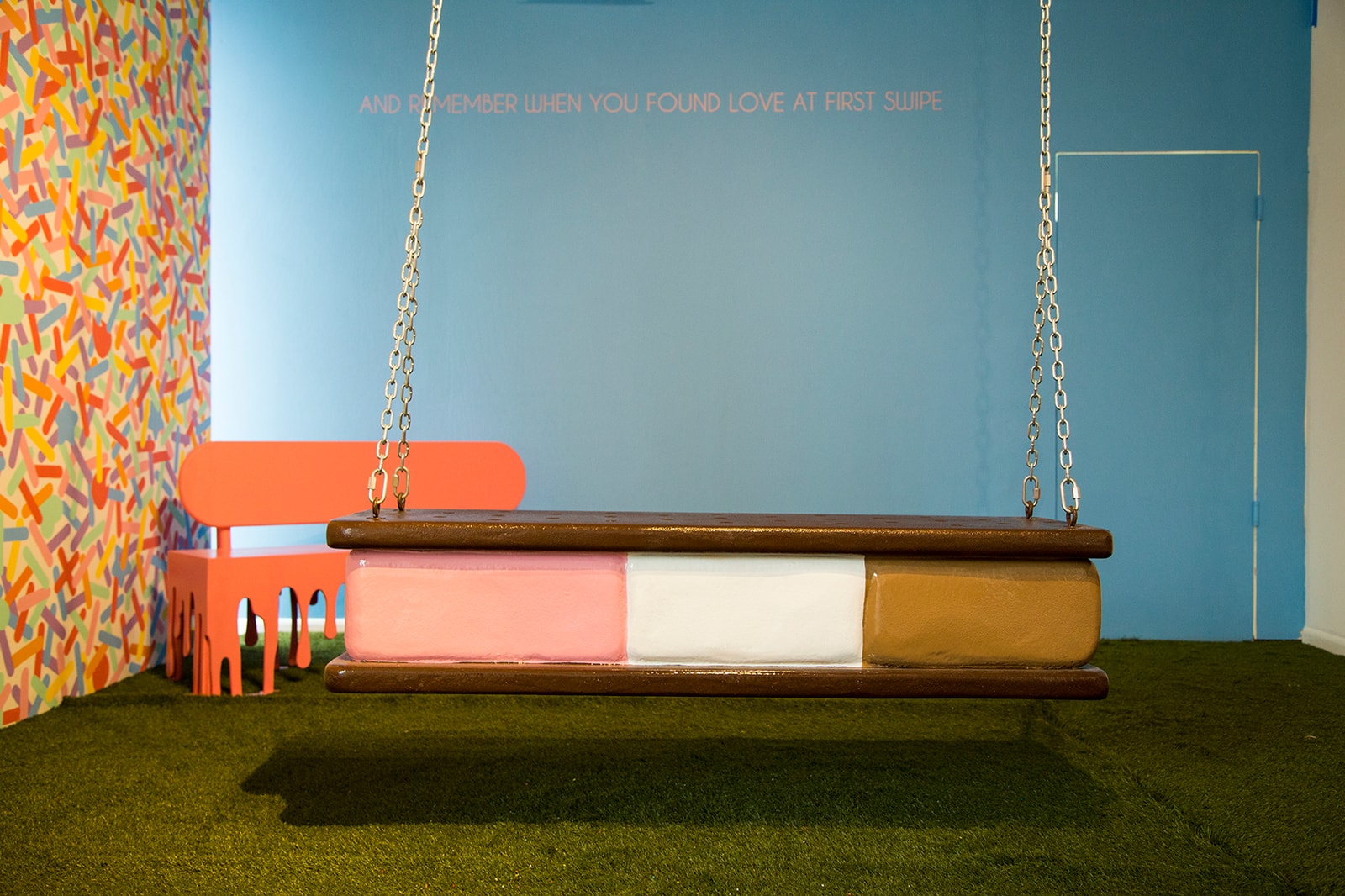 2 of 2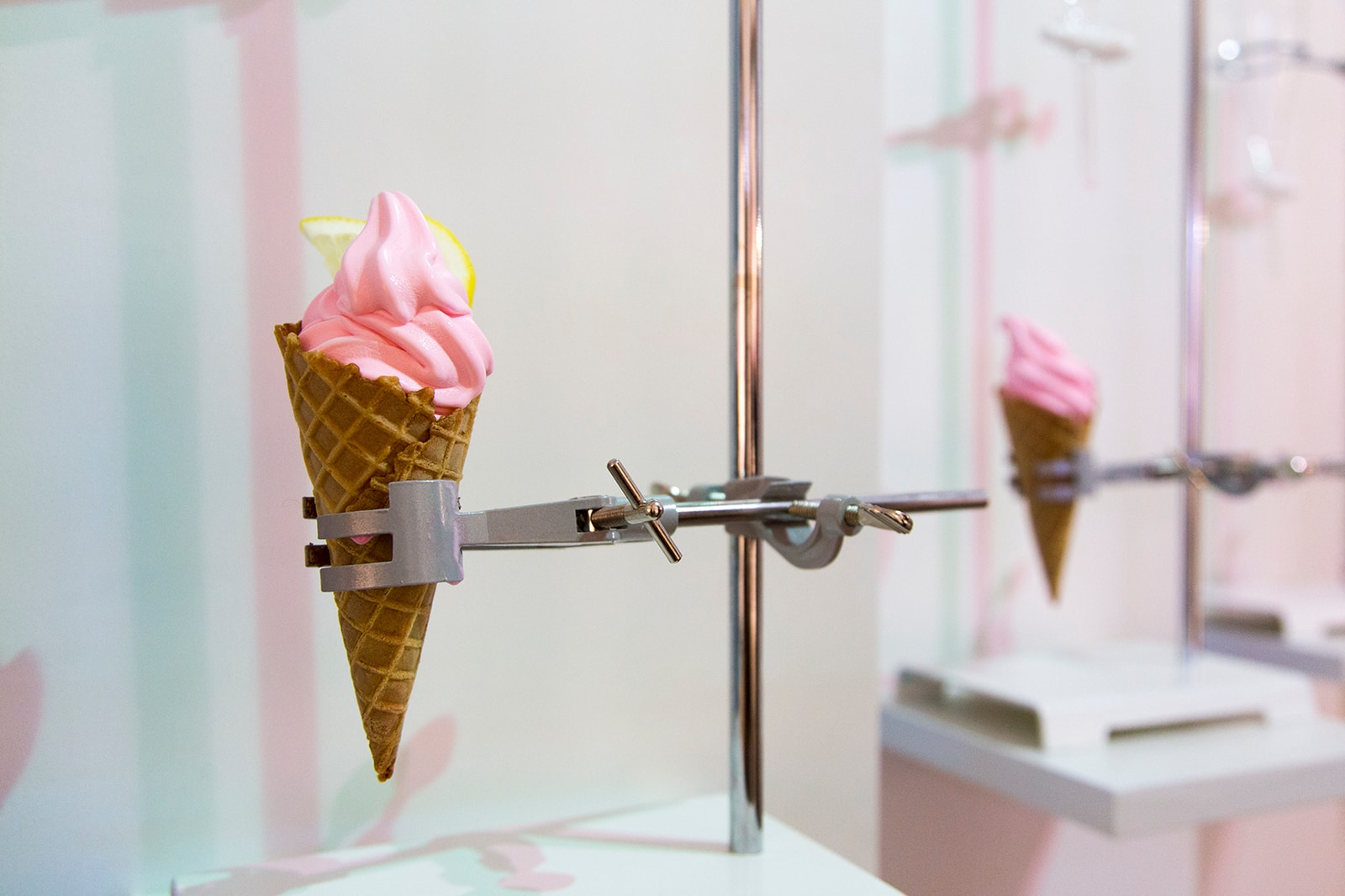 The Museum of Ice Cream opens July 29 11AM-3PM. If you weren't able to secure a spot, this is your sink-or-swim moment to enter. Free opening and we advise you to arrive long before doors open (cue the Cronut craze queue). If you still aren't able to attend, don't fret — granted, it's an eye-catching event but you can do DIY wonders to your own bathtub.
Photographer

Eddie Eng/Hypebae
---
Share this article