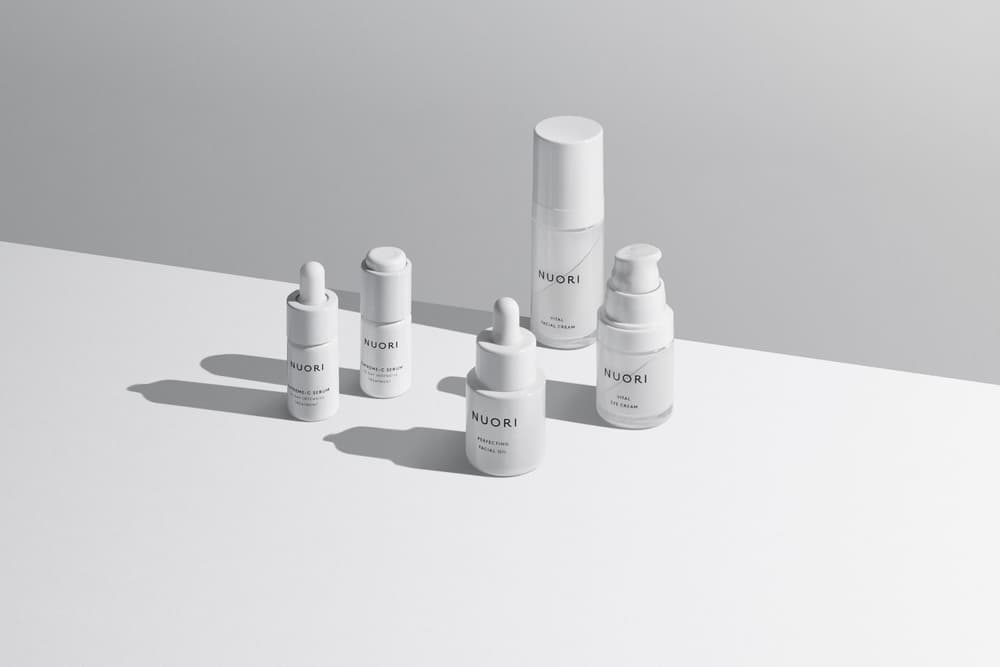 Beauty
Nuori Skincare: Scandinavia's Coolest New Export
Only the freshest ingredients are used, to guarantee the most effective product possible.
Nuori Skincare: Scandinavia's Coolest New Export
Only the freshest ingredients are used, to guarantee the most effective product possible.
Scandinavian products have come to be known for their clean, minimal and cool design aesthetic – we can thank them for our ongoing love affair with nomcore. So it's no surprise that Nouri Skincare, founded in Copenhagen by Jasmi Bonnén, is super sleek and fresh. The brand, which launched late last year, is challenging the beauty industry's status quo with its approach to freshness – they use only the freshest ingredients to guarantee the most effective product possible.
Most of the beauty products sitting in our bathrooms have been formulated to last a really long time – good news for product hoarders but bad news for the effectiveness of those products.  This exact thought is what drove Jasmin to start Nuori: "Freshness defines our reason for being and sets the bar for all aspects of the Nuroi concept. From formulas and production to packaging and distribution, everything has been reimagined to optimize freshness of our products."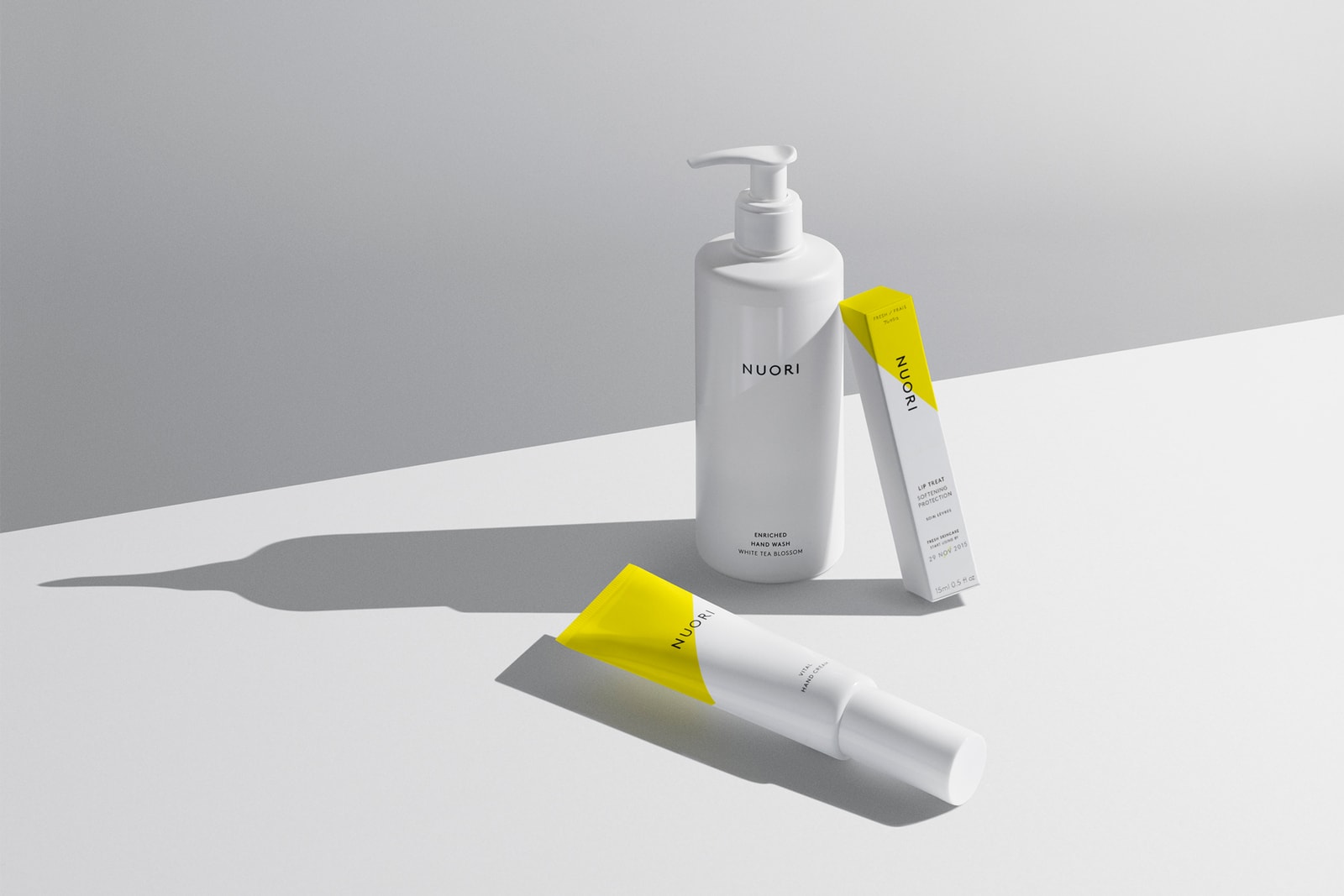 So how exactly does Nuori optimize freshness? Well the line, which now consists of 11 face and body products including an eye cream and lip balm, is only created in small batches in their facilities in Denmark and is delivered to stores every twelve weeks. Each product is sold in protective packaging – think airtight glass containers, to help minimize air, light and bacteria (all things that can break down the efficacy of products). And as if that wasn't enough, each product comes stamped with use by and expiration date. How's that for freshness?
The brand's eye cream($69 USD) and foaming face cleanser ($35 USD) are two of its standout products. Both are light enough to use everyday but still really get the job done. The eye cream is formulated with hyaluronic acid and aloe vera to delicately hydrate the under-eye area. It also comes packed with powerful antioxidants to help smooth out fine lines and wrinkles or prevent them.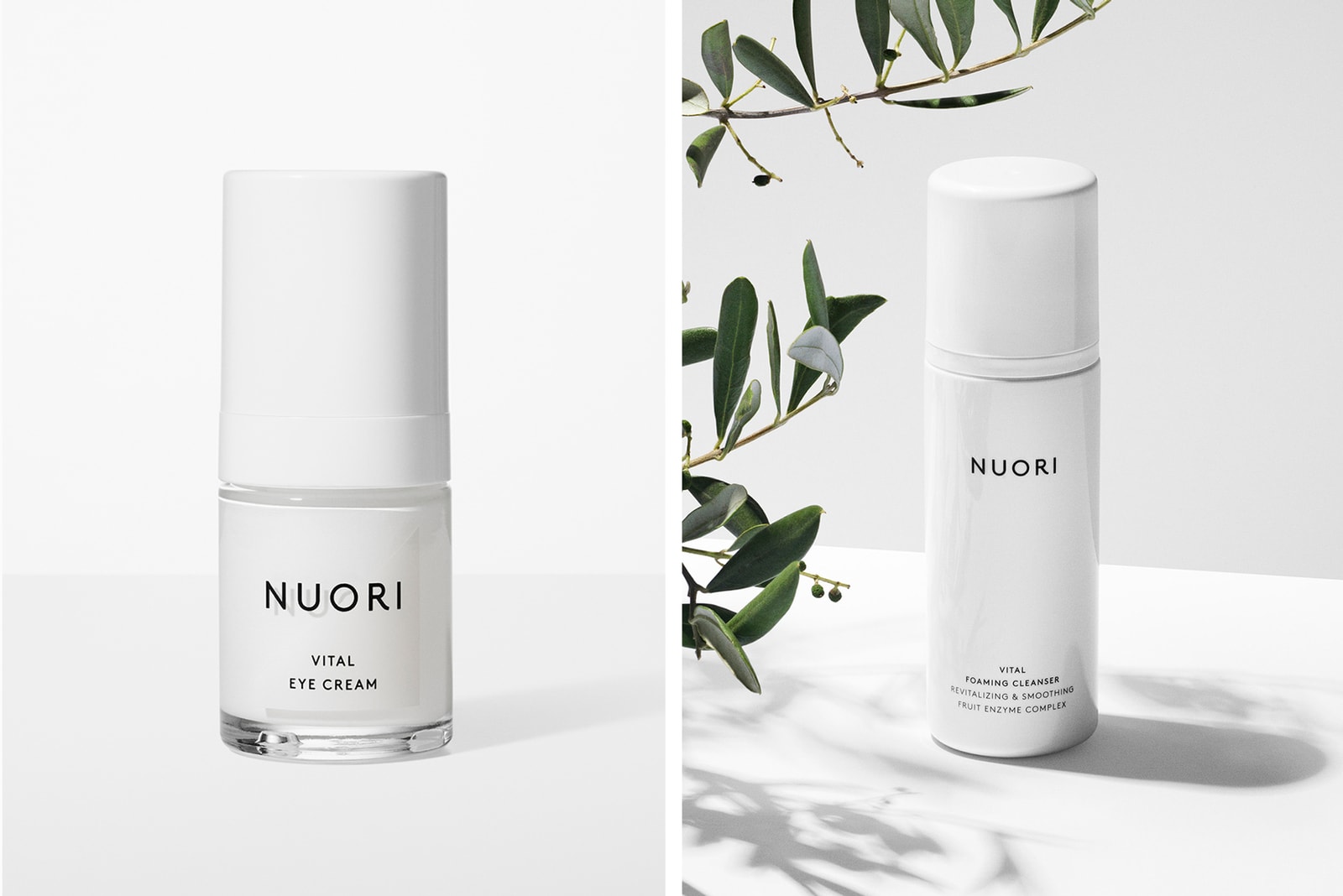 While most foaming cleansers are drying, Nuori's is the complete opposite – it's actually creamy and moisturizing. A few pumps of this cleanser, which literally foams up as you dispense it, is powerful enough to remove makeup and the day's grime. Pomegranate enzymes, oat kernel extract and radish roots are just some of the ingredients that help to get your face clean and looking great.
As Nuori puts it, it's time to "unlock the power of fresh and bring forth a new generation of uncompromising skincare." You can check out and buy the full line of products over at Amazingy and select products at Shen Beauty.
Share this article