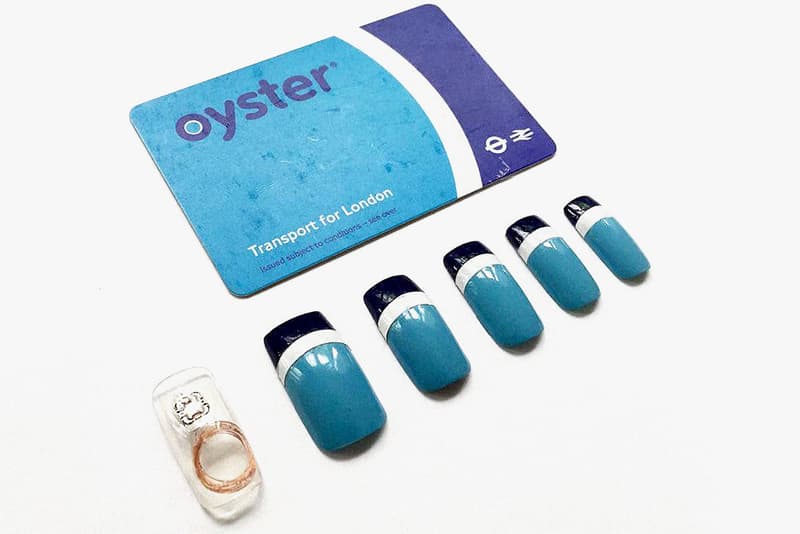 Beauty
This Oyster Card Manicure Can Really Get You Through The London Underground
Just tap with your fingers and off you go.
This Oyster Card Manicure Can Really Get You Through The London Underground
Just tap with your fingers and off you go.
Central St. Martins jewelry design major Lucie Davis has recently designed a set of acrylic nails that can actually work as an Oyster card, the train card that Londoners use to pay for riding the Underground trains. Developed for her final graduate project, Davis has come up with a clever idea of embedding the RFID microchip built in to the Oyster card into a full set of acrylic nails. As the student has discovered, the card reader on the gates can in fact recognise the chip fixed on the nails as it would from the train card. "I was hoping that this idea would make everyone's next commute a little more thoughtful and enjoyable rather than our usual mindless ones," Davis explained. The student also added: "I like to think of my work as a 21st-century update to the traditional keepsake. It's about finding a fresh new perspective on things, providing more meaning in a world we may take for granted, and changing the way we think in a positive light."
To see Davis' brilliant concept in action, check out her Instagram posts below.
Share this article