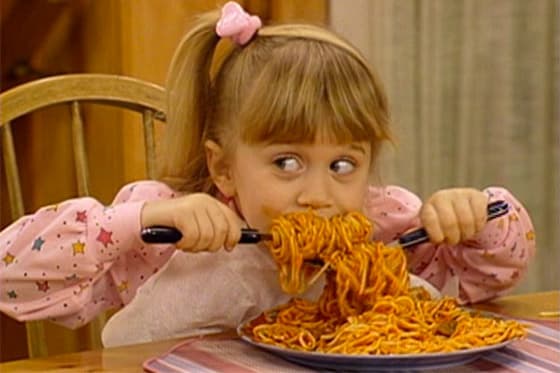 Study Says Pasta Isn't Fattening, So Eat Up Everyone
Bring on the fettuccine.
Everything we ever knew — or believed — about eating pasta was a lie, like if we cut pasta out of our diet we'd lose weight — wrong. According to a new study, pasta isn't fattening after all. Our favorite carby food, contrary to prior belief, does not contribute to obesity, according to Italian researchers who surveyed more than 23,000 people and saw an association between reduced body mass index and better waist-to-hip ratios in those who ate pasta more.
Of course, moderation is key here. Before we're all tempted to slurp down all the spaghetti our bodies can handle, it's important to note that those who eat pasta alongside other foods in the Mediterranean diet, like whole grains, veggies, fruits and healthy fats, are more likely to see a positive results. Lest we forget that cheese and wine are rather healthy, too. Now if you need us, we'll be at a local Italian restaurant.
Share this article