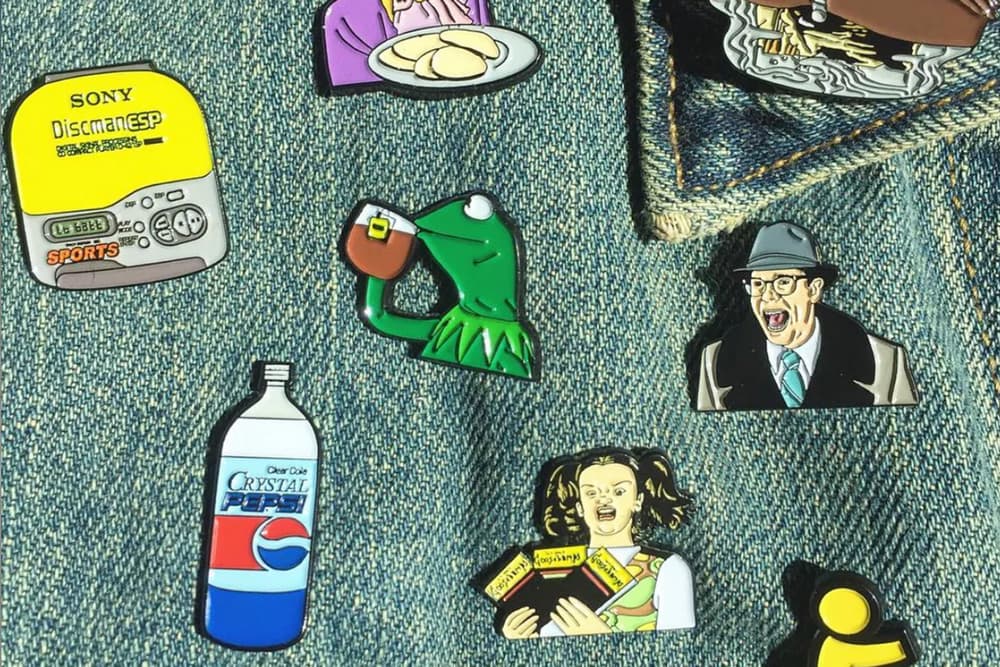 Fashion
Patti Lapel Pins Are the Only #TBT Accessories You Need
AOL, 'Goosebumps,' the Fresh Prince, N64 and more.
Patti Lapel Pins Are the Only #TBT Accessories You Need
AOL, 'Goosebumps,' the Fresh Prince, N64 and more.
Ever since the rise in popularity of off-kilter pop culture pins, the accessories have become the perfect way to subtly embellish your outfits while simultaneously showcasing your personality and humor. Providing an additional option for collectors is the obscure pin brand, Patti Lapel. Adding a quirky sense of hilarity to its pieces, you can choose from designs that range from the AOL logo, a girl fanning out her Goosebumps books, a 007 GoldenEye Nintendo 64 game cartridge, DJ Khaled being DJ Khaled, Blockbuster rental tapes, and more. Not to mention, their "About Us" section pretty much just reads: "Do you remember Missy Elliot's episode of Cribs where she revealed she still sleeps in a race car bed? Anyway, we sell pins." To see more from Patti Lapel, you can head over to its website here.
Share this article