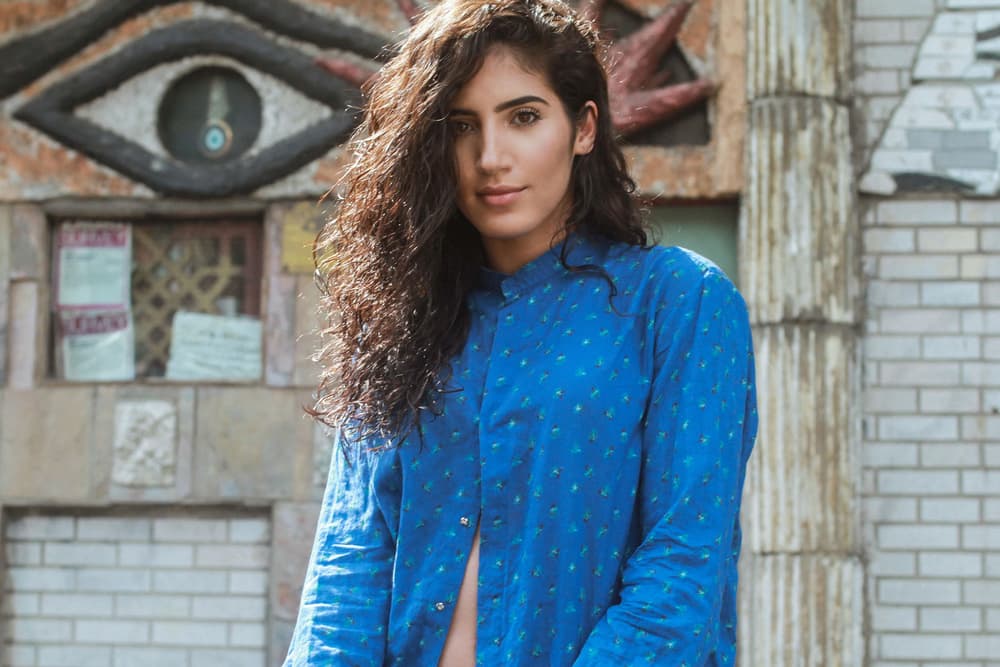 Music
Press Play: It's Time to Get On ABIR' Wave
The singer presents her second single "GIRLS" and talks her one-of-a-kind sound.
Press Play: It's Time to Get On ABIR' Wave
The singer presents her second single "GIRLS" and talks her one-of-a-kind sound.
Abir Haronni, or simply just ABIR, is someone you can't really put into a box. The Queens, NY-based 22-year-old, an Arlington, Virginia native with a Moroccan background and a robust voice that hears hints of soul, prefers it that way. At 14 she began singing professionally, but it wasn't until this year, a few months ago, when she'd release her first single, the soulful "Wave" with fellow DMV up-and-comer Masego, earning triple-digit spins and even radio play. A couple months before that she appeared on Illmind's EDM-like "Fallin.'" Now she releases her second single titled "GIRLS," but something is different — the energy is more serious, less high.
There was her 2015 feature on "Young OG II" from rapper Fabolous' The Young OG Project that shares a comparable-but-still-not-equivalent serious tone. "The fear that you feel is not real," she sings. In a sea of other fellow artists in search of buzz, ABIR isn't afraid to do things her own way sonically. Get to know her through our conversation below before pressing play on her ever-evolving sound with "GIRLS."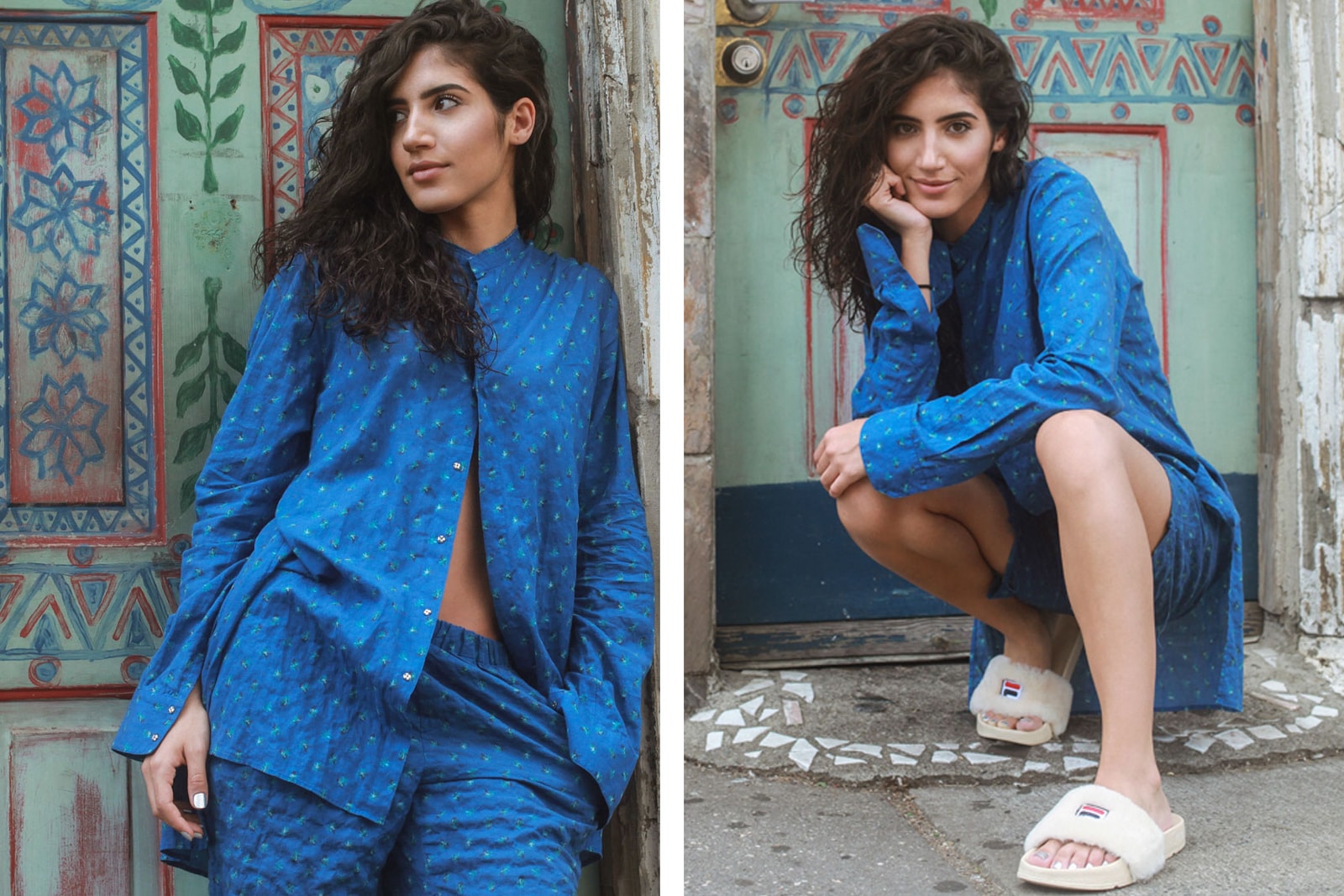 There are some artists whom you can't easily stick into a genre, and you seem to be one of those. How do you describe your own sound and how does it fit into music's current landscape?
I used to say pop-soul, but it's not so much pop-soul anymore. It's just like…I don't even know how to describe it myself. Just based on what people have said to me, they haven't heard something like it. That's why it's hard for me to sit here and tell you what my sound is, because it doesn't fit. I'm this Moroccan girl with these power vocals, and then I'm singing on these cool-ass, funky beats. Soulful funk? That's probably the closest I can get to describing it right now. Maybe even alternative-pop?
I think if you can avoid putting yourself in a box, the world is yours. Like, if you're an R&B artist and you ever stray from that, people might get confused.
How does your Moroccan background influence you as an artist?
I haven't necessarily used it in my music yet. I really tapped into my culture at 19. That's when I started asking my mom for her old clothing, asking my dad for his tapes — literally trying to get into the culture and study it more. It hasn't appeared in my music yet — but it will. But it's definitely influenced the way I dress. If there isn't a cultural piece on me, I don't feel like me. My favorite is probably a djellaba. It's like a long shirt or dress with a hood on the back that comes in all different patterns. I'll usually wear it with Air Maxes, and I walk out the crib.
What are some of your musical influences? Who or what inspires you?
I was always inspired by Etta James because growing up, my dad used to be a limo driver. Limo drivers always play jazz or soul, and he used to have this one Etta James CD I would listen to. She's the biggest influence on me. And then Beyoncé — so I have this oldie influence and then this modern. Beyoncé taught me how to do my runs. I have a little soulful side that sprinkles in and out — Beyoncé taught me that. I used to study her on YouTube and watch all her videos, her interviews — well, her few interviews.
If you could record with anyone in the future, who would it be?
Frank Ocean. He's such a monster. I don't know what his deal is — well no one apparently knows. He's just a cool dude and he doesn't try to be. He's himself and original — in my opinion, one of the most authentic artists of our time.
Speaking about authenticity, do you worry being yourself could be challenging with pressure as you're building your career?
I used to be one of those people who was super opinionated. Every time someone tried to give me constructive criticism, I'd just think, "Keep that to yourself." Now my ears are always open and I'm open to learning the way people look at things differently. At the end of the day, I know myself the most so if I value your opinion, I will listen — but no one can ever push me to be somebody I'm not or tell me to be a certain way. I surround myself with people who have my best interest in mind.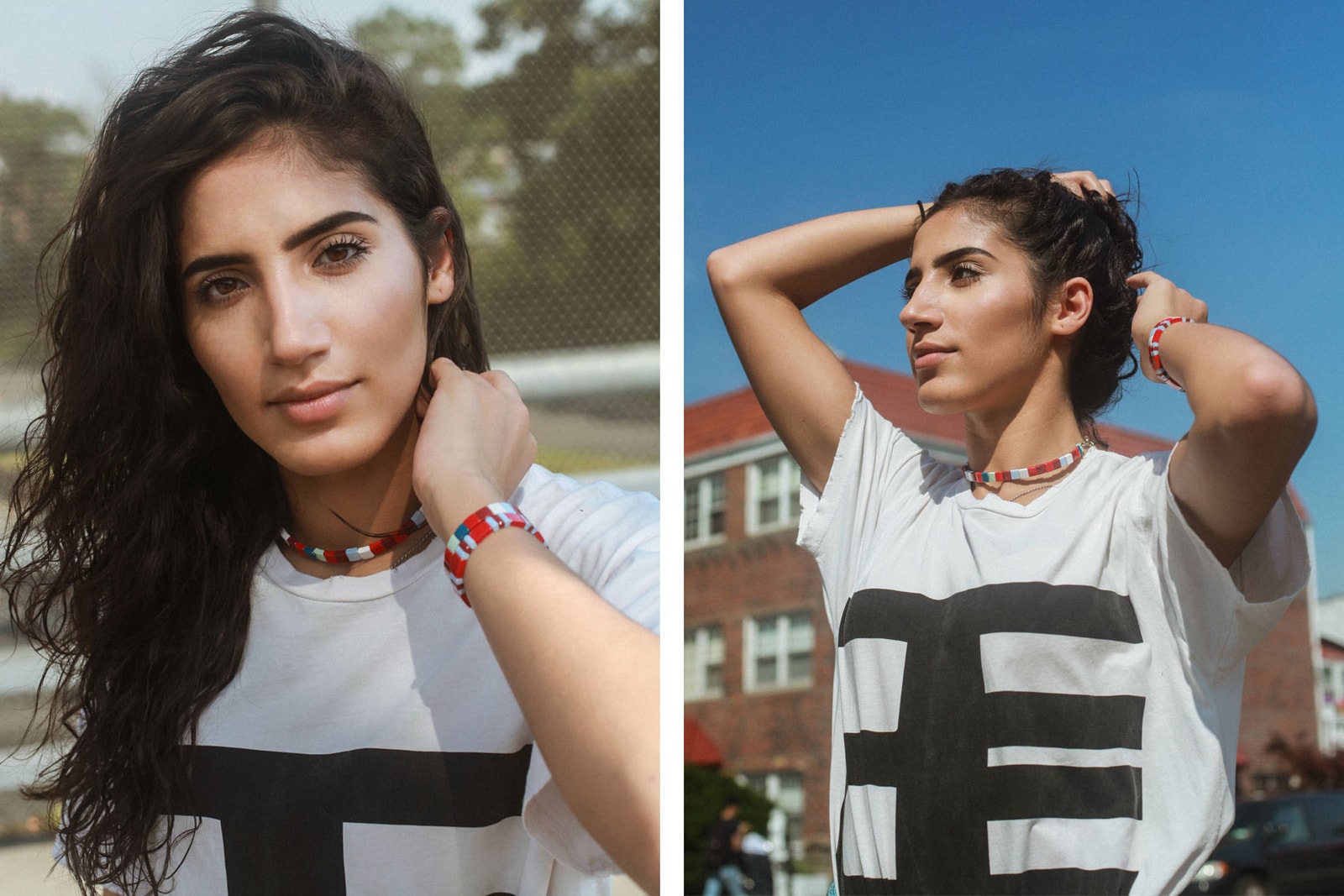 Tell us the story behind your new song, "GIRLS."
The song is literally written about the Webster Hall bathroom. It came from such an awkward moment of me being in the bathroom and hearing these girls bragging about how they just bagged some basketball player, how they have a black card. It was like a scene from the movies and I thought cameras were rolling or something. It inspired me to write a song about people talking about the shallowest of things. And same with the other side, some boys always talk about shallow sh*t too, like girls and their asses, who they're smashing and passing. So my song is just calling them out, shedding light on vanity.
Both "Waves" and "Fallin'" have an empowering feel to them. How important is it for you to convey your message that way?
I'm singing my story. Both of the songs feel good because of the upbeat tracks themselves but my lyrics contrast. In "Waves" I'm not talking about what the wave is, like, "Let's get lit." It's about finding my own sound. It's just being me. If you're not paying close enough attention it sounds vibe-y but there's a much deeper meaning to them.
"GIRLS" sounds different than the other two. The feel of the track matches the lyrics more, so why did you take that approach?
Even though it was all fun and games and weird hearing those girls, it made me question our generation. This is what people care about? I had a very clear, blunt message while my other songs are metaphorical. I didn't want my message to get lost.
The end of the song brings it all together, talking about why people are so lost and jaded and so into materialistic things. It's still meant to empower. I'm trying to say, doing things just to seem cool doesn't matter. Be yourself.
Photographer

Cheril Sanchez