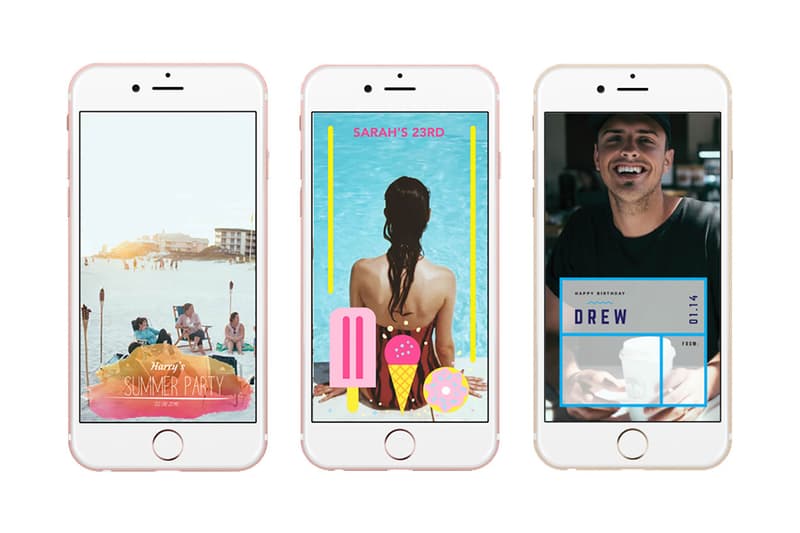 Culture
Start-Ups Have Turned Designing Snapchat Geofilters into Actual Businesses
Who'd have known that geofilters would get this big?
Start-Ups Have Turned Designing Snapchat Geofilters into Actual Businesses
Who'd have known that geofilters would get this big?
By now, it is no longer a secret that anyone can create and submit their own Snapchat geofilter designs to the booming social media company. For as little as $5 USD, users can have their own designs launched in the app, showing off their own city, neighbourhood, or even birthday party. In fact, businesses solely dedicated to designing Snapchat geofilters have already begun to pop up.
"I've had some (geofilters) that cost a few hundred dollars and some around $60-$80 [USD], at the low end," explains freelance designer Joshua Scarver. The designer also points out that it takes two to three days on average to complete each design. Another company that has tapped into the geofilter market is Pepperfilters. Founded by Brennen Belich and Daniel Wyb, the company has developed a user-friendly interface for anyone to create their own geofilter design. In order to download their own creations, users of the platform are required to pay a certain amount of money to the company. In addition, Pepperfilters also serves as a marketplace for artists hoping to create and sell their designs, as Wyb suggests: "Each designer will make about $2 per sale of their design, which is a nice way to get passive income if you're a designer…that's the main goal, a community and marketplace for geofilter designers."
You can head over The Ringer to learn more about the flourishing business of geofilter-designing.
Share this article