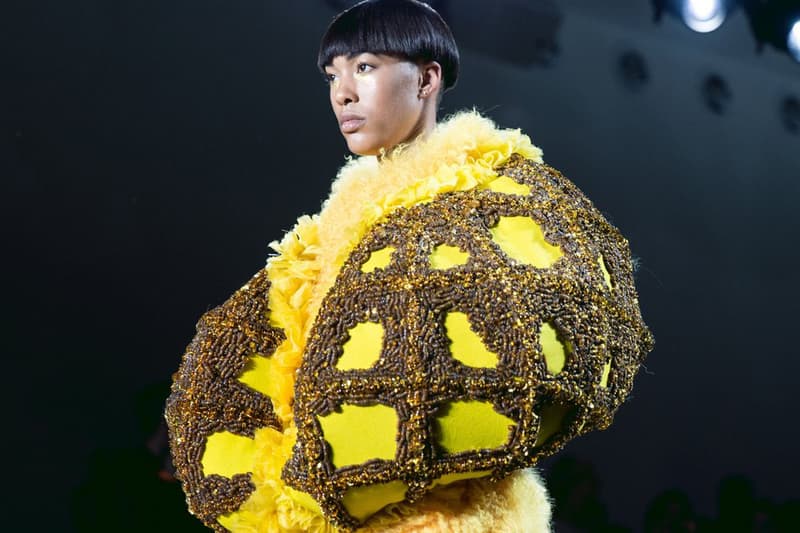 Fashion
VFILES Runway Is Back With Season 7
Applications are now open, in search of the next rising fashion superstar.
VFILES Runway Is Back With Season 7
Applications are now open, in search of the next rising fashion superstar.
After running for six seasons, VFILES Runway has already garnered a reputation for helping young fashion designers realise their fashion dreams. Selected winners are given the opportunity to show their collection on the world's biggest fashion stage: New York Fashion Week. VFILES Runway has now become a recognized authority in the fashion industry, with the world at large acknowledging the achievements of previous winners. From the previous season alone, Hardeman has been nominated for the Dutch Design Award; Ottolinger is up for the Swiss Design Award, with its designers currently serving as creative consultants for Kanye West's Yeezy; and Feng Chen Wang was nominated for the LVMH Prize (just to highlight a few).
Experts for this season have yet to be announced, although the lineup fron previous seasons included Italo Zucchelli, Pratts Price, Virgil Abloh, Harold Koda, Dirk Standen and Mel Ottenberg. A life-changing opportunity not to be missed, you can start applying for a spot in this season's VFILES Runway at its website by following the instructions below. Do not miss the relevant dates and announcement for the event as well.
ENTRY DETAILS

Designers, stylists, hair and makeup artists, photographers, and models:
1. Go to your vfiles.com profile
2. Create a vfile and upload your work
3. Click to submit the vfile as a contest entry for VFILES Runway 7
4. The VFILES team will then review the entries and announce the winners based on popularity, marketability, strength of design and feedback from our mentors
5. Entries close Monday, August 1

ANNOUNCEMENTS AND DATES

1. Mentors will be announced mid-July
2. Finalists will be announced August 8
3. Finalists will be flown to NYC
4. The VFILES Runway Show will take place September 7, 8 p.m.
Share this article