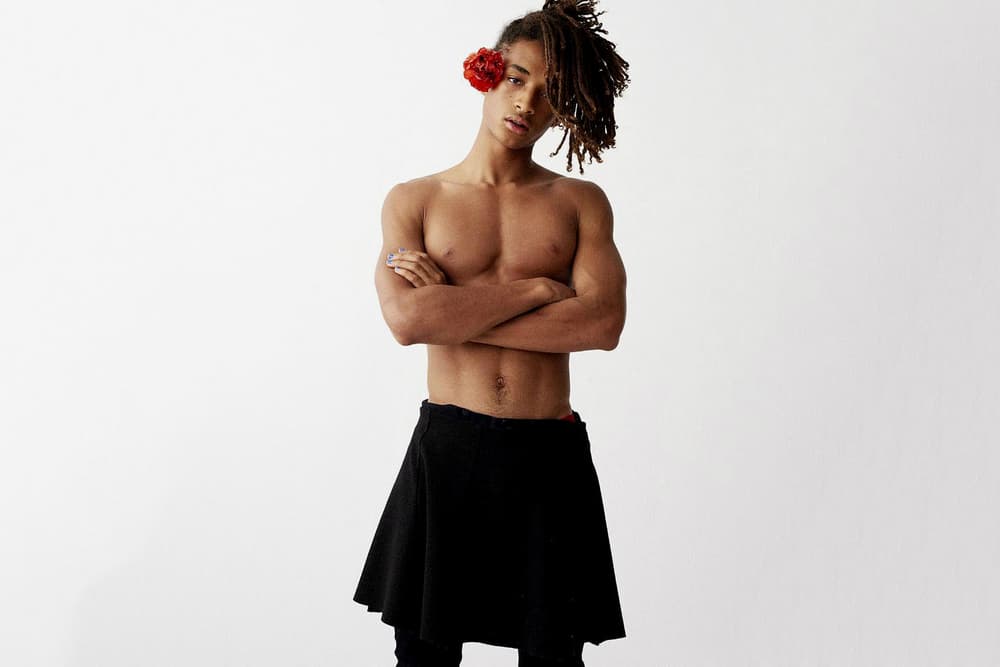 Fashion
Jaden Smith Shares the Important Reason He Wears Skirts
"The world is going to keep bashing me for whatever I do, and I'm going to keep not caring."
Jaden Smith Shares the Important Reason He Wears Skirts
"The world is going to keep bashing me for whatever I do, and I'm going to keep not caring."
Like his sister Willow, Jaden has always been wise beyond his years. The 17-year-old has a strong grasp not only on his sense of self but also nuances that others in his age group don't — or don't care — to understand, like gender fluidity. In January he fronted Louis Vuitton's SS16 campaign in a skirt, no less. Jaden's now become the first man to cover Nylon magazine, and in the August 2016 issue, he explains the significance behind him dressing up in women's clothing:
"So, you know, in five years when a kid goes to school wearing a skirt, he won't get beat up and kids won't get mad at him. It just doesn't matter. I'm taking the brunt of it so that later on, my kids and the next generations of kids will all think that certain things are normal that weren't expected before my time."
He continued:
"The world is going to keep bashing me for whatever I do, and I'm going to keep not caring," he said. "I'm going to keep doing the same things—I'm going to keep doing more things. I'm going to take most of the blows for my fellow MSFTS (misfits, and also the name of his clothing line)."
Read the rest of the interview here.
Share this article