Zara Is Under Fire For Plagiarizing Indie Artist — and Condescension
Zara's lawyers claimed, "not enough people even know about Tuesday Bassen for it to matter."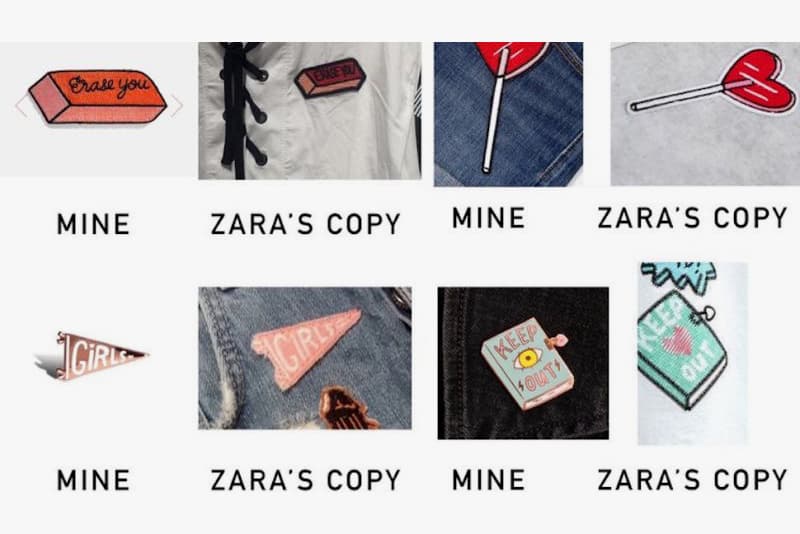 Zara is once again under scrutiny over the plagiarizing another artist's work, after previous releases that customers called "Zalenciaga or Zalmain." Their latest victim is beloved Instagram artist Tuesday Bassen, whose whimsical pin designs are the subject at hand.
Bassen posted the below Instagram message alongside a side-by-side work comparison:
Over the past year, Zara has been copying my artwork (thanks to all that have tipped me off — it's been a lot of you). I had my lawyer contact Zara and they literally said I have no base because I'm an indie artist and they're a major corporation and that not enough people even know about me for it to matter. I plan to further press charges, but even to have a lawyer get this LETTER has cost me $2k so far. It sucks and it's super disheartening to have to spend basically all of my money, just to defend what is legally mine.
Zara's legal team had claimed:
We reject your claims here for reasons similar to those already stated above: the lack of distinctiveness of your client's purported designs makes it very hard to see how a significant part of the population anywhere in the world would associate the signs with Tuesday Bassen.
Bassen's business may be small but her work's gained much love through social media and according to The Fashion Law, she could have a strong case. The down-to-the-detail similarities are just too coincidental. Head over to Bassen's online store to support her designs.