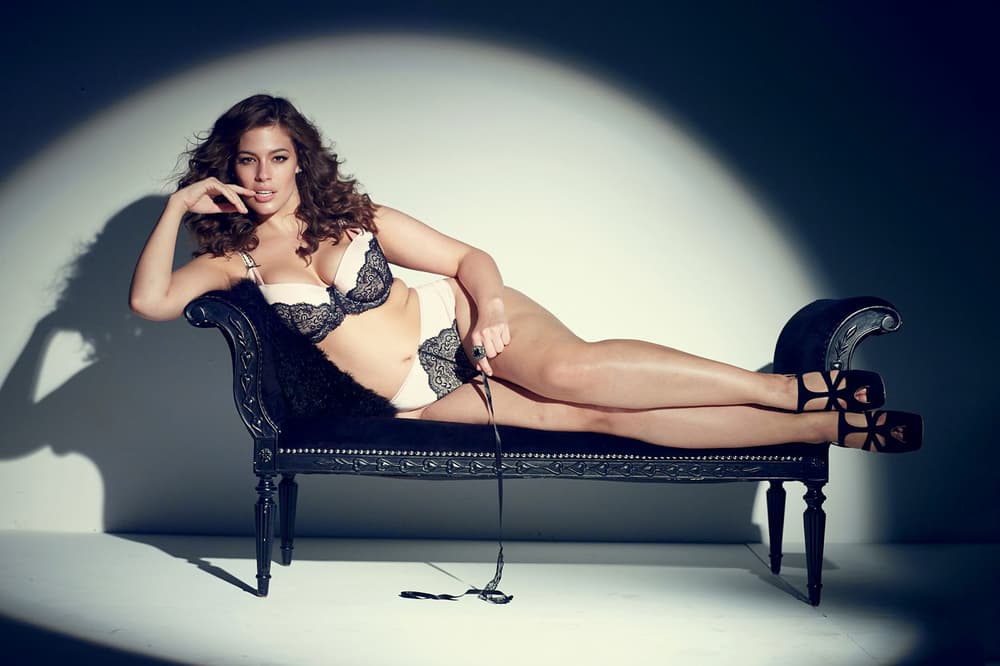 Fashion
5 Curve-Friendly Lingerie Brands Made for Every Body
We've got you covered with options going up to a K-cup.
5 Curve-Friendly Lingerie Brands Made for Every Body
We've got you covered with options going up to a K-cup.
Let's be real, once you outgrow a C cup your bra options shrink tremendously. Good-bye lace, hello old lady taupe and hospital white. Buxom babes like myself have often found themselves between a rock and a hard place – the rock being ill-fitting cuteness, and the aforementioned old lady antiquities being the hard place.
With all the body positivity in the media right now, I can't wait for it to trickle down into the mainstream lingerie industry. Mall stores are notorious for leaving big busts hanging (pun intended) and as someone who's worn more than her fair share of bras harnesses with all the sensuality of a cardboard box, I'd like to speak for big busts everywhere and say an upgrade is well overdue.
Naysayers might inquire, "Why not just shop online?" Well, truthfully I love online shopping almost as much as Gucci Mane, but when it comes to my underpinnings I'd still prefer to touch, inspect, and try on. Until more stores can get in tune with me and the needs of my F cups, I'll be sadly shopping on the internet. Save yourself the research and check out these five brands that go beyond the A's, B's, and C's.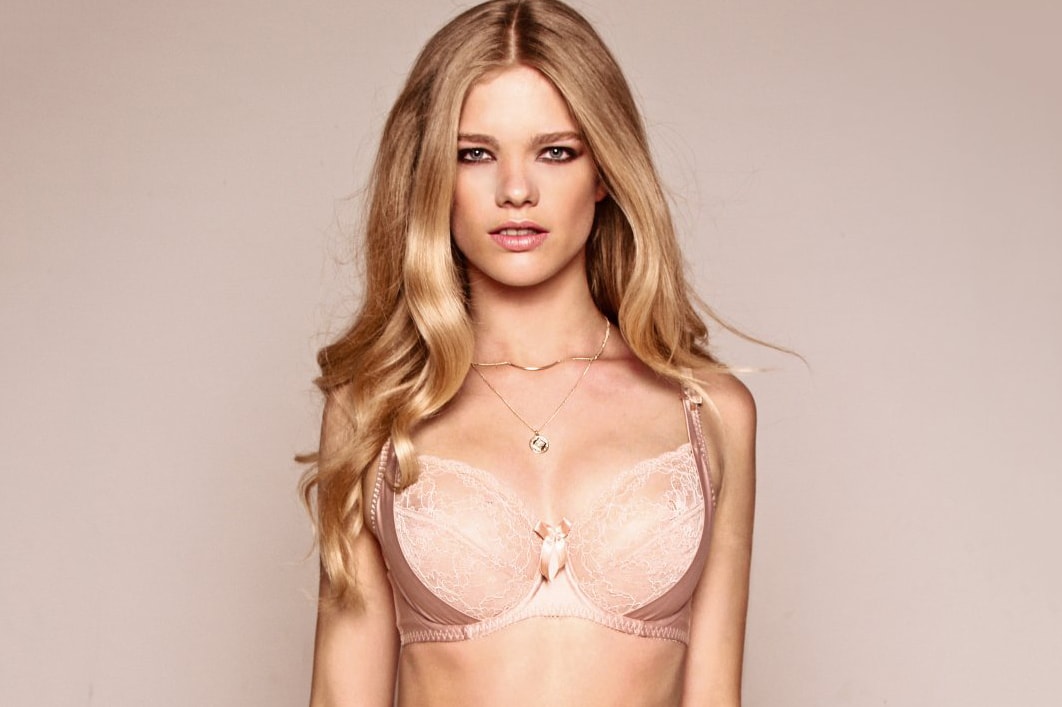 What: Lingerie and swimwear up to a GG
Buy: The Amelie Powder Balconette Bra – It's one of their most popular bras and for good reason. It's got fully adjustable straps which is crucial for me. If you happen to have big jugs and a small frame, this feature means even more lift and cleavage when you want it. Not into padding? Order the unpadded Amelie in this navy and black colorway. It's so damn hard finding an entirely sheer lace bra in larger cup sizes, and this one is sexy with support. It just doesn't get any better than that.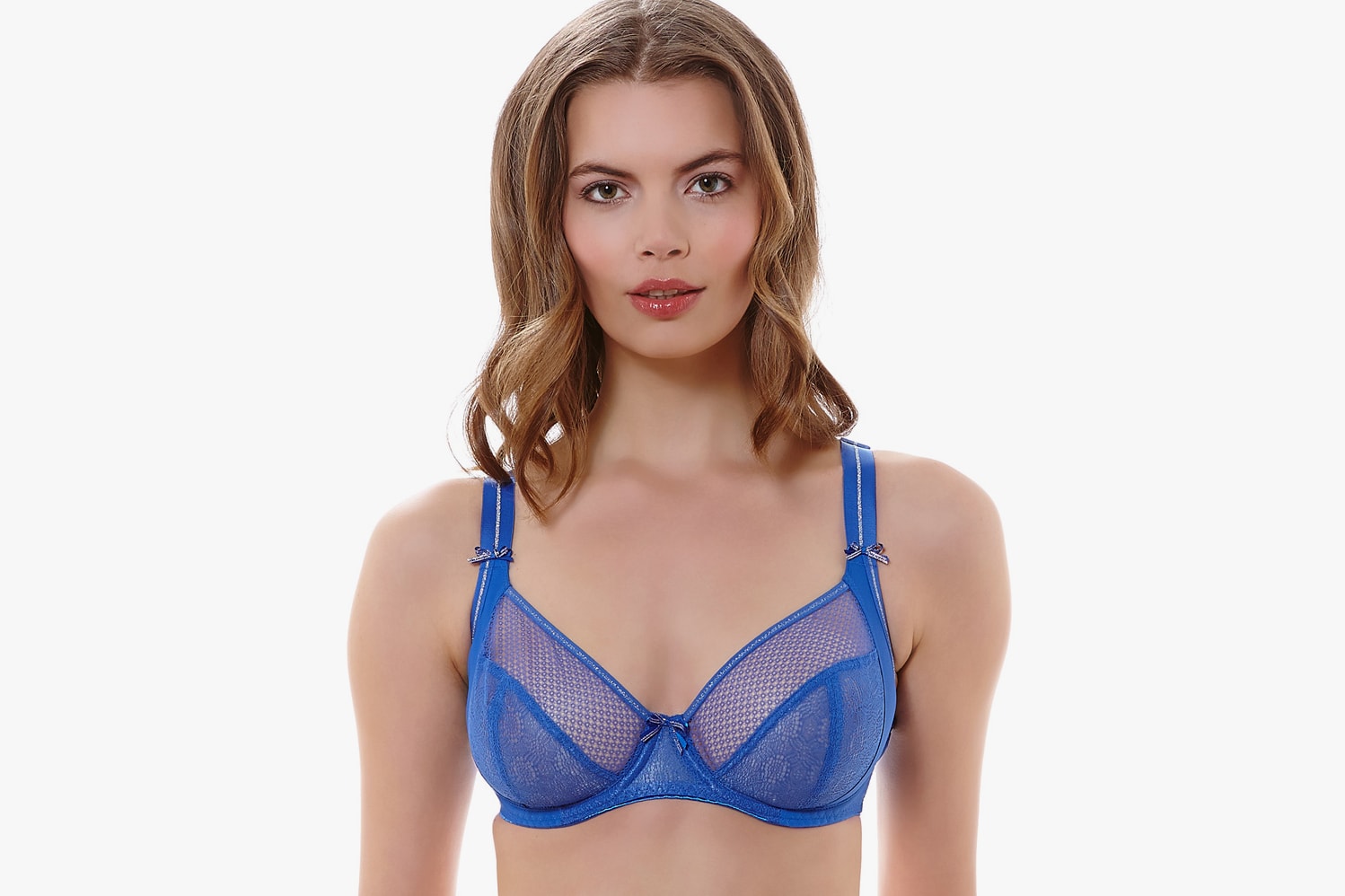 What: Lingerie, sports bras up to a K-cup. How it works is you look up what you like, then search for it in a nearby store (good luck with that) or on an affiliate site in your country.
Buy: The Hero Bra – It's delicate, and I'm sorry bras in this size range are rarely so. It's got side support to eliminate any underarm boob, also known as side boob's less attractive cousin. Side support makes sure all the good stuff is lifted up and forward, eliminating any spillage.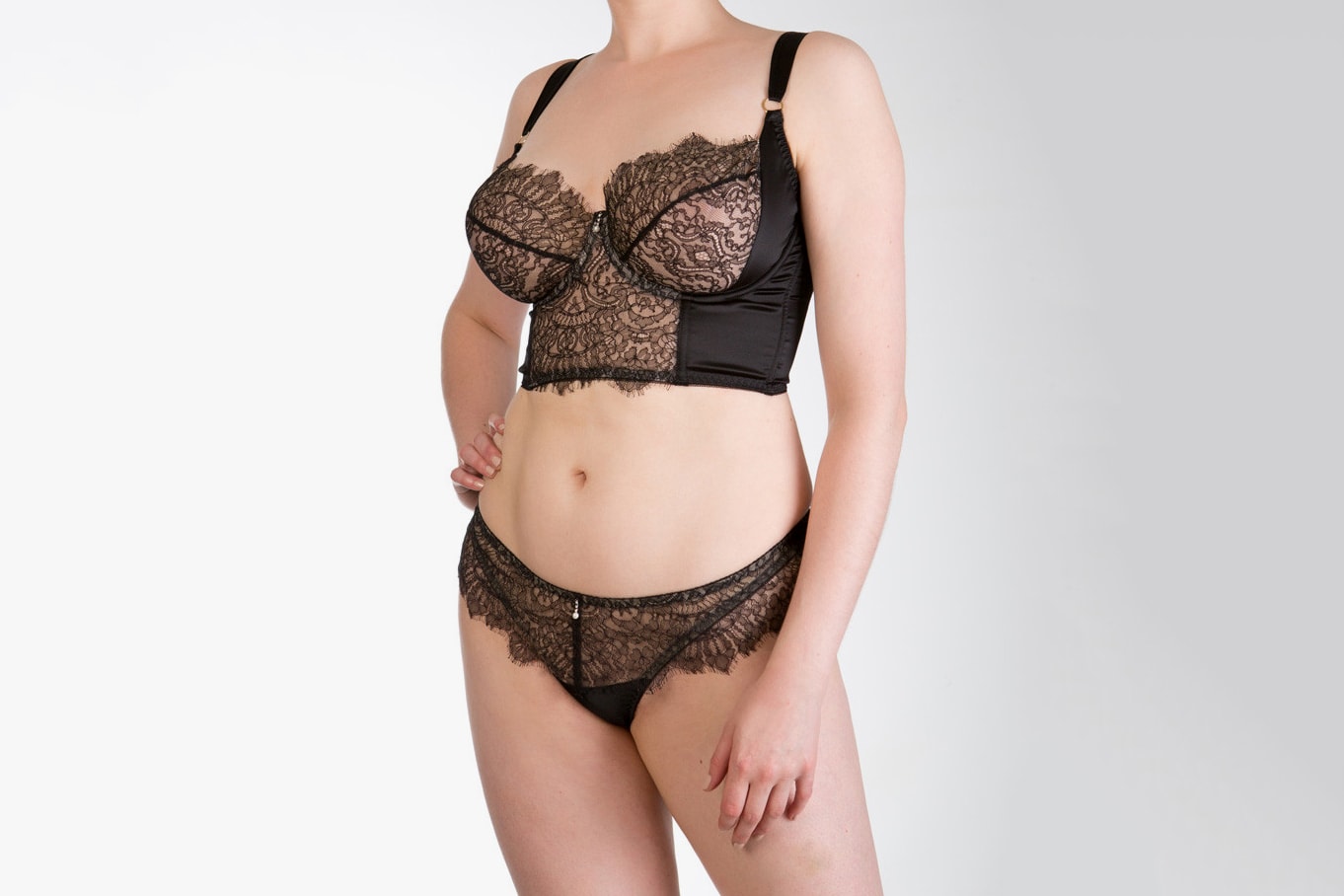 What: Vintage inspired lingerie up to a G-cup
Buy: The Viola Jet Longline Bra – It's got full sheer lace cups which are hard to find in larger sizes (I guess designers think we want to hide our breasts with layers of lining and heaps of padding). Added bonus: it doesn't have a run of the mill bow in the center (can ANYONE explain to me why we've had to put up with those for so long?) Instead it has a cute little diamante and pearl situation that's more Gatsby than girly. If you're really about that life, get the matching side tie panties and robe.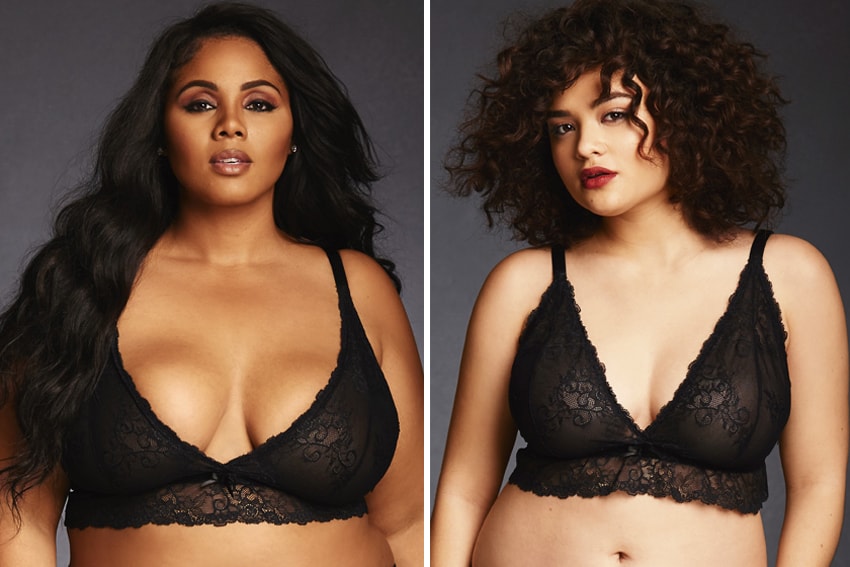 What: Lingerie, Apparel, Costumes, and Shapewear up to a G-cup
Buy: The Lace Bralette with Ruffle – I've been wearing underwire bras my entire life in the fear that without them my boobs would surely jiggle out of control before inevitably hitting the ground. I bought a lace bralette and never looked back. Oh and while you're adding to cart, don't forget to check out the really frisky stuff like this Split Cup Garter Tank.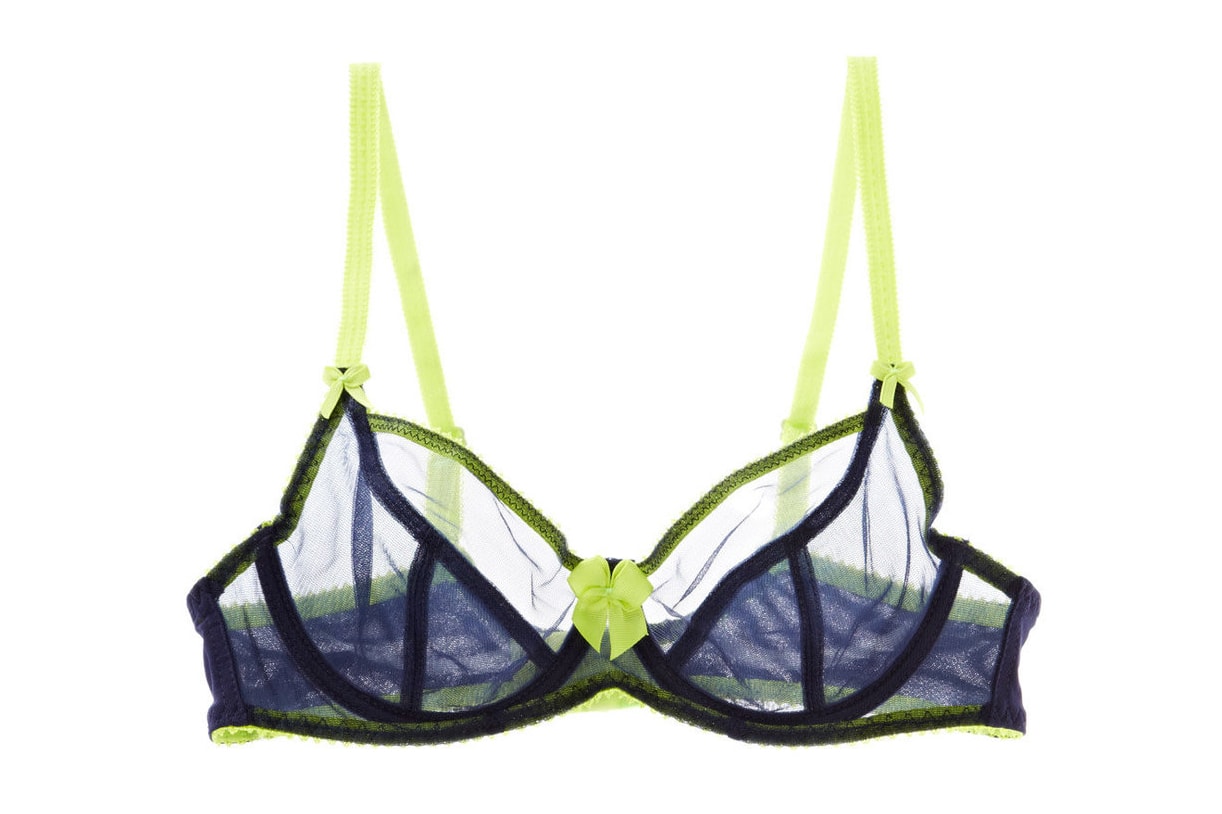 What: A brand owned and operated primarily by women with options up to a G-cup
Buy: The Dessous Full Coverage Bra – It's three-part cup construction fits like a glove and the sheer design is pretty much a no-brainer. The only hard part is deciding what color to go with. After much deliberation, I chose the navy and limeade. It was making me all nostalgic, remembering the "It" shoe of my middle school days: the Nike Air Max Plus in Hyper Blue and Cyber (oddly enough, a time when I absolutely positively didn't need a bra at all).
Share this article