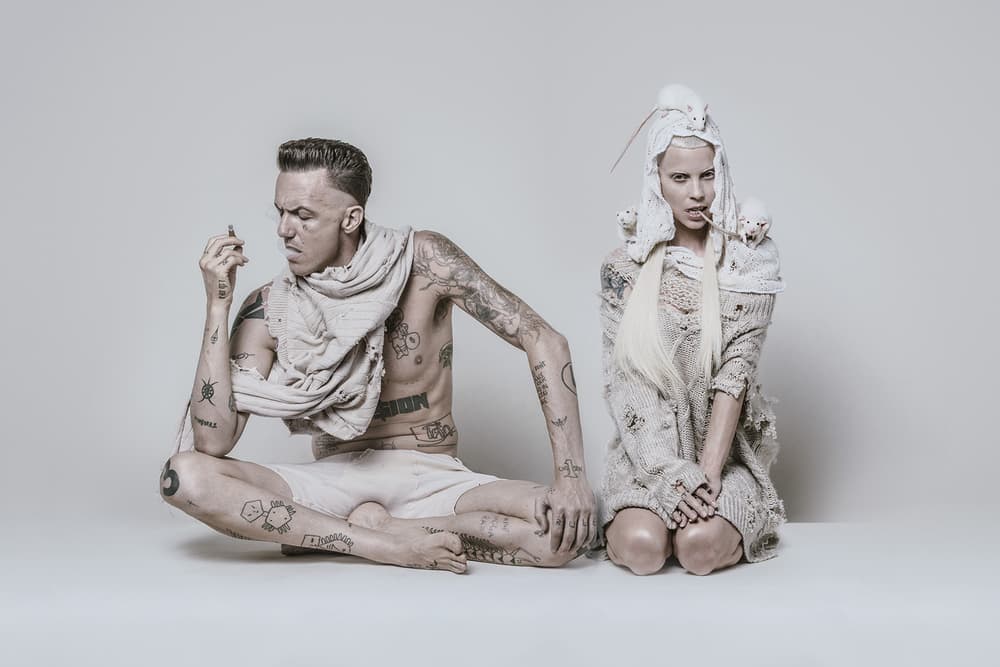 Culture
Die Antwoord Slams 'Suicide Squad' Director David Ayer For Plagiarizing Their Style
"yes David Ayer u jockin our style. Den poor ninja had to sit thru dat hole bullshit movie. "
Die Antwoord Slams 'Suicide Squad' Director David Ayer For Plagiarizing Their Style
"yes David Ayer u jockin our style. Den poor ninja had to sit thru dat hole bullshit movie. "
Shared via an Instagram post, Die Antwoord accused Suicide Squad director David Ayer with plagiarizing their style. Within the post, a video is shown featuring side-by-side comparisons that include Jared Leto's Joker and Die Antwoord's Ninja and Yolandi vs. Margot Robbie's Harley Quinn.
They claimed not to know about their likeness being used until the movie premiere:
"but before we knew da extent of ur two face nature – u invited us to ur movie premiere (which i didnt wanna go to) but ninja went , tinkin ur solid guy an mayb there was jus a lil "misunderstandin". Den poor ninja had to sit thru dat hole bullshit movie. An u even got da nerve to say wassup to him smilin – an ninja has to b nice cus he is there wif his kid."
The post also claimed Cara Delevingne & Jared Leto made comments about "how much u [Ayer] were talkin abt us on set but u never asked our permissionn to rip us off." Watch the video and read the livid caption below.
Share this article