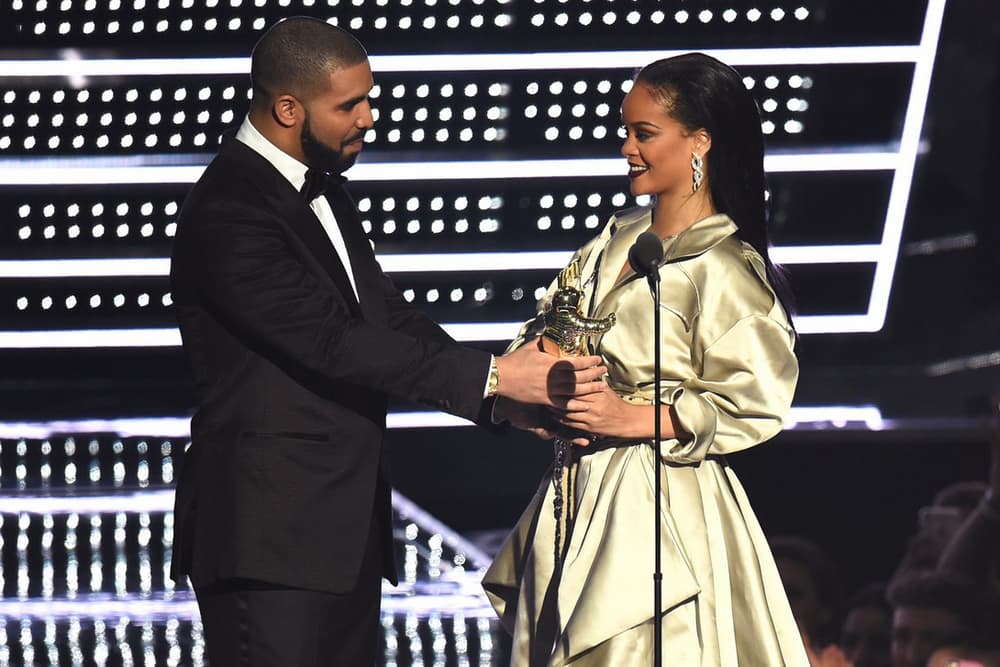 Culture
Drake Presents Rihanna With a Love Declaration and MTV's Highest Honor
"She's someone I've been in love with since I was 22 years old."
Drake Presents Rihanna With a Love Declaration and MTV's Highest Honor
"She's someone I've been in love with since I was 22 years old."
Rihanna was bestowed MTV VMA's Video Vanguard Award by none other than rumored-lover and also Best Hip Hop Video winner Drake. Though the 6-God was late to the show and missed out on receiving Hot Line Bling's award, he sung the highest praise to Rihanna before handing over the award.
"The first time I met Robyn Fenty was in 2005. The song was Pon de Replay and the director of the video was Little X. I was introduced to her as the kid who played background music at the restaurant as people ate at their dinner. It's hard to believe that 11 years later all three of us would come together to create the visual for a song called Work."
He continued on: "Today the world knows Little X as Director X, they know me as Drake and not the kid singing as you order pasta. But 11 years later they still all know Rihanna as the one and only Rihanna. She's someone I've been in love with since I was 22 years old."
There you have it – watch the declaration below yourself.
---
Share this article