Emily Oberg Calls Out Forever 21 For Plagiarizing Sporty & Rich Merch
Sporty & Rich is yet another victim in the never-ending retail rip-off saga.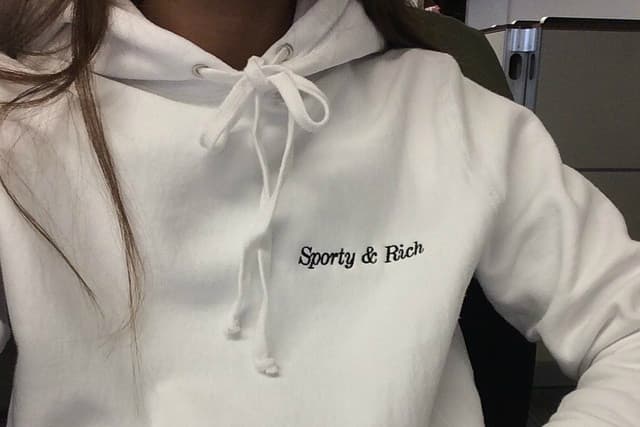 The latest to shame plagiarizing retailers is Sporty & Rich's Emily Oberg, who shared via Instagram an identical Forever 21 sweatshirt to her own – it bears the words, "Smart & Pretty." Oberg is the latest victim alongside Tuesday Bassen, whose whimsical pin designs got replicated by Zara.
Last January Oberg called out Fresh Tops on Twitter after "they made my exact same hoodie and even used a picture of me wearing it to sell their fake version. I called them out but they never said anything about it."
She told Fashionista her Sporty & Rich brand would not take legal action against Forever 21 citing:
"My true followers would never buy the fake version and they'll always be the first ones to show me who is copying and call them out for me," says Oberg. "If [Sporty & Rich] stopped selling out and I started to see the fake designs everywhere, then maybe I'd be worried, but my business is doing just fine."
What are your thoughts about recent surge in retail plagiarism and what should be done to protect independent designers?