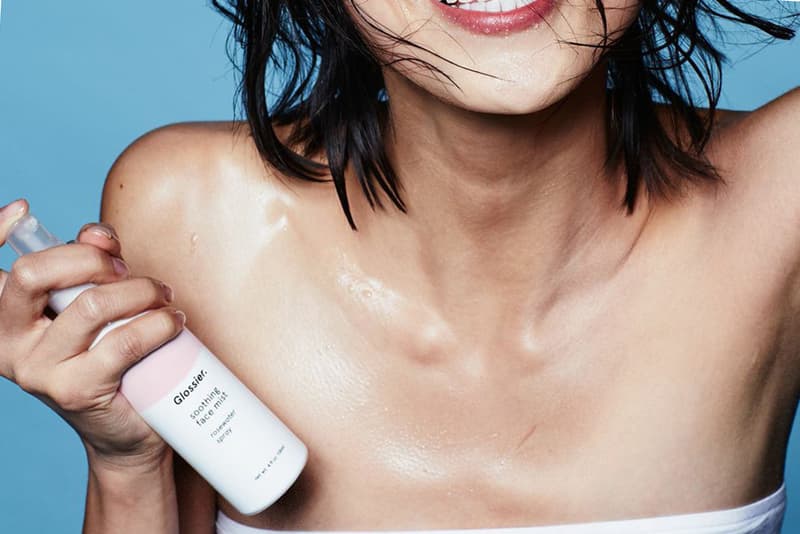 Meet Glossier Founder Emily Weiss and Her Beauty Startup-Turned-Empire
Startup to stardom.
Move over Estée Lauder and Avon, Emily Weiss' Glossier is on the block. She was 25 and a Vogue style-director assistant at the time Into The Gloss, an online beauty platform, launched.
Not long thereafter, Glossier debut its own range: a priming moisturizer, rosewater mist, skin tint, and lip balm. This year, the products have extended to an eyebrow gel, lipsticks, a cream concealer, a Haloscope Highlighter and more – all under $30 USD. Weiss' company meanwhile now boasts $10.4 million USD in venture capital funding and a sold-out lipstick with an 18,000-long waitlist.
"We believe Glossier is more than just beauty or beauty products. It's a way of life," Weiss told The FADER. "We're all feminists and we're all fired up about the movement we're leading." It's to women, by women – marketing is based on social media and its Glossier community. Products come in pink packaging and include stickers per order – that is, if you can get any.
The demand curve is outpacing the supply but that seems to almost encourage more growth. Some swear by the brand and other have deemed it "mediocre" but Glossier's marketing is undeniably, eerily persuasive – not to mention everywhere.
"Anyone can be a Glossier girl. They're our readers, our editors, our friends. They have freckles, pores, scars. Our girl doesn't need our products, but she chooses them because they make her feel great — simple as that."
Do you love yourself some Glossier? Do you think the hype is warranted? Read the entire interview on The FADER.
Share this article