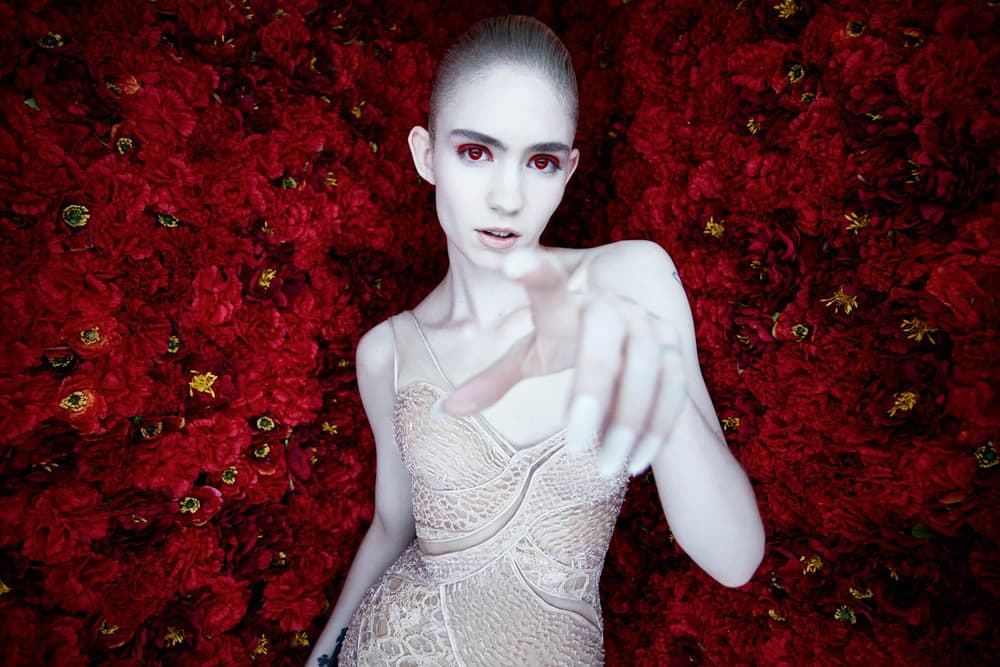 Hear Grimes' 'Suicide Squad' Track, "Medieval Warfare"
The 'Suicide Squad' craze beats on.
The Suicide Squad extends beyond the main cast and to include its soundtrack stars. After hearing Skrillex & Rick Ross and Kehlani's "Gangsta," Grimes' contribution to the film's music debuted on Zane Lowe's Beats1 radio.
Accompanied by an interview, Grimes said she wept upon getting a call to produce one track, citing, "I was very, very, very stoked." The track suits the void between "weird" and "normal" with sinister under-beats. Listen below, ahead of Suicide Squad's release on August 5.