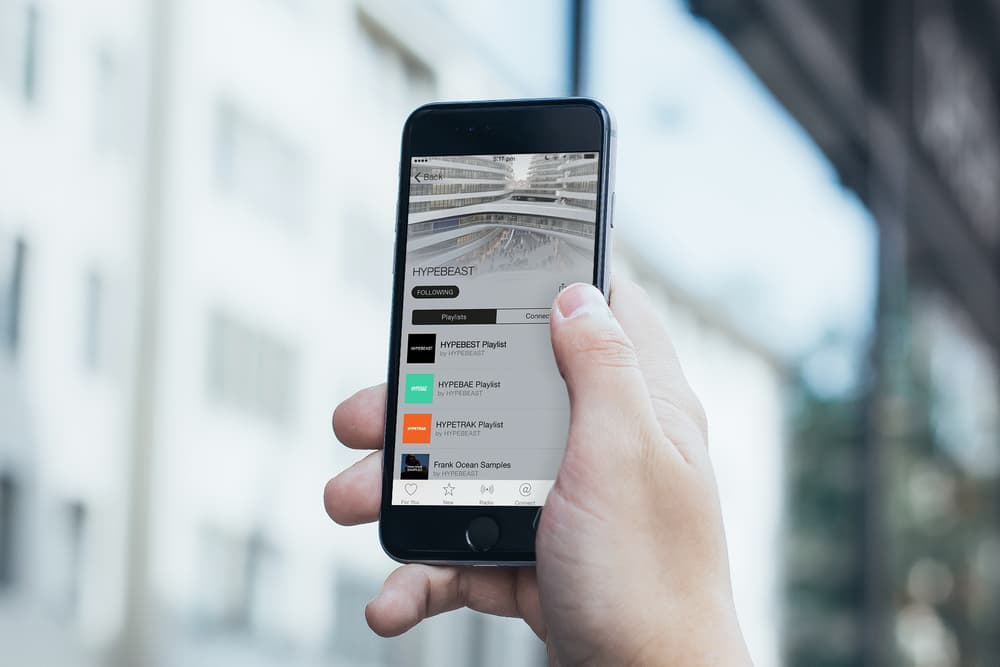 Culture
Press Play: HYPEBAE's New Weekly Playlists Are Now Live on Apple Music
Thanks to a new endeavor between HYPEBEAST and Apple Music.
Press Play: HYPEBAE's New Weekly Playlists Are Now Live on Apple Music
Thanks to a new endeavor between HYPEBEAST and Apple Music.
HYPEBEAST officially teamed up with Apple Music to host specially curated playlists — one of which will be HYPEBAE's own. The new endeavor aligns with the mission of HYPEBEAST to continue pushing culture forward while allowing readers to engage through another platform beyond the digital website or magazine and connect with not just HYPEBEAST but its sister sites — HYPEBAE and HYPETRAK — as well.
An extension of HYPEBEAST, the women-centric HYPEBAE was conceived to be your online home for contemporary streetwear, news, beauty and everything else — our playlists will continue allowing us to do so. Once a week, HYPEBAE editors will curate an assortment of tracks with a woman's touch — be it through vocals, production, songwriting or general inspiration.
Via one of the five playlists presented through HYPEBEAST's network, HYPEBAE's goal is to allow listeners to keep up with the latest and greatest artists out there while introducing music that perhaps you wouldn't have heard otherwise. Meanwhile, HYPETRAK will spotlight a round-up of lesser-known artists music aficionados should have on their radars; HYPEBEAST will feature of-the-moment, hyped songs and also provide playlists centered on today's trending topics.
Keep up with all of the playlists at applemusic.com/hypebeast, and press play to hear HYPEBAE's inaugural edition below.