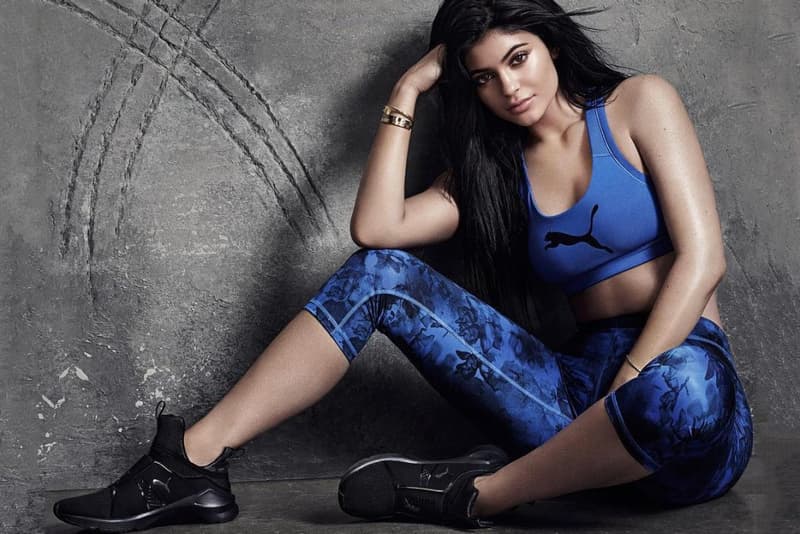 Kanye West Explains His Anger Behind Kylie Jenner's PUMA Deal
It's family over everything.
A fallout within the Kardashian empire appeared imminent once Kanye West angrily addressed Kylie Jenner's PUMA deal on Twitter last year — clearly, he was none too pleased. At that time, the 19-year-old announced her partnership with the brand, while he rebutted, "1000% there will never be a Kylie Puma anything. That's on my family! 1000% Kylie is on Yeezy team!!!" Such was obviously not the case as Ye's sister-in-law has since gone on to star in campaign after campaign.
Nearly a year later, we now know how Yeezy really felt about the ordeal, addressed via an episode of Keeping Up With the Kardashians where he opened up about feeling betrayed:
"It's like if I made a show Sunday night, and didn't tell any of you all about it, but I did a couple shows with y'all, just two shows with y'all first. So people saw me and were all, 'Ah, he's cool on camera.' And somebody offered me a deal, and I, like, did it and didn't tell none of y'all, and brought all my, like, whatever cool friends. Now it's like Jay Z, Beyonce was all on the show."
The story goes that momager Kris Jenner had already landed the deal for Kylie, unbeknownst to the family, because, "sometime's it's about a business decision which is completely not personal." But Khloe Kardashian and the wife of Pablo — Kim — backed Yeezy up, telling momager Kris Jenner:
"Well, sometimes when you're dealing with family it's not really about a business decision. She was the model that he wanted over everyone. He saw Kylie and was like, 'She has to be my Yeezy model.' I would have just liked the heads up."
But with Yeezy season is still strong while Kylie's helped bring success to PUMA, looks like everything worked out just fine.
---
Share this article