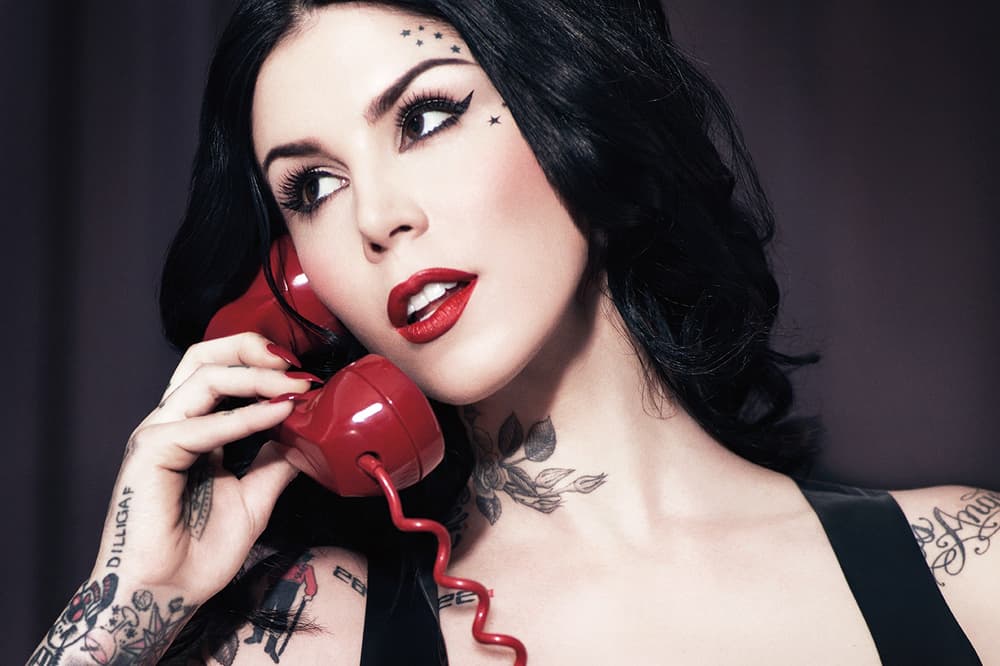 Beauty
Kat Von D Releases Limited Edition Vegan Lipstick to Promote Cruelty Free Makeup
Proceeds will benefit animal sanctuary Project Chimps.
Kat Von D Releases Limited Edition Vegan Lipstick to Promote Cruelty Free Makeup
Proceeds will benefit animal sanctuary Project Chimps.
Katherine von Drachenberg, better known as the founder of cult beauty brand Kat Von D, has recently took to Instagram to announce a limited edition lipstick that will soon be launched for a good cause. As one of the founding donors of Project Chimps, Kat Von D has created a special shade for her Everlasting Liquid Lipstick to benefit the animal sanctuary. Aptly named "Project Chimps," the new vegan lipstick features a muted red color with an orange undertone. The new makeup item is designed in hopes of raising public's awareness of cruelty free beauty products, as the tattoo artist explains:
I've been spending time out in Georgia volunteering at @ProjectChimps getting the sanctuary ready for the 300 chimps who are about to be able to experience a life of freedom after decades of testing. I'm excited for everyone to wear this shade and celebrate compassion with me!
Set to release officially on August 23, you can expect to purchase the Project Chimp Everlasting Liquid Lipstick online from Sephora and Kat Von D's website. Proceeds will go to Project Chimps for rescuing animals and biomedical research, including cosmetics testing. You can view the Instagram below to learn more about the upcoming charity lipstick.
Share this article