Kylie Jenner Unveils Her Birthday Edition Makeup Collection
Launched just in time for the beauty mogul's 19th birthday.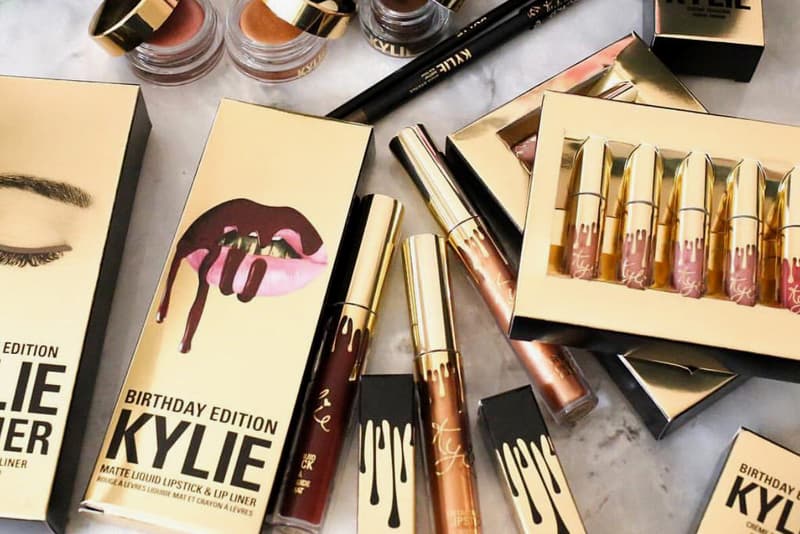 To celebrate her upcoming birthday on August 10, Kylie Jenner has launched a special Birthday Edition range for her cosmetics products. The beauty mogul has taken to Snapchat and Twitter to announce the release of her new makeup collection, as she says in a snap: "I'm really excited to show you guys what's in this bag. I've been working on it for too long." Jenner first reveals a makeup bag with her signature lip logo, followed by an array of limited edition products including Kylie Kyliner in dark bronze, créme eyeshadows in rose gold and gold, a set of matte liquid lipsticks, a new deep maroon liquid lipstick, as well as a lipgloss in the shade "Poppin."
Browse the snaps below to sneak a peek at some of the products. Set to launch at 3 p.m. on August 1, you can shop Kylie Cosmetics' Birthday Edition makeup collection online until Kylie's birthday on August 10.