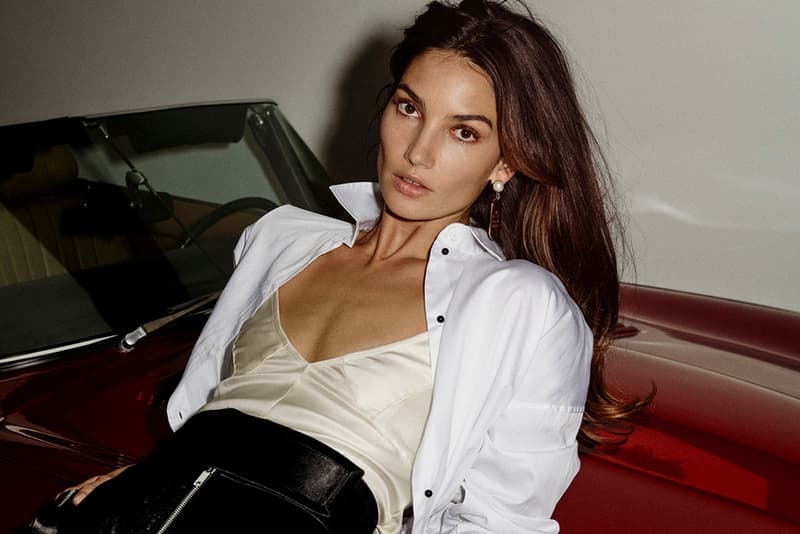 Beauty
Lily Aldridge Says Overtweezing Her Brows During High School Was a Big Mistake
The Victoria's Secret angel talks her top beauty tips and regrets.
Lily Aldridge Says Overtweezing Her Brows During High School Was a Big Mistake
The Victoria's Secret angel talks her top beauty tips and regrets.
With her strong brows, mesmerizing eyes, and enviable olive skin, Lily Aldridge is undoubtedly one of the most popular supermodels of our time. Not only does the Victoria's Secret angel strut down the runway in exquisite lingerie pieces, but she also dominates the high fashion world as she has been tapped by Michael Kors as the face of the brand's new perfume, Wonderlust. The Italian-English model has recently shared with Allure some of her top beauty tips that keep her looking stunning as ever at the age of 30. Looking back on the beauty mistakes she has made during her teenage years, Aldridge expresses that overtweezing her brows was indeed a bad idea.
Read on to learn more about Aldridge's biggest beauty regrets, as well as her secrets on achieving effortlessly chic hairdo and makeup:
On the upside of being Italian:
In high school, I overtweezed my brows until I had about four hairs left on each one. Thankfully, I'm Italian with thick hair, so everything grew back. And I went through a goth phase, which looked terrible on me.

On getting perfect model-off-duty hair:
I like a pretty, undone look. So I wash my hair every other day so it doesn't get dried out, and I let it air-dry. If I want soft waves, I'll braid it first.

On faking a good eight hours of sleep:
Undereye patches are genius. From traveling, I get really puffy under my eyes. Klorane Smoothing and Relaxing Patches are a great ten-minute trick to look refreshed. They're perfect for moms running on no sleep.

On how to not use bronzer:
[Dixie, Aldridge's four-year-old daughter] puts on my red lipstick and kisses my face so she can see her lip prints. She also likes taking my bronzer and brushing it all over her face until she's superbrown.

On the scents she loves for herself and her home:
[Michael Kors'] Wonderlust is a beautiful floral with some wood that's perfect for summer. And the Byredo Burning Rose candle is amazing—I use it all over my house.

On the haircut she will never repeat:
When I was a kid, I got a bob because all of the other girls on my soccer team with straight hair had one, and so I wanted one. Now I know girls with thick, curly hair should not get bobs. My hair was like one big circle.

On seeing the contents of her refrigerator in a new way:
I love making a body scrub with ground-up coffee and coconut oil. It's really good for circulation, and it smells delicious. I also do a DIY Greek-yogurt-and-honey mask that softens your skin and helps reduce puffy eyes.

On a very uncontroversial style icon:
Audrey Hepburn was effortless and the epitome of glamorous, elegant, and cool.

On the moment she feels most beautiful:
Any time I'm on a beach somewhere, like Turks and Caicos, with the sun shining on me—wearing sunscreen, of course.
Source
Photographer

Ezra Petronio
Share this article