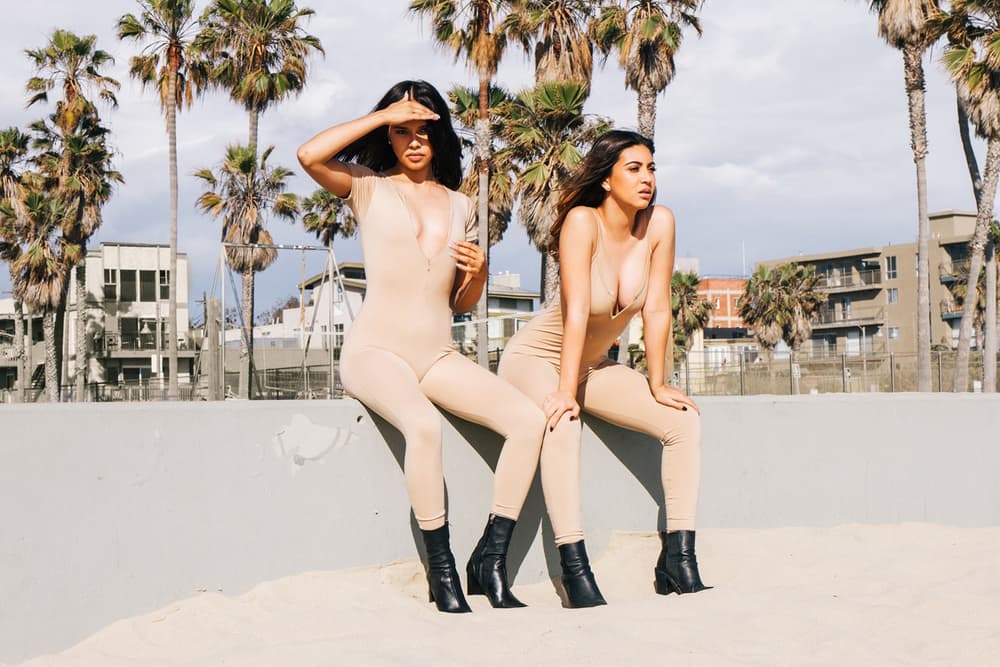 Fashion
Matte Brand Offers So Much More Than Your Average Basic
How LA-based designer Briana Wilson masters simplicity and maintains style.
Matte Brand Offers So Much More Than Your Average Basic
How LA-based designer Briana Wilson masters simplicity and maintains style.
Basics are a necessity of any woman's wardrobe. They pair easily with your boyfriend jeans, proficiently with that denim jacket you haven't worn yet, and flawlessly with your Matte Brand Siren bodysuit that was handmade in LA by designer Briana Wilson. Matte Brand effortlessly puts the "not so" in not-so basic with their sleek, matte, and form-fitting designs that are cable of engulfing every curve. As a self-taught designer, Wilson embodied the curve while she drew inspiration from '90s fashion. This allowed silhouettes and comfort to make their forefront in her collections.
At only 24 years old, it's safe to say that Wilson created a movement. By following the lead of her boyfriend — who also owns a clothing line — and fellow entrepreneurs, she began designing clothing for herself. Little did she know, it would turn into much more. Her first design was a mesh skirt — but after only a year and a half, Briana Wilson has mastered the ultimate style and message that quickly turns heads and stands out.. Here's how Matte Brand is more than your average basic.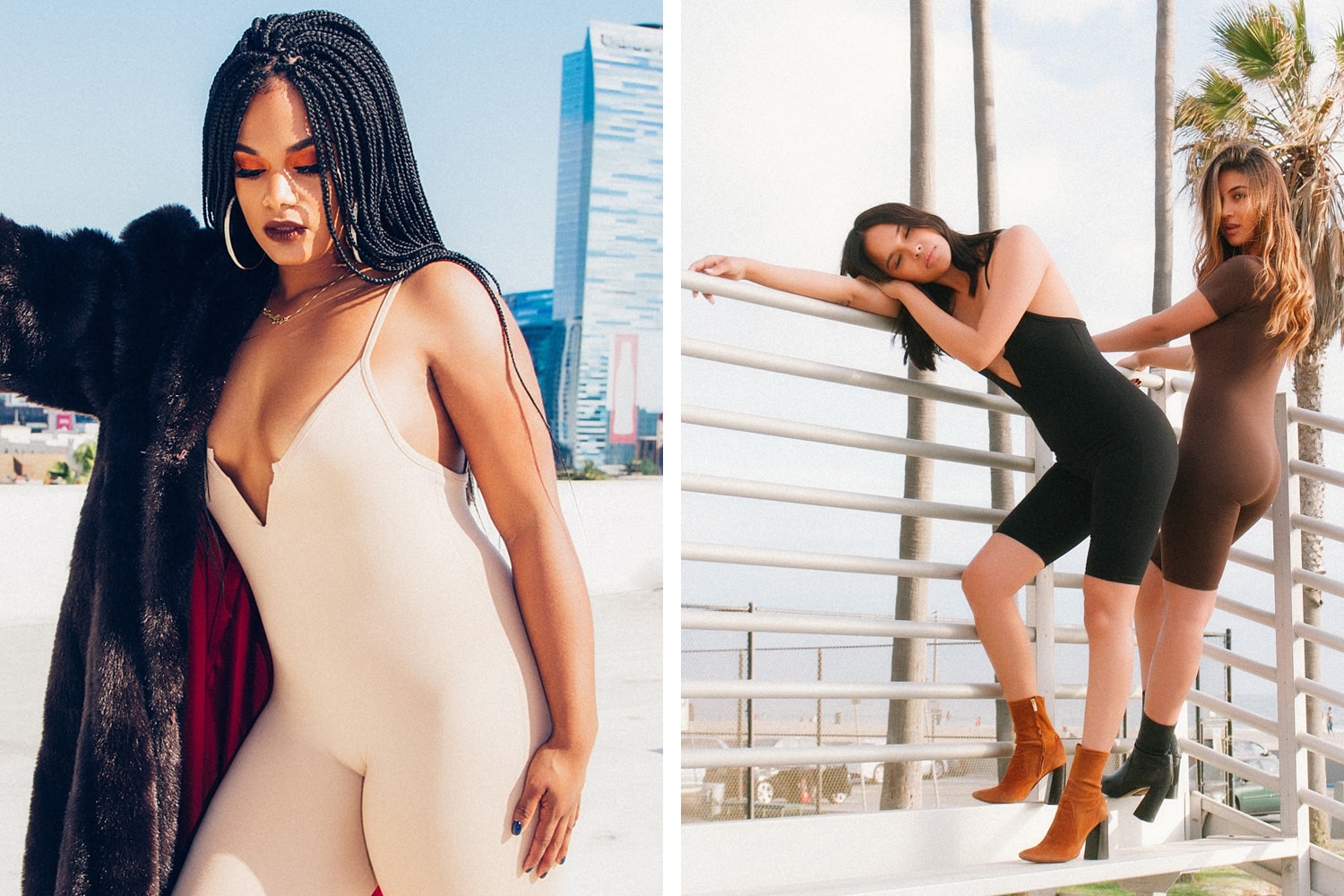 What makes Matte Brand stand out from your average basic?
Everything about Matte Brand is sexy. I wanted to create something that was both sexy and comfortable at the same time. The necklines are low and the fabrics are hand-picked. Because I couldn't find [anything like this] this in stores, I created it myself. All of the pieces are form-fitting and stretchy making it more than your average basic. The color palettes are neutral, but the designs are unconventional.
What was your inspiration to create a line that embodies solids as the eye-catcher?
My inspiration comes from my style. I created a line of clothes that I could see myself wearing and luckily everyone liked it too. Before I had Matte, I was picky with how I wanted things to fit. Because I love tight clothing, I designed a line that embodied that. I'd say American Apparel was an inspiration because their clothes fit most body types and I wanted to do the same.
Take us through a walk of our own closet. What are a few key basics that you own and how did they transform into the designs you create today?
I really don't buy a lot of regular clothes, unless it's shoes, I'm obsessed with shoes. My closet is full of Matte and a few other basics. Because I like a certain fit, I have to make my own things.
Why does Matte Brand make it apparent to complement skin tones?
Honestly, I'm not a fan of color. There was one time last year that I really loved pink and bought pink everything which sparked the design of a pink set, but mostly, I wear neutral colors: nudes, black, white, and chocolates. My target audience is women of color and I tend to cater to them.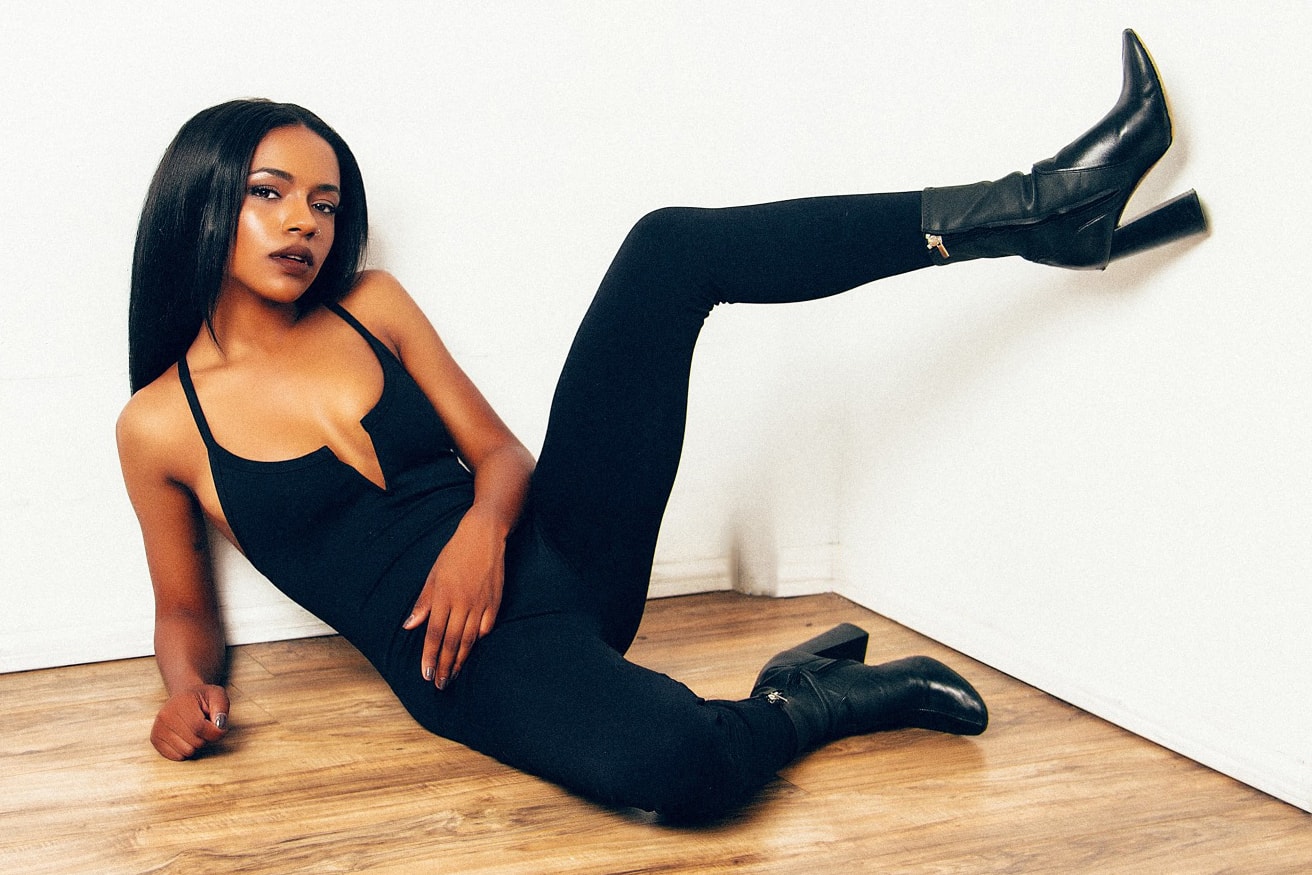 Why did you keep it simple in regards to designs opposed to carrying vibrant prints and colors per usual to most summer collections?
It's just my preference. My style reflects my line. My line is me. Since I currently don't go far out of blacks, whites, nudes, and chocolates, I don't carry it. I may step out of the box one day and do prints, but I like things that you can mix and match. I like to give people options when it comes to selection.
Which items from your line are must-haves for this season?
I'd say the short sleeve bodysuit is definitely a must-have for the season. It goes with everything. You can pair with a nice pair of shoes (which i'm obsessed with) or a denim jacket. It's one of the best sellers on the site and personally, I wear one at least once a week. The swimsuits are another must-have. Since they are popular on the site, I am releasing a few more styles before summer is over.
You've covered dresses, the catsuit, leotards, and swimwear. What can we expect for the coming months for Matte Brand?
For the fall, I'm releasing 50 new pieces and I'm making sure everything is interchangeable. Everything will have a top and a bottom making it easy to mix and match. I have a denim line that very excited to drop this fall along with activewear and a really cute sweats line. These sweats are nothing like you've seen before and they are super comfortable. Later on, I plan to add shoes and purses.
While your pieces are unique, basics are pretty easy to duplicate. What do you do about brands jocking your style?
It's annoying, especially when it's a bigger brand. It sucks that they are able to make money off my ideas, but I'm not stressed. Sometimes I file claims and other times I don't just because many times they don't even see it. What really bothers me is when people take my photos, but I just have to work harder on making designs that people can't easily take.
Photographer

Arturo Benavides
---
Share this article