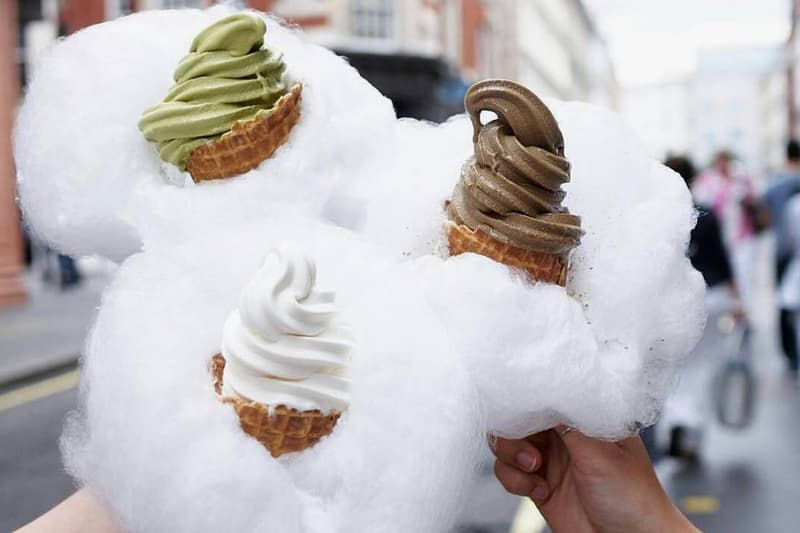 Culture
You Can Have Soft Serve Ice Cream Wrapped in a Swirl of Fluffy Clouds in London
We're on cloud nine.
You Can Have Soft Serve Ice Cream Wrapped in a Swirl of Fluffy Clouds in London
We're on cloud nine.
A newly-opened dessert café in London called Milk Train is serving ice cream cones that come with a huge swirl of cloud-like cotton candy. With an extra £1 GBP, you can elevate your dessert experience by adding some candy floss to your soft serve. Apart from the classic Vanilla flavor, the café also offers two Japanese tea-inspired ice cream options including matcha and hojicha.
Look out for this dessert spot at Covent Garden as it plans on serving shaved ice and other types of dessert in the future. You can also check out the Instagrams below to see the café's dessert offerings.
Milk Train
44 Bedford St, Strand,
London, WC2E 9HA
---
Share this article