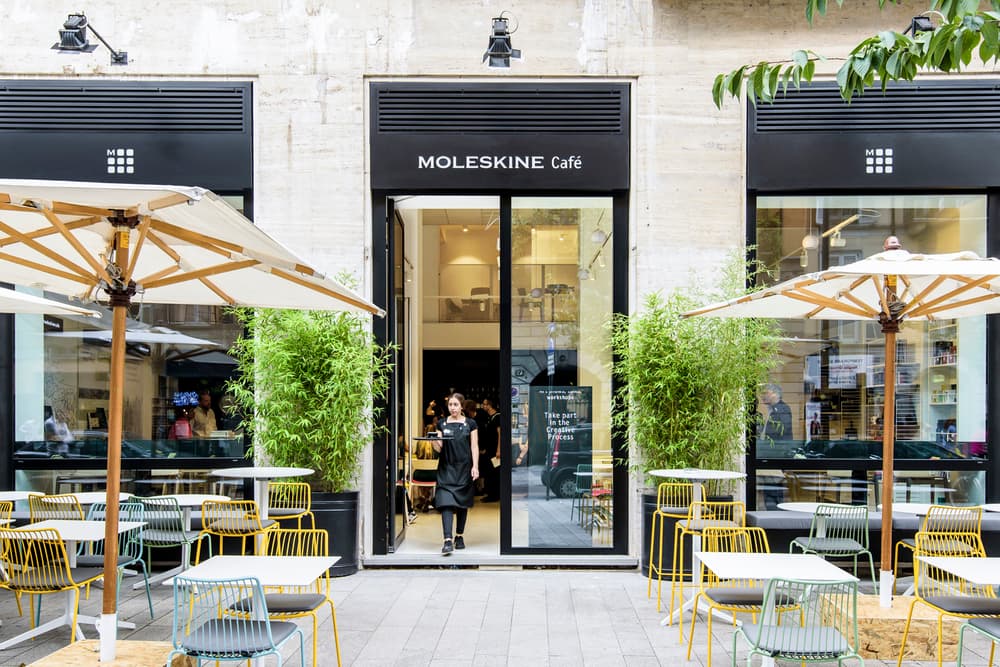 1 of 14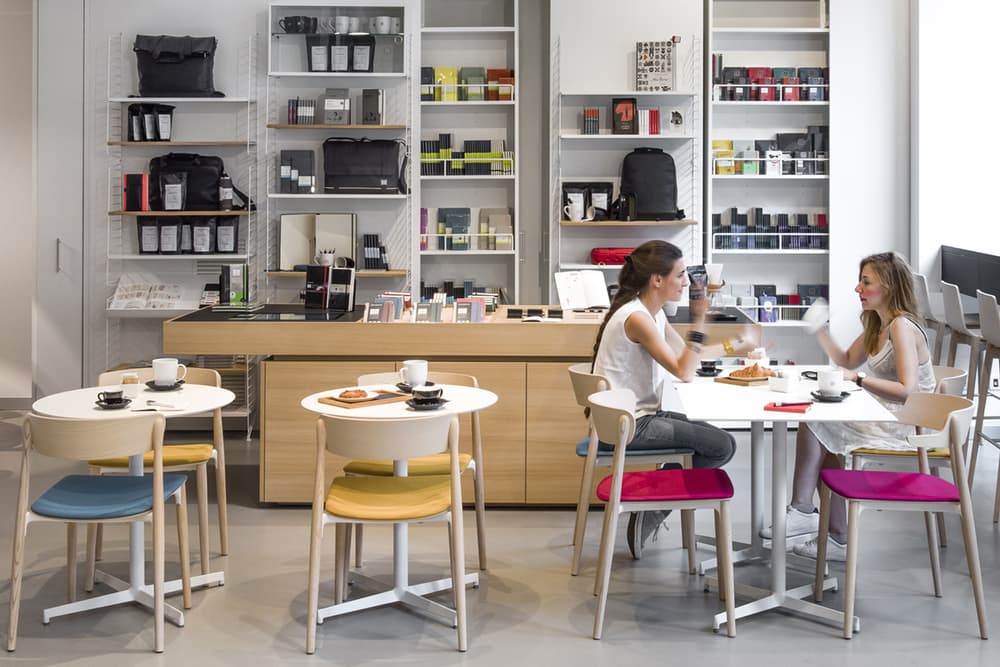 2 of 14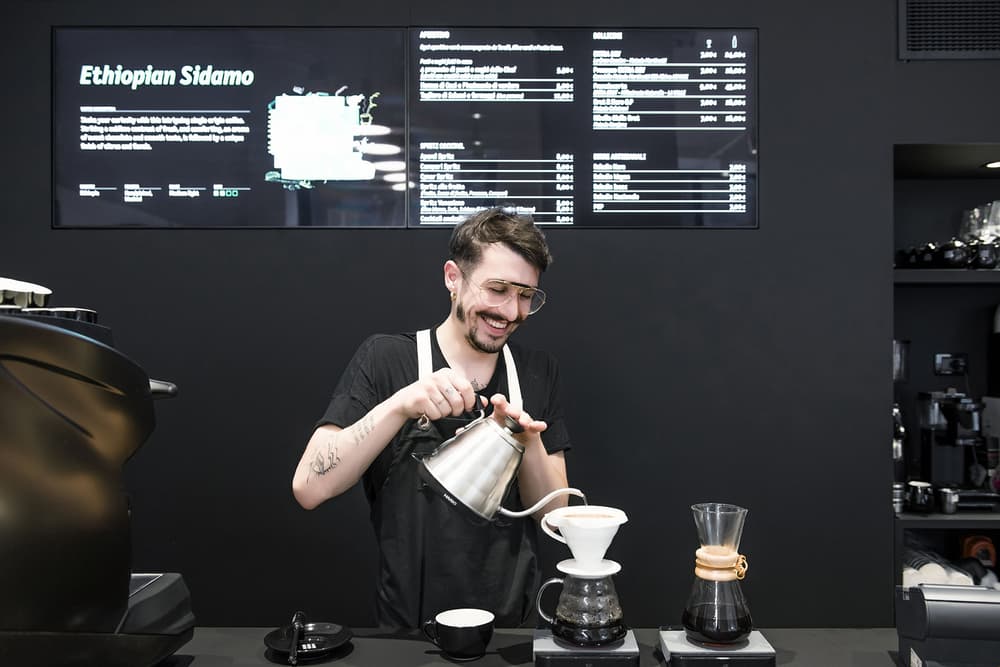 3 of 14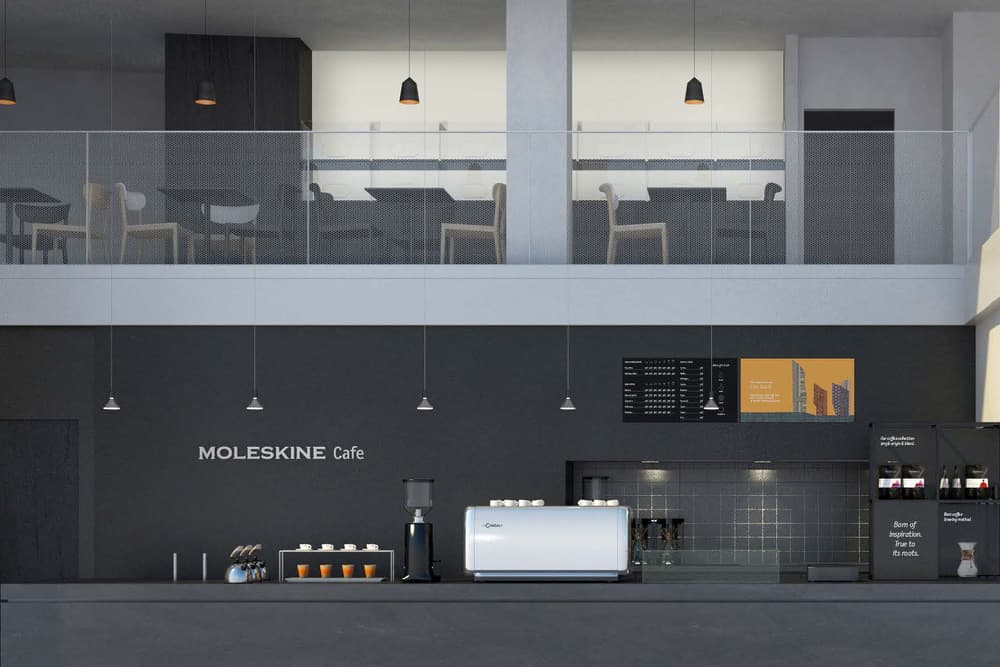 4 of 14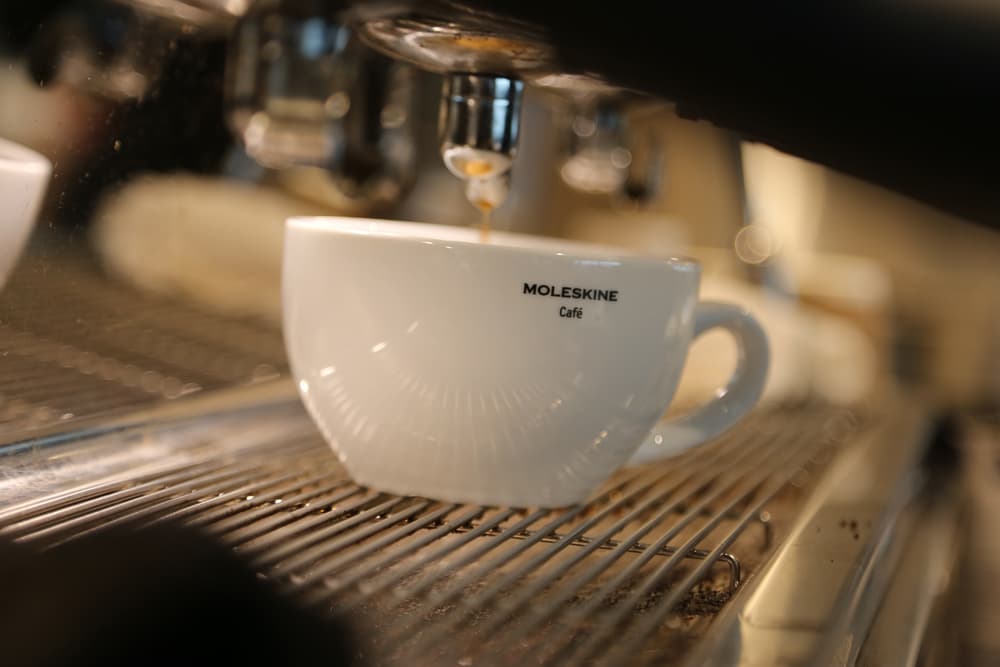 5 of 14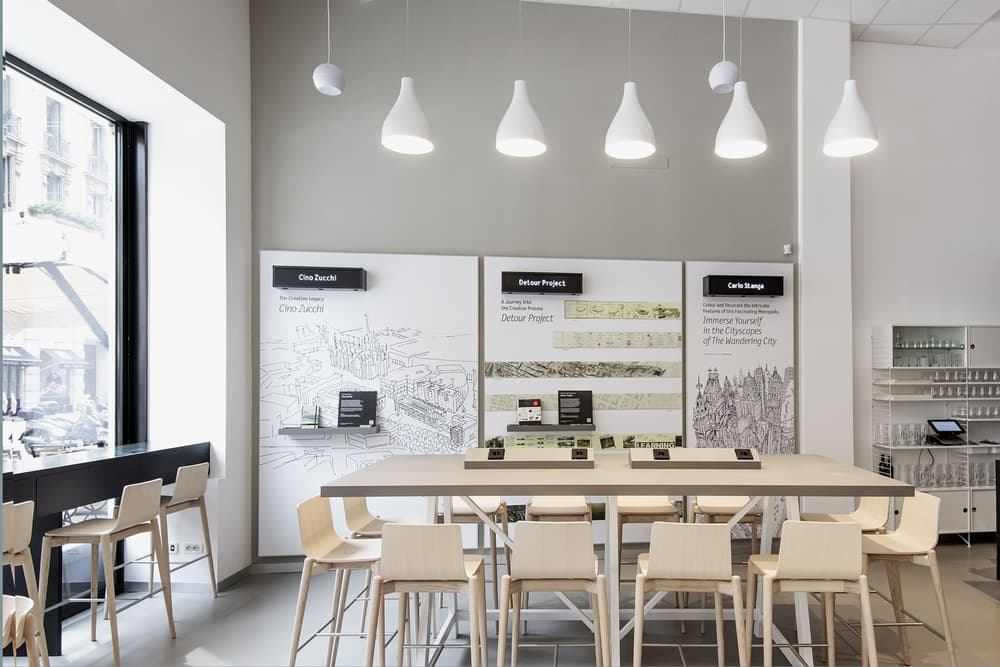 6 of 14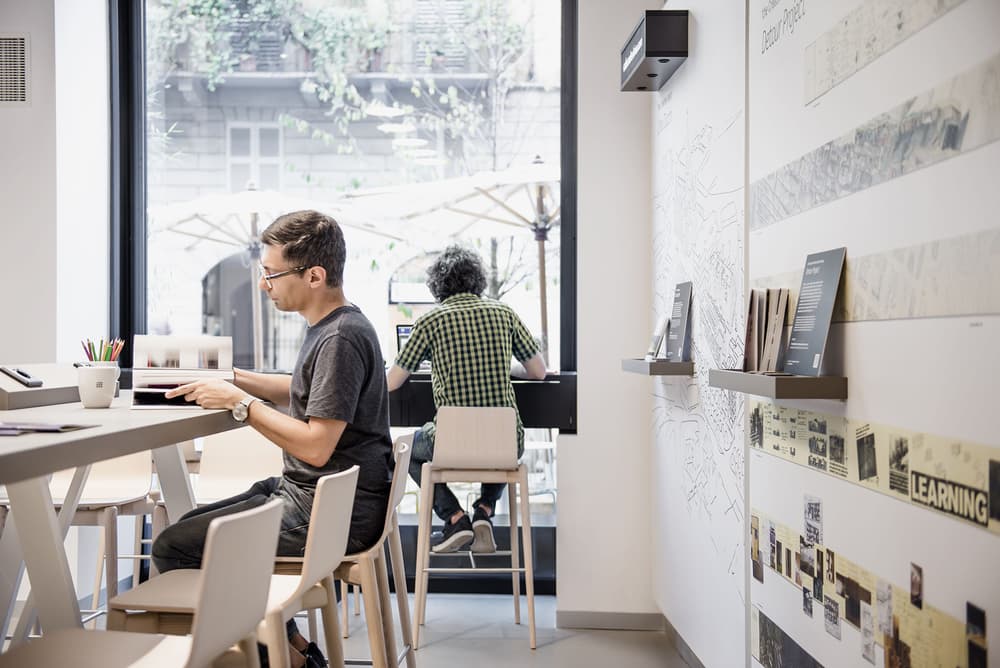 7 of 14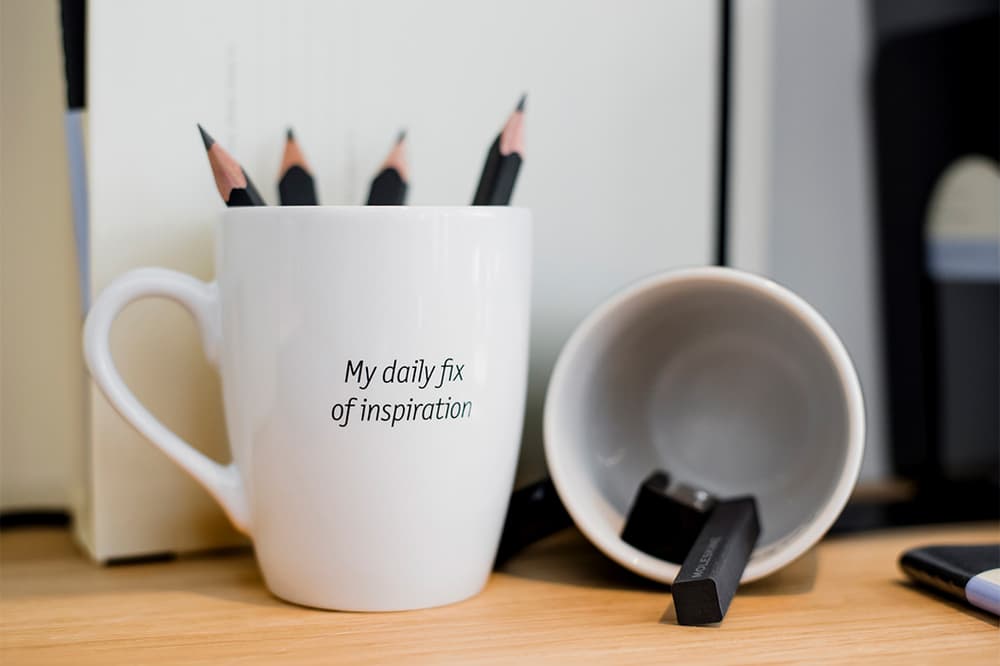 8 of 14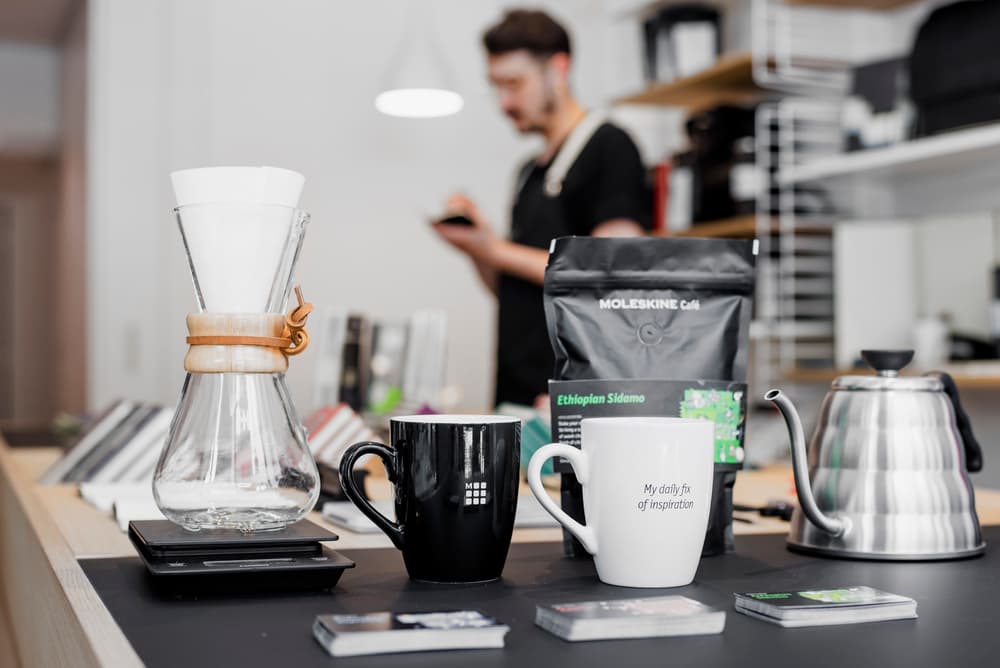 9 of 14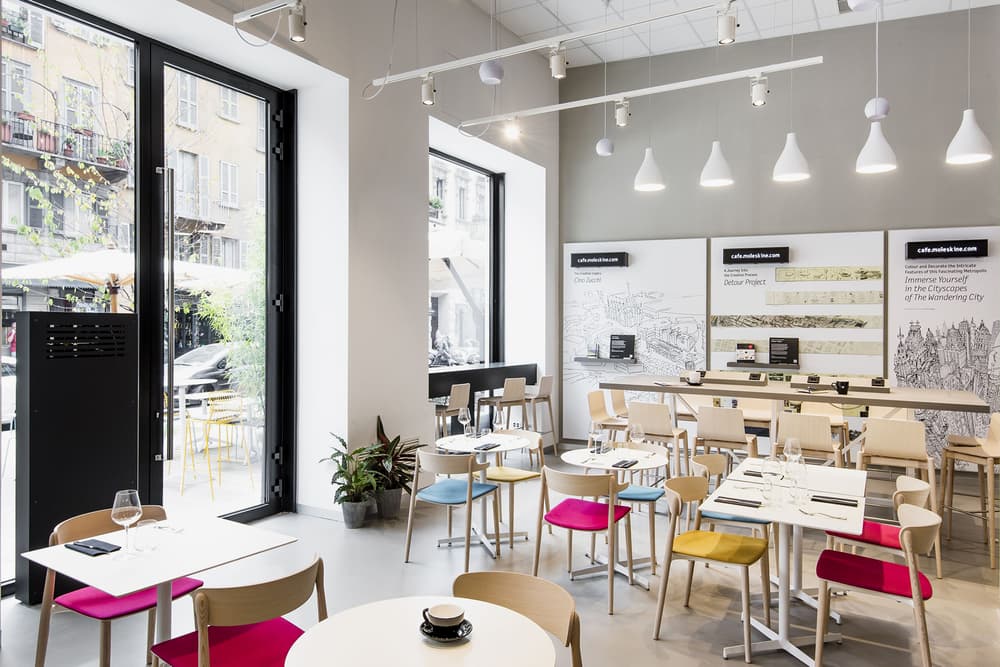 10 of 14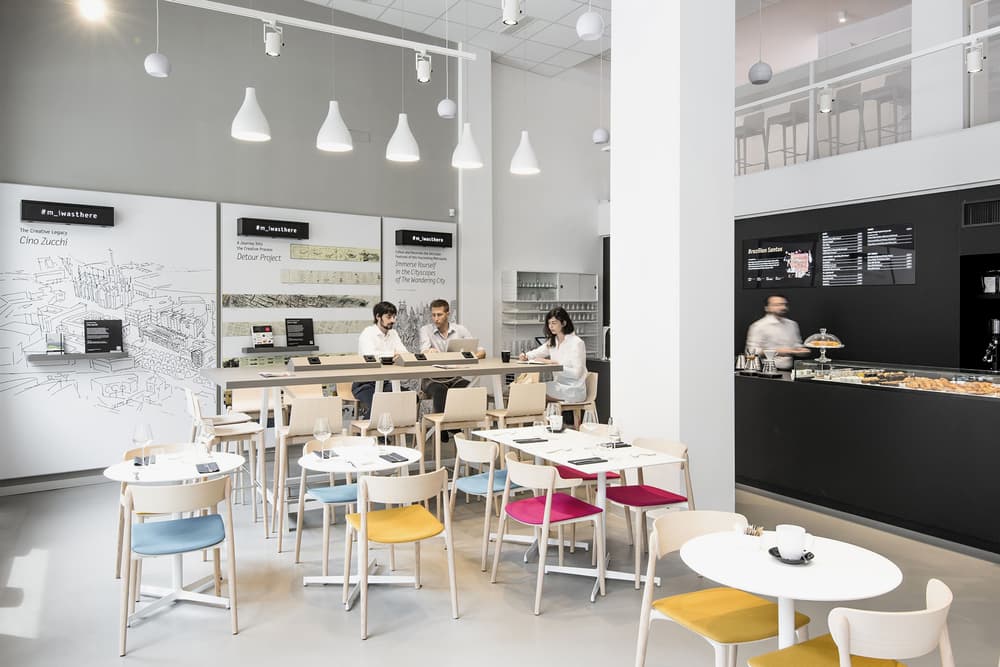 11 of 14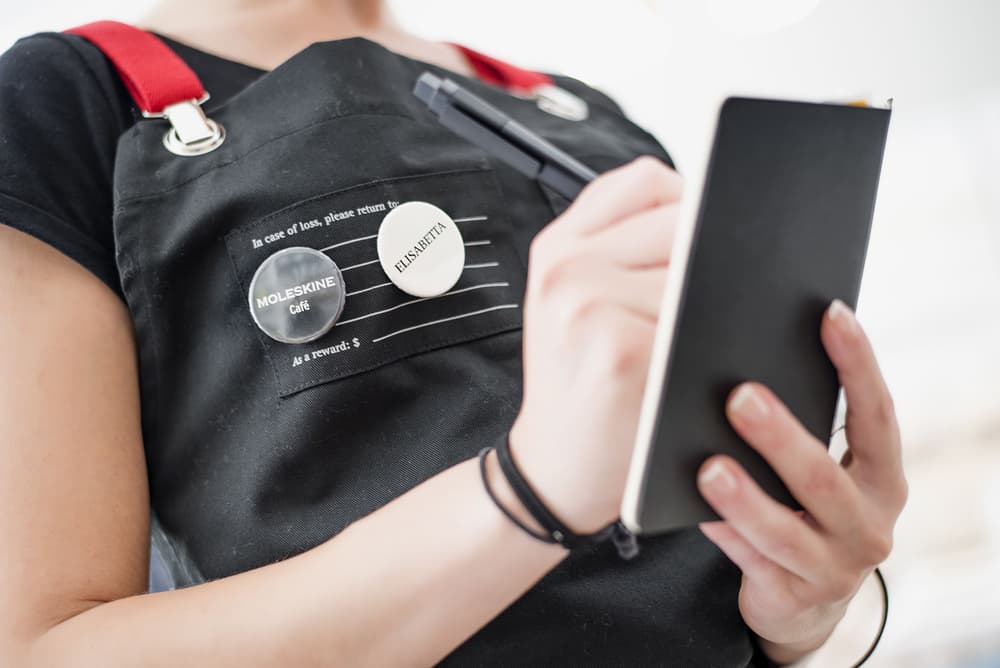 12 of 14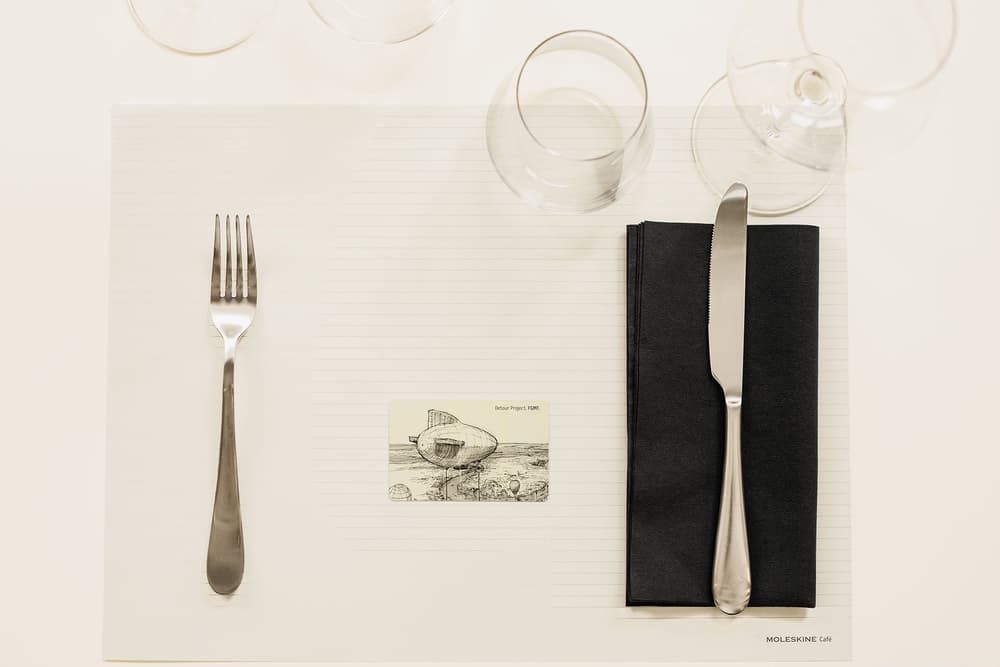 13 of 14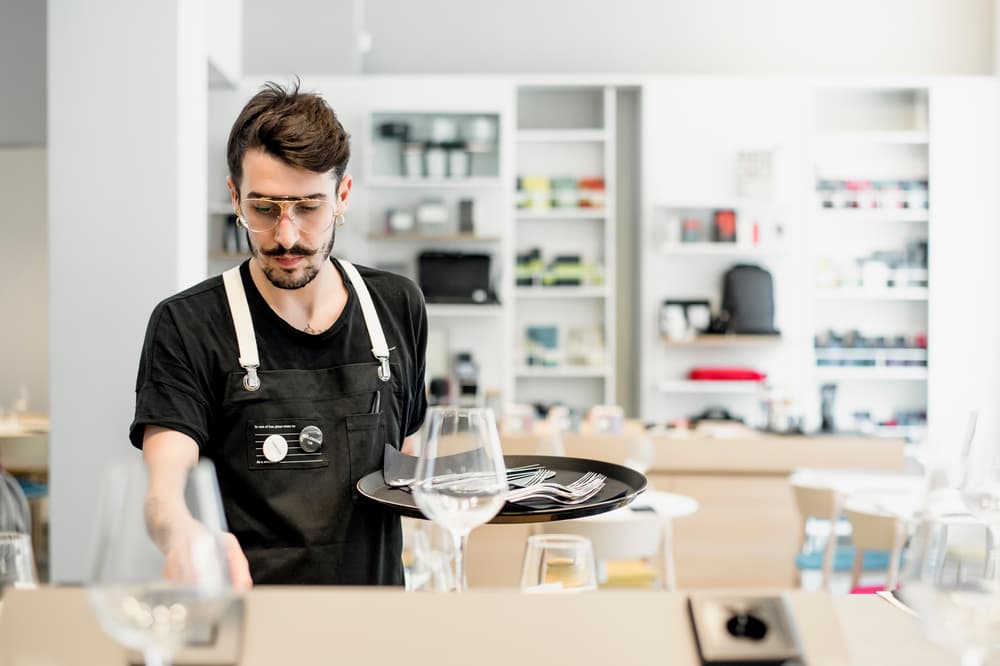 14 of 14
Moleskine Opens Its Own Branded Café in Milan
Your daily fix of inspiration.
Luxury notebook company Moleskine has recently opened a branded café in Milan, Italy. Developed in collaboration with brand consultancy Interbrand, the two-story café consists of a dining-working area with a communal table, a retail area selling paper goods and stationery by Moleskine, a gallery displaying work by artists and designers alike, such as Salvatore Ferragamo and fans of the brand. Sticking to the label's minimalist aesthetics, the café is furnished with clean-looking tables, blond-wood chairs, bar-height seats, and white pendant lights. While the food counter is painted in black, pops of colorful hues can be seen from the chairs.
Speaking of the company's transition into a lifestyle brand, Moleskine's CEO Arrigo Berni explains:
The café is a way for us to provide a physical experience of the intangible dimension of the lifestyle brand we've been defining … The main challenge in building Moleskine is keeping the right balance between protecting the brand values and growing. You want to develop the business and the company, but at the same time you have to be careful. There's a risk of diluting the brand if you don't respect authenticity.
Open everyday from 7:30am to 9:30pm, you can now doodle your day away at the Moleskine Café.
Moleskine Café
Corso Garibaldi, 65,
20121 Milano MI, Italy
Source
Photographer

Michele Morosi
Share this article