Sk8er Girl Natalie Westling Is an Original Vans Girl – Tattoo and All
Go behind-the-scenes at Westling's Vans Sk8-Hi campaign and cop the model's Vans look.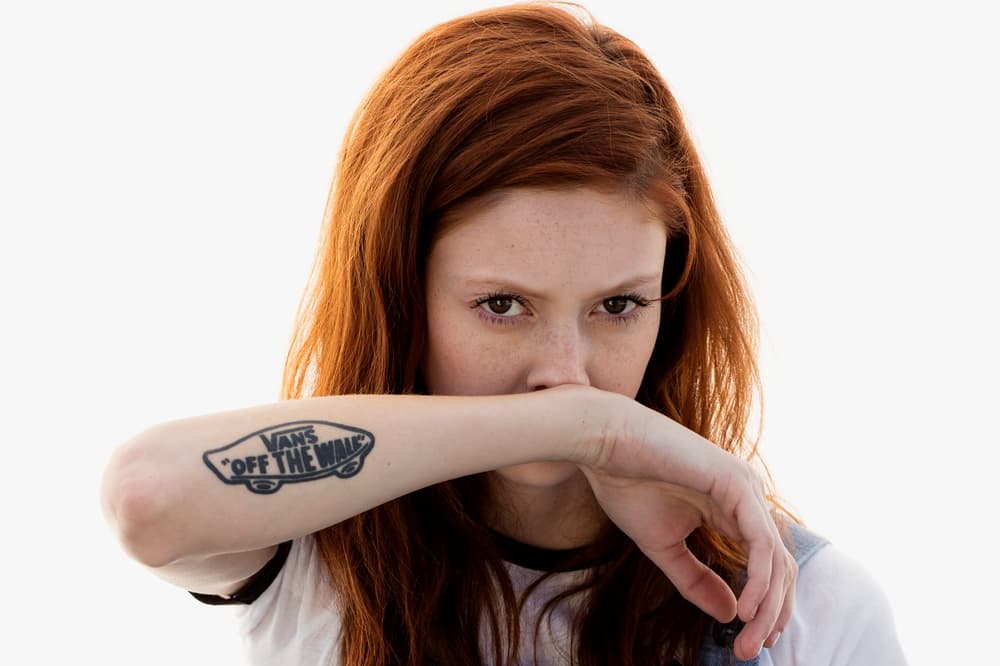 Meet Natalie Westling: she's planted deep in two worlds – the 20-year-old is a skater and a model. The latter you can Google, and credits including a spot on model.com's Top 50 Models ranking list alongside Louis Vuitton and Saint Laurent campaigns will turn up. But to prove Westling's devotion to skate, you only need to look under the arm — there's she's tattooed Vans' "Off The Wall" logo. To be named a Vans Ambassador is deserved – and an honor.
From "dry and crazy hot" Arizona, Westling grew up in the skatepark but the runway is now home too. Skate culture is big in the spotlight (cue appropriation), much to some skaters' chagrin. Not Natalie — she's didn't have to break any molds, it wasn't "hard or weird," and all the comments about appropriation? "Everyone and anyone is just doing their thing and all lines are being blurred, which is pretty cool," she told us.
Read our BTS interview with Natalie Westling during Vans' 2016 Sk8-Hi campaign shoot. Learn her Sk8-Hi style and peep the new Sk8-Hi Decon and Slim cutout models.
1 of 2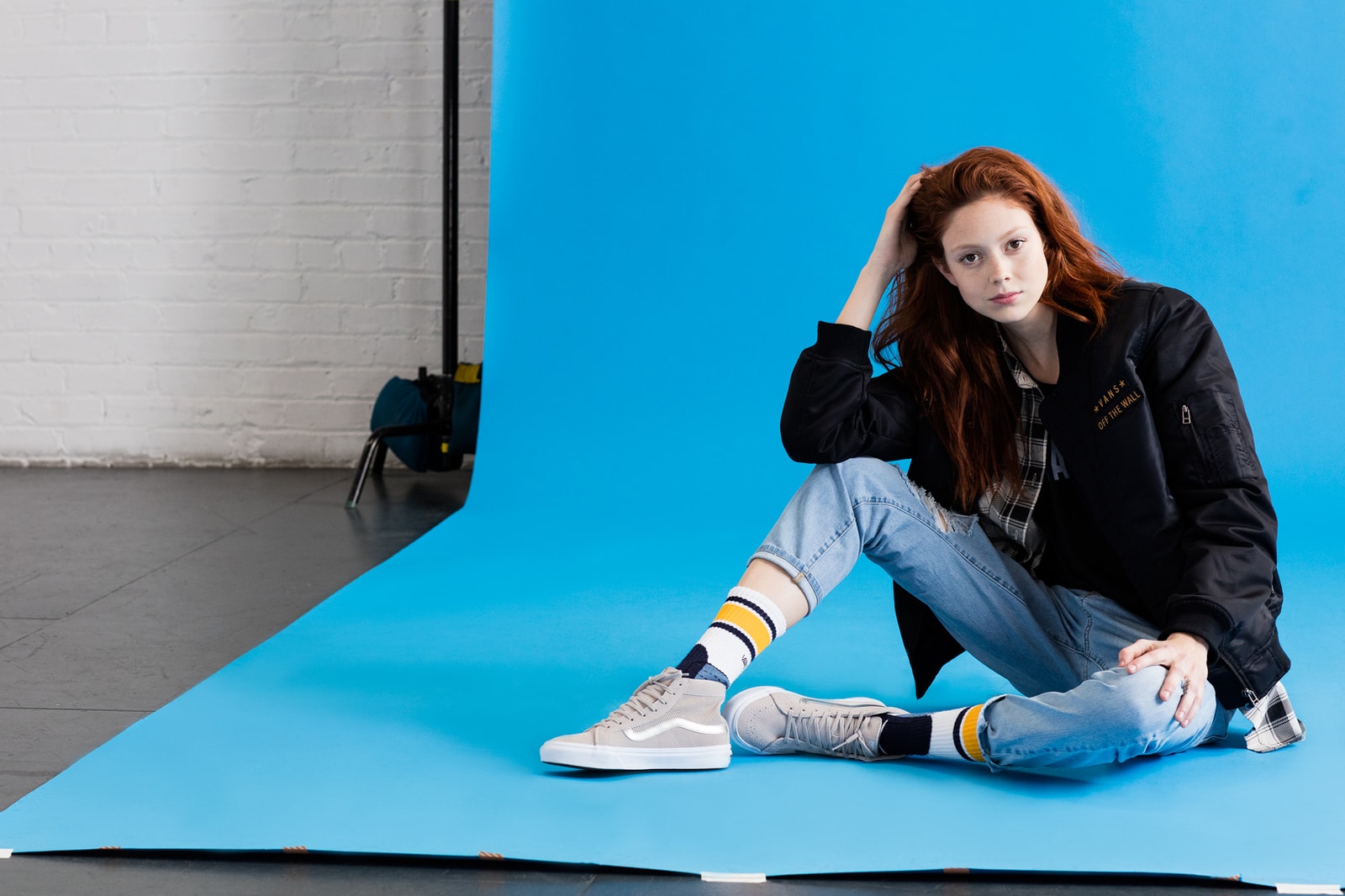 2 of 2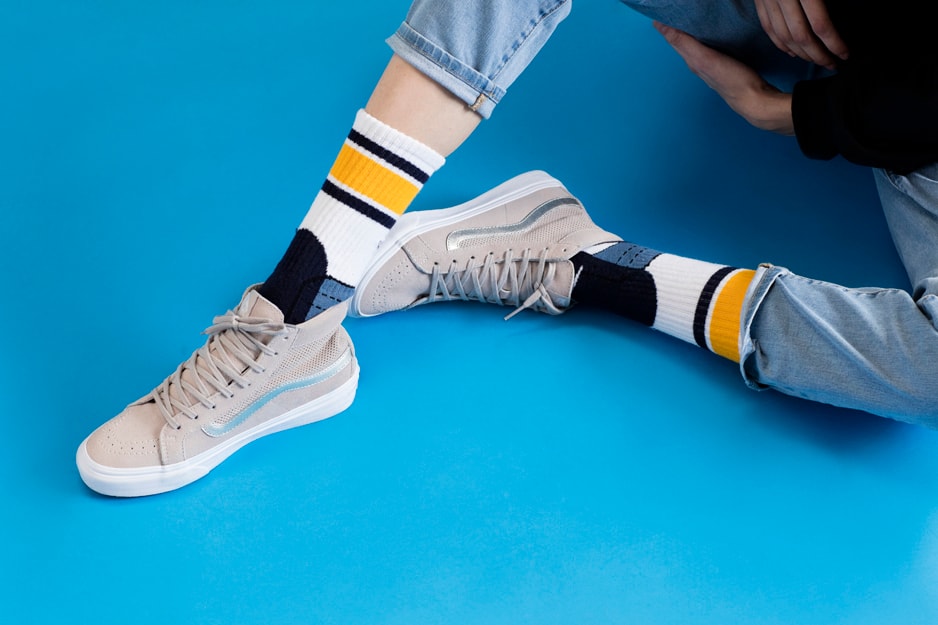 You picked up a skateboard at age three. 20 years later, what do you still love about skating?
I love the freedom it gives me and the way it just clears my mind.
What do you ride? 
I ride Toy Machine boards – I like their shape.
You are Vans' 50th anniversary brand ambassador for the Sk8-Hi campaign. To you, what about Vans is so defining of skate culture?
I think a lot of skate brands appeal to the niche community of skate culture, but Vans exists outside of a category and feels more like a lifestyle or an idea. It's always been a part of my life – it feels super authentic, even if it's grown into this mass brand over the years. It's kind of the OG.
1 of 2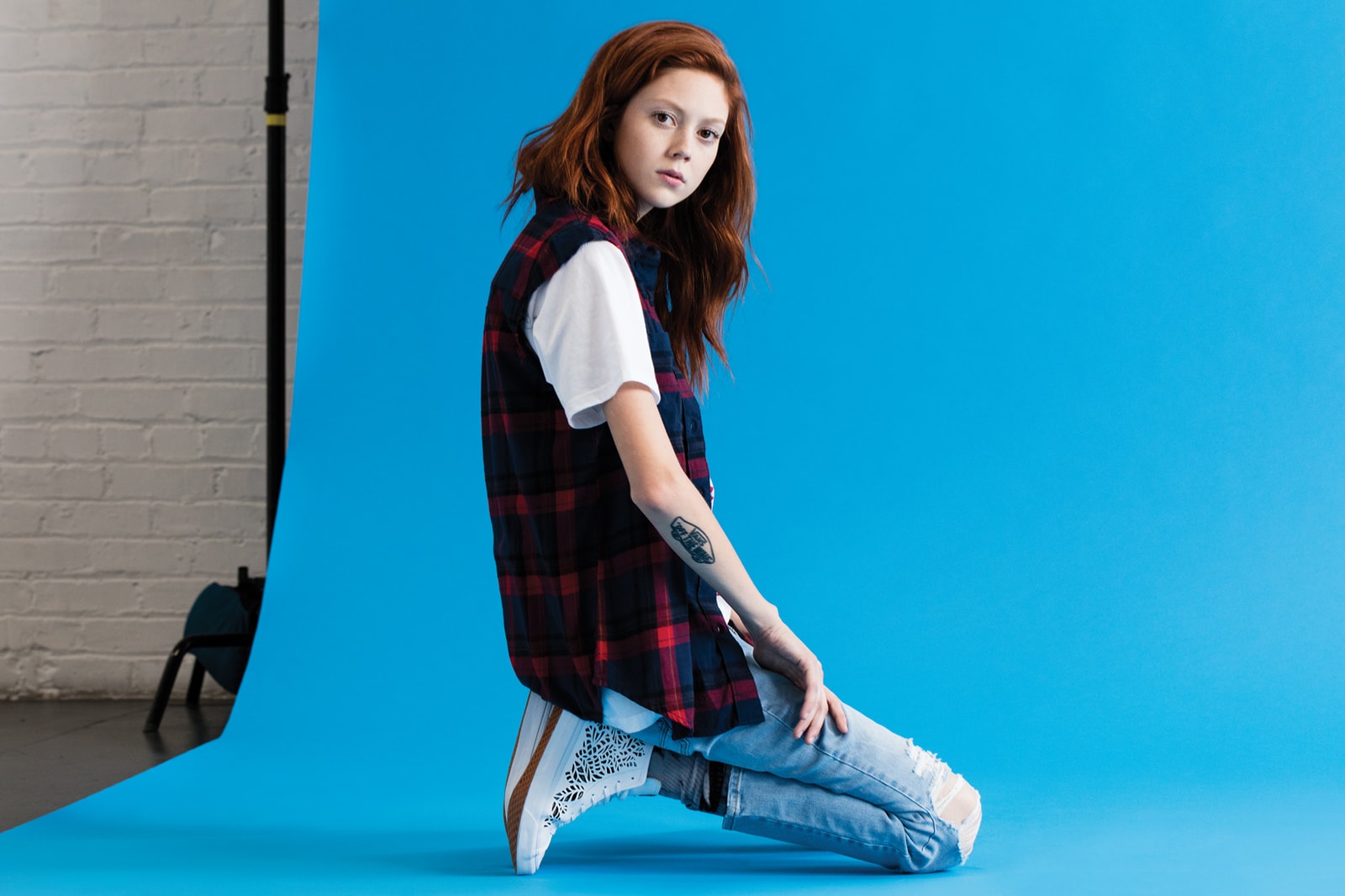 2 of 2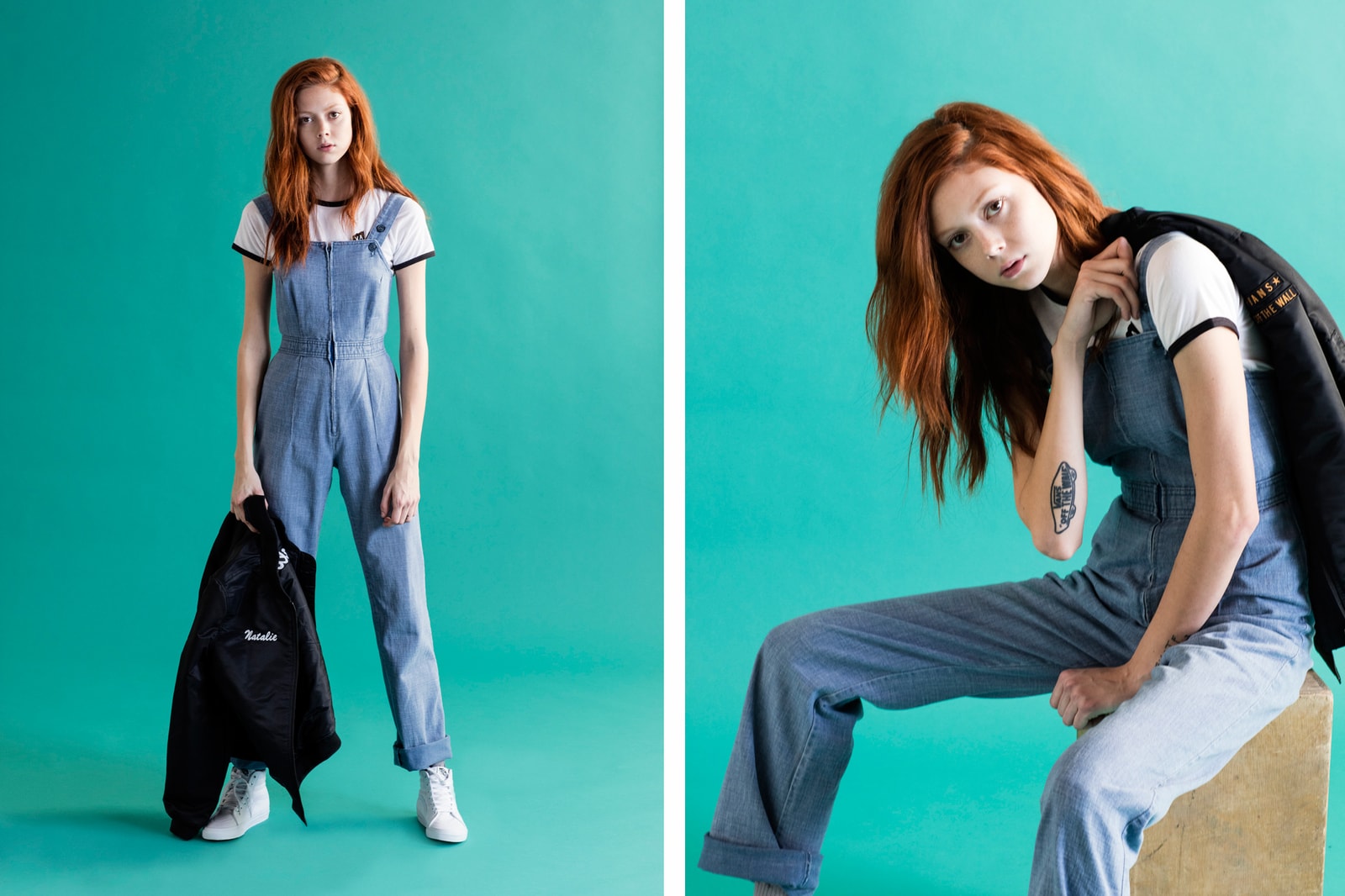 From skatepark to catwalk, is it jarring to alter between the done-down skate world and done-up modeling world?
Not really. I mean, obviously I have a style that is my own – but I don't really hate on the clothes I wear for work. It's my job, and I have a lot of respect for the designers I work with, so I usually just want to give it what I got and make the picture or the show great. It's not like I'm losing myself every time I'm put into hair and makeup – or clothes that aren't mine. They're still a part of me in the end.
Being a model and a skater, did you have to break expectations on either side?
Not really to be honest. I'm not sure if it was supposed to be hard or weird, but it really wasn't any of those things. The fashion world seemed to love the fact that I was this teenage girl from Arizona that grew up skateboarding and kind of dressed like a boy.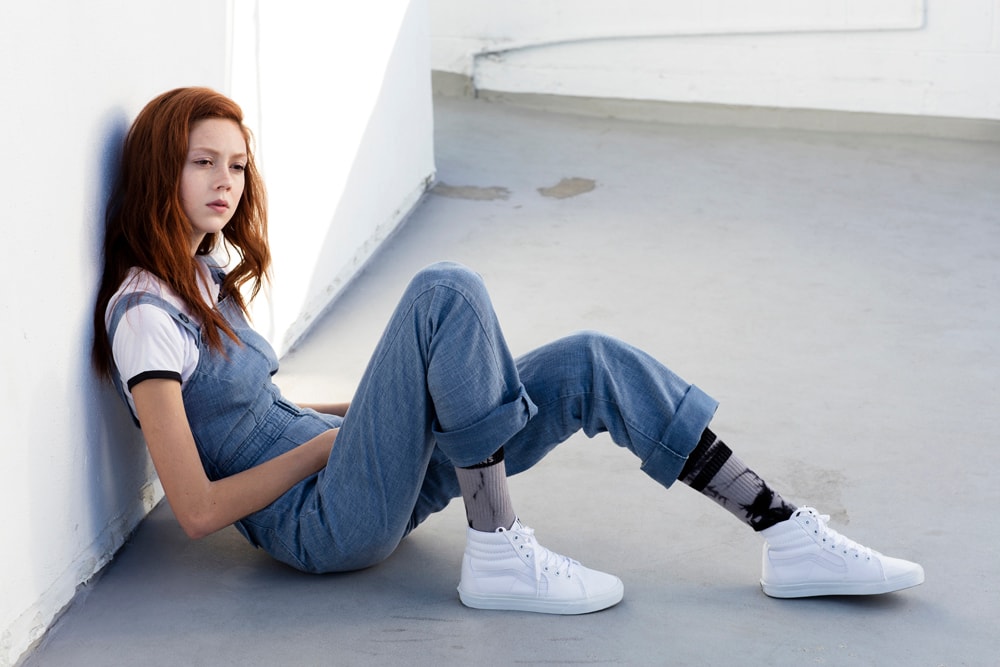 Skate culture and clothing are having a big "Fashion" moment right now. The undone look comes a long way from the pretty-girl stereotype – do you think it's a milestone moment in female youth culture?
Maybe. It's the time I'm growing up in, so this just feels like the way things are. I guess if you look back to the '50s, then sure, it's total progress. Everything seems to be a bit of a milestone right now though. Everyone and anyone is just doing their thing and all lines are being blurred, which is pretty cool.
1 of 2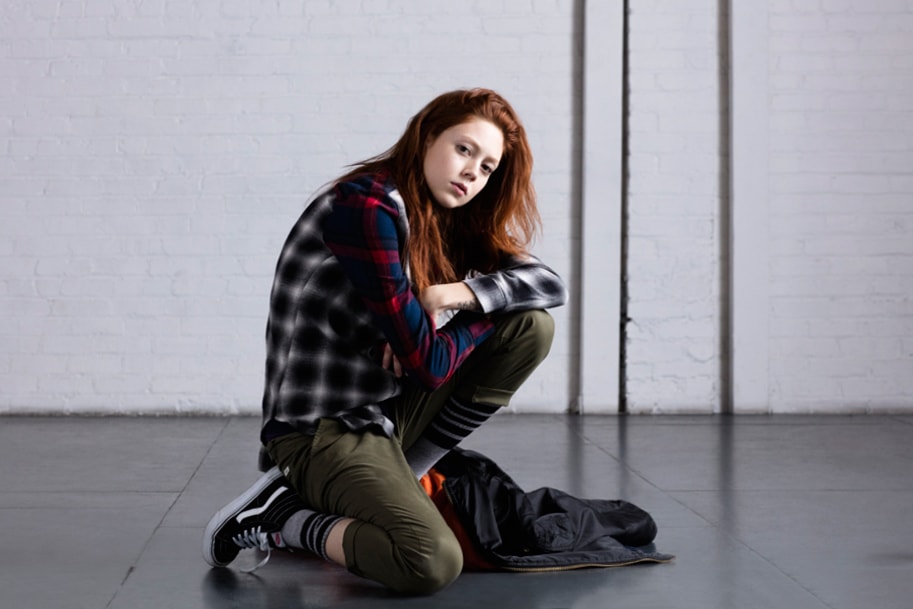 2 of 2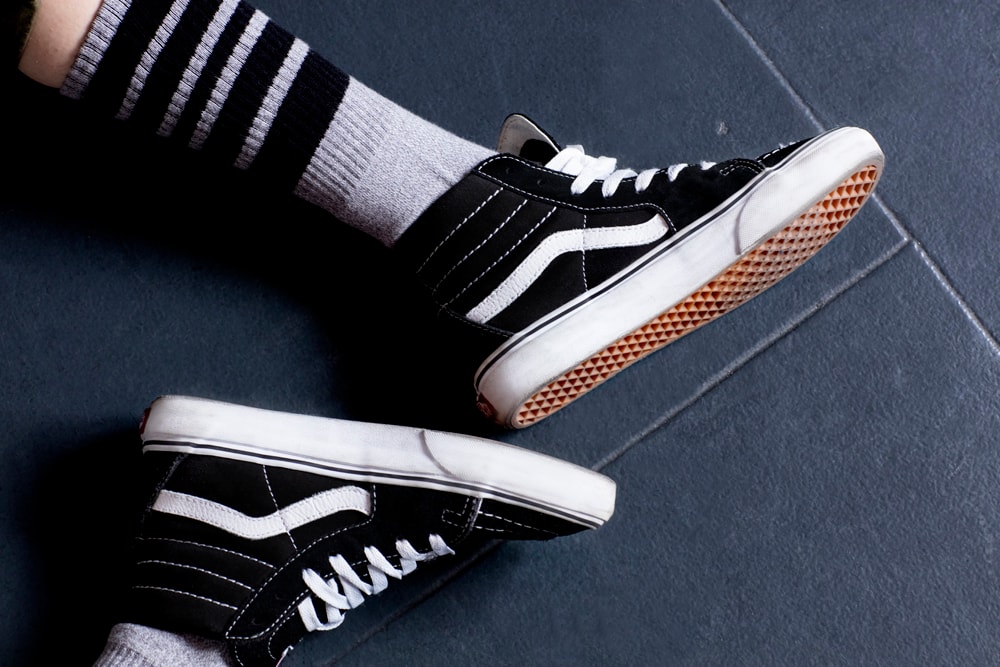 What's your go-to Sk8-Hi outfit?
Vans tank or shirt, jeans, Vans socks and of course, Sk8-Hi's.
You're more lowkey on social media compared to certain counterparts. Do you think Generation Z is too internet-obsessed?
Yeah, I think so. The internet is not that serious.
What's next on Natalie Westling's skateboarding agenda?
Some New York street time probably.