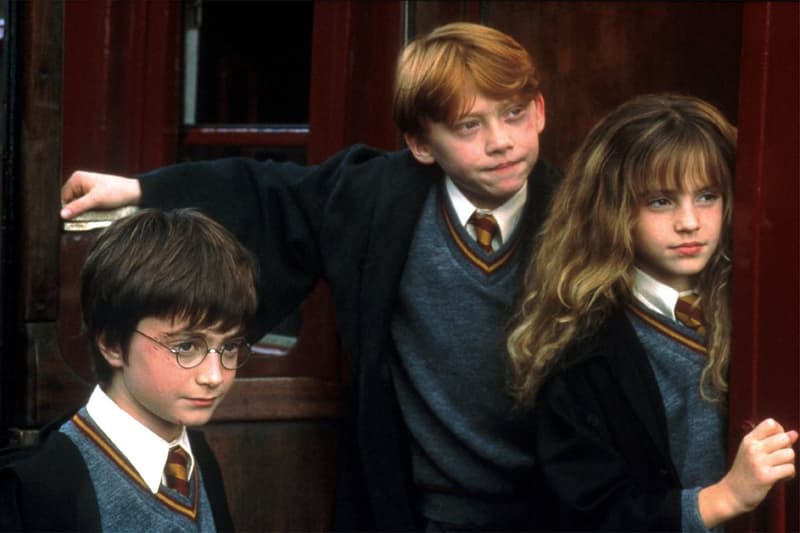 Three New 'Harry Potter' E-Books Will Release This Year
Brace yourselves, Potterheads.
Although the final literary instalment in the Harry Potter saga was published back in 2007, the legacy that J.K. Rowling created continues to thrive almost a decade later. With the spinoff film Fantastic Beasts and Where to Find Them set to hit theaters later this year and the screenplay-cum-book Harry Potter and the Cursed Child having been recently released, Rowling is without a doubt still killing it. Adding to her wizarding world is an announcement from the author herself that a trio of e-books is set to arrive online this September.
The running series has been dubbed 'Pottermore Presents' which, of course, derives from the name of the Hogwarts online community pottermore.com. Despite the content already being present on Pottermore, the stories will be converted into an e-book format in order to cater to the Rowling and Potter fans who are not aware that the writings exist.
An official announcement has not yet been made, although Amazon.com, Barnes & Noble and Apple's US iBook store have listed the following three new titles to be released: Short Stories from Hogwarts of Power, Politics and Pesky Poltergeists; Short Stories from Hogwarts of Heroism, Hardship and Dangerous Hobbies; and Hogwarts: An Incomplete and Unreliable Guide, all published by Pottermore Presents. Each of the titles will retail for $2.68 USD, with a September 6 publication date. To find out more, you can head over to The Bookseller.