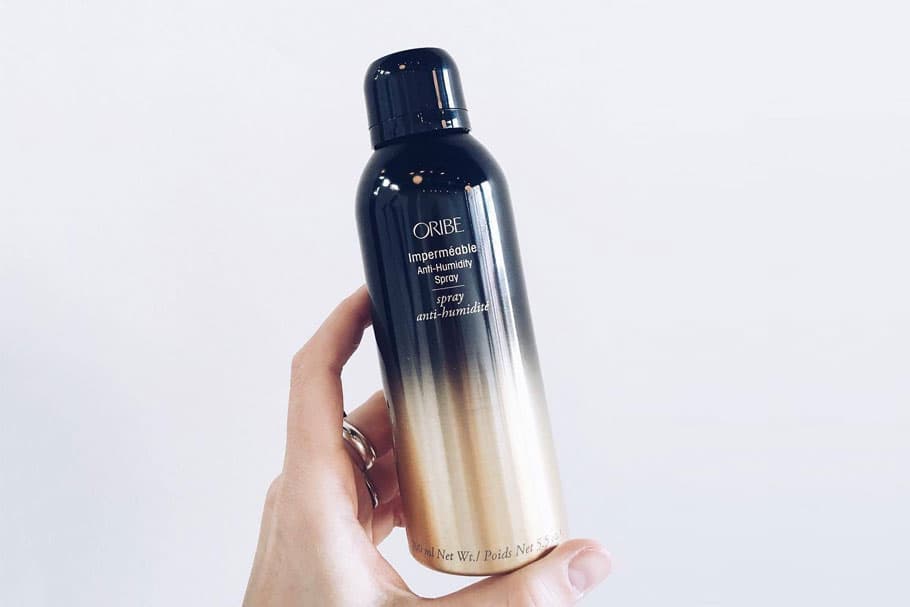 Beauty
Oribe's Imperméable Anti-Humidity Hairspray Will Keep Your Mane Sleek and Shiny
An essential for those hot summer days.
Oribe's Imperméable Anti-Humidity Hairspray Will Keep Your Mane Sleek and Shiny
An essential for those hot summer days.
I was once an avid hair bleacher, coloring my mane in all hues from blonde, pink to blue. Well, the bleach is still ravaging my locks even though I've gone back to a demure brown. My frizzy ends, coupled with Hong Kong's oppressive heat and humidity is a recipe for hair disaster. And by disaster I mean that I look like a puffy and frazzled poodle on the daily — especially if I don't style or do anything to my hair. So the proper products are essential in my daily beauty arsenal, and one that has earned a permanent spot is Oribe's Imperméable Anti-Humidity Spray. Just as the name implies, the spray is aimed at frizz-fighting and protecting your coif against the devastation of humidity. I spray liberally before I exit the house to combat the harsh heat, and it helps my flat iron-straightened hair stay sleek from day to night. If you don't know, now you know.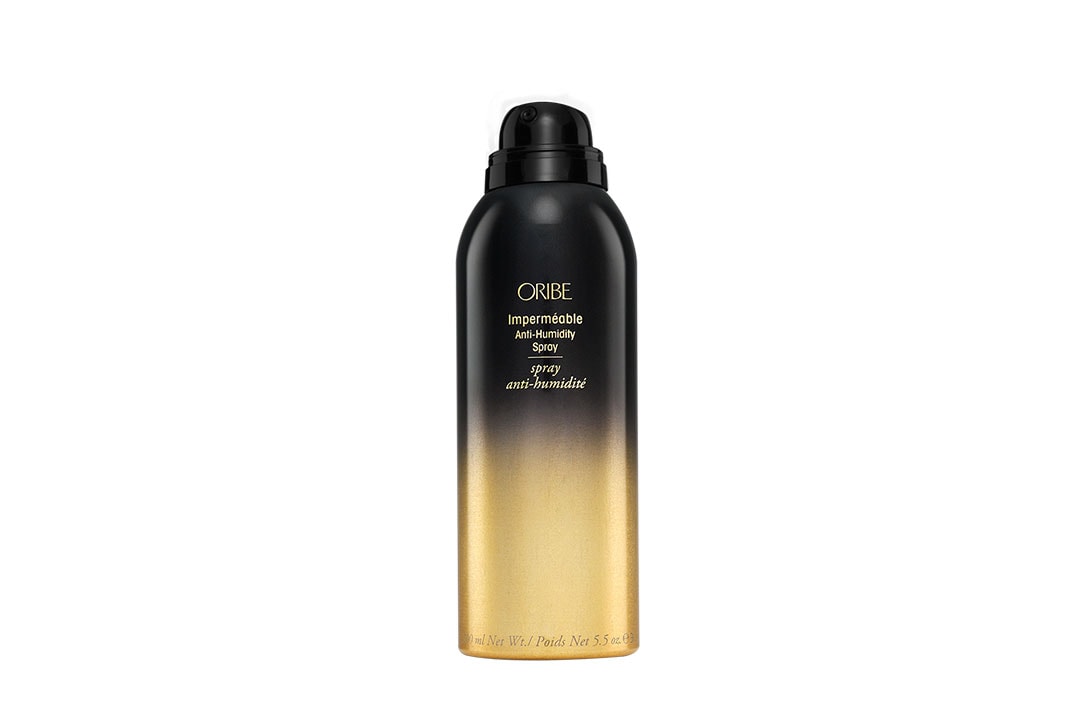 WHAT IS IT: Oribe Imperméable Anti-Humidity Spray
WHY IT'S WORTH THE HYPE: Firstly, it works. If this spray can withstand the suffocating humidity of Hong Kong's summers, then you know it's legit. The blend of premium ingredients includes copolymer, which coats each strand to keep hair in place; tocopheryl acetate and retinyl palmitate, for free-radical protection and vitamin nourishment; Pro-Vitamin B5 for conditioning and panthenol for volumnizing. The spray comes out smooth and leaves your hair luscious, not sticky. It's also housed in a sleek bottle that will add a bold touch to any beauty shelf. Spray liberally, before or after and especially if you style your hair.
WHERE YOU CAN FIND IT: Oribe's site, for $39 USD.
Share this article