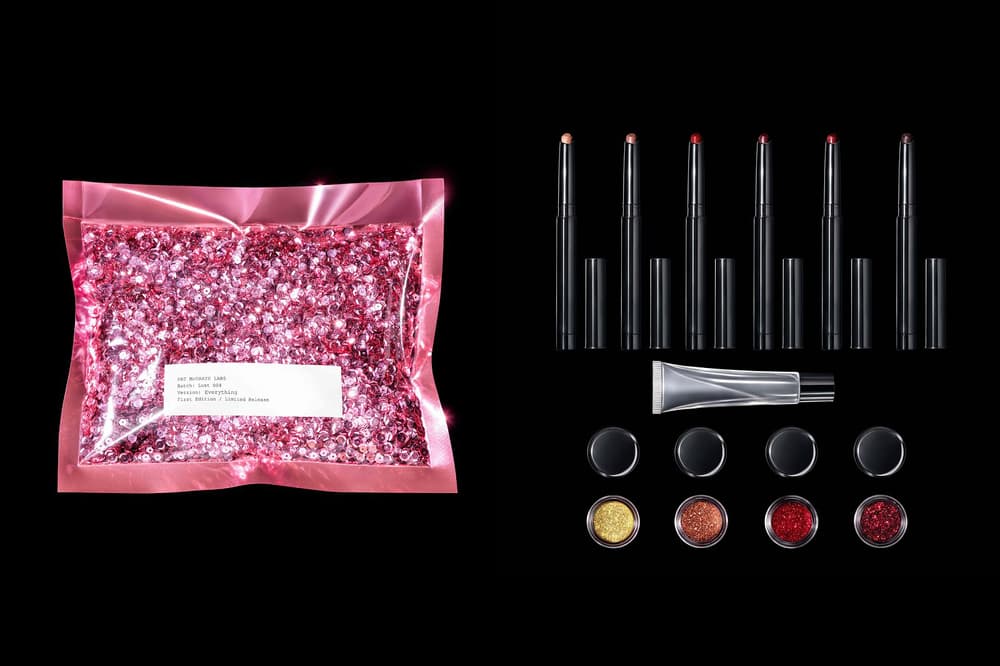 Beauty
Decorate Your Pout With Glitter Using Pat McGrath's New Lip Kit
Kylie Jenner's got major competition now.
Decorate Your Pout With Glitter Using Pat McGrath's New Lip Kit
Kylie Jenner's got major competition now.
We long predicted superstar makeup artist Pat McGrath's newest makeup product would be a lip kit. One month later, we can now confirm its existence – Pat McGrath Labs present 004 Lust, a 11-piece collection that had Bella Hadid and Irina Shayk sporting sparkling red pouts at Versace's 2016 Couture show.
It's an unorthodox lip kit, one that recalls each decadent mouth McGrath's ever crafted: "I wanted to create the ultimate editorial kit that takes you from nothing all the way to the most extreme, jeweled, three-dimensional mouth."
Three lip kits – that include clear vinyl gloss, metallic gold pigment, glitter and two matte lipsticks –  will be made available alongside one complete package and individuals.
"You can find 30 shades out of two lipsticks, then you can add the glitter, the gloss, you can play with the Cupid's bow as a jewel—you get so much out of just these few items."
004 Lust will launch on August 30 online. It's pure lip temptation, wrapped in pink packaging galore too.
Share this article