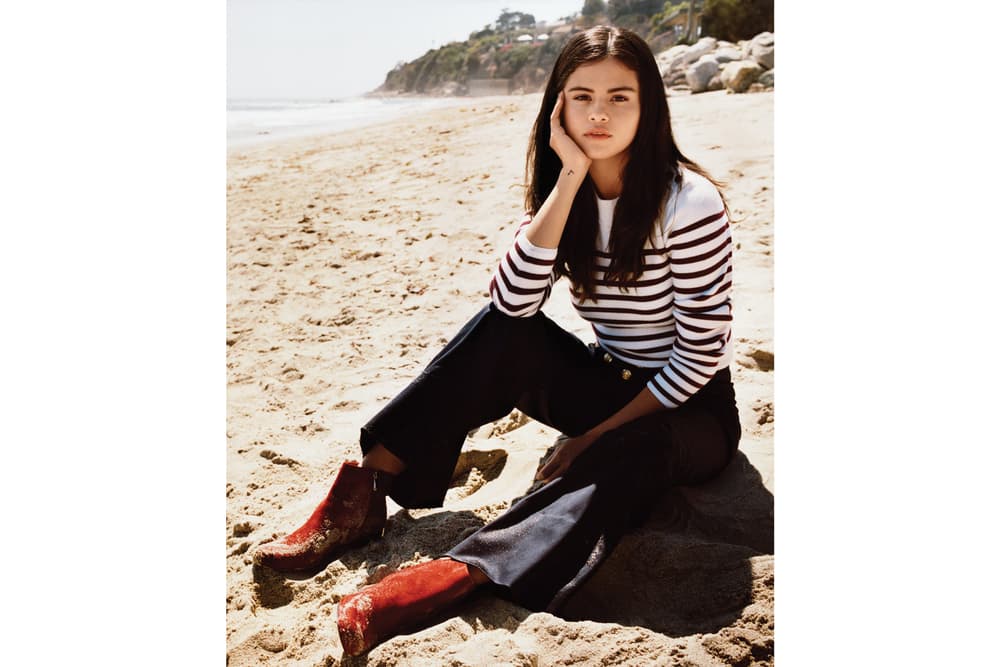 Fashion
Selena Gomez Is September 'Vogue's Fashion Breakout Story
Her success is in her relatability.
Selena Gomez Is September 'Vogue's Fashion Breakout Story
Her success is in her relatability.
Selena Gomez is Nicolas Ghesquière's muse but an unlikely one at that, she noted. In Vogue's 2016 September "bible," Selena said, "Let's just say I wasn't always the [designers'] top choice."
So how did she become the latest "it" child in style? Though her nearly 95 million strong social media presence helps (she nets $550K USD per post), it's moreso her relatability. Vogue noted:
"At five-feet-six, she is not a model-bodied glamazon like her best friend, Taylor Swift. She is neither a street-style supernova like Rihanna nor a scion of entertainment royalty like Jaden and Willow Smith. It's not only ironic that the most famous new face in the front row is also the most relatable—it's also indicative of Gomez's very modern (and very grown-up) kind of power."
It's clear Gomez stands out among her peers and she's a role model too. Head over to Vogue to read the whole article and catch her on Netflix's upcoming Empire soon.
Share this article