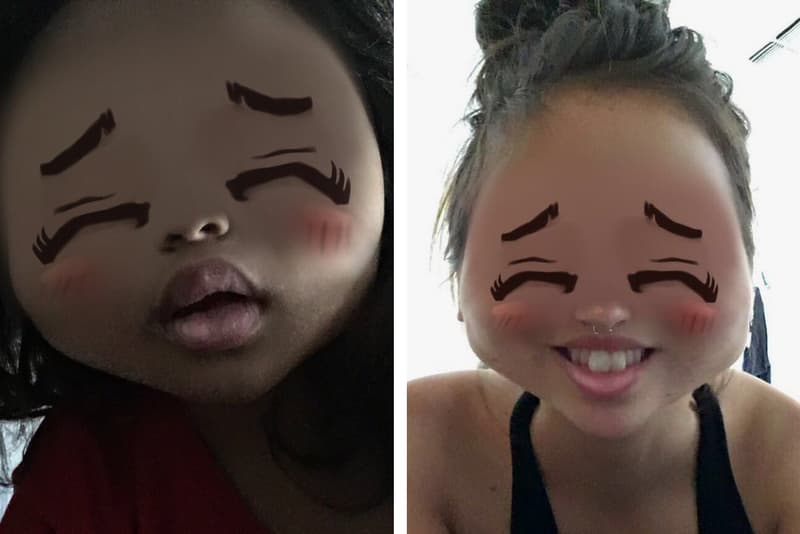 Snapchat Is Under Fire For "Yellowface" Filter
Users are crying blatant racism.
In the latest racist Snapchat filter, the photo and video-sharing platform is under fire after rolling out an "Asian" caricature – simply put, it strongly recalls "yellowface."
Users across social media called out Snapchat, calling the new addition blatantly racist. Twitter user @tequilafunrise pointed out: "Wanna tell me why you thought this yellowface was ok??" User @tansuphilip posted: "What the HELL is up with this yellow face filter? Racist filters are not cute. Wtf are you doing? Deleting."
In the past Snapchat was called out after releasing a Bob Marley filter, with what many called "digital blackface." At the time Snapchat told CNN, ""Millions of Snapchatters have enjoyed Bob Marley's music, and we respect his life and achievements. [The lens] gives people a new way to share their appreciation for Bob Marley and his music."
See users' responses to the filter below and let us know your thoughts.
.@Snapchat wanna tell me why u thought this yellowface was ok?? pic.twitter.com/sgpW4AFPsE

— grace (@tequilafunrise) August 9, 2016
@Snapchat uh this filter is racist pic.twitter.com/oQXm9QcrVk — k #STUCK (@engravedhearts) August 9, 2016
@Snapchat here's a reminder of your community standards. "Don't make other people feel bad." #racistsnapchat pic.twitter.com/1AFMVgfnEf — Maggie Roque (@mhroque) August 9, 2016