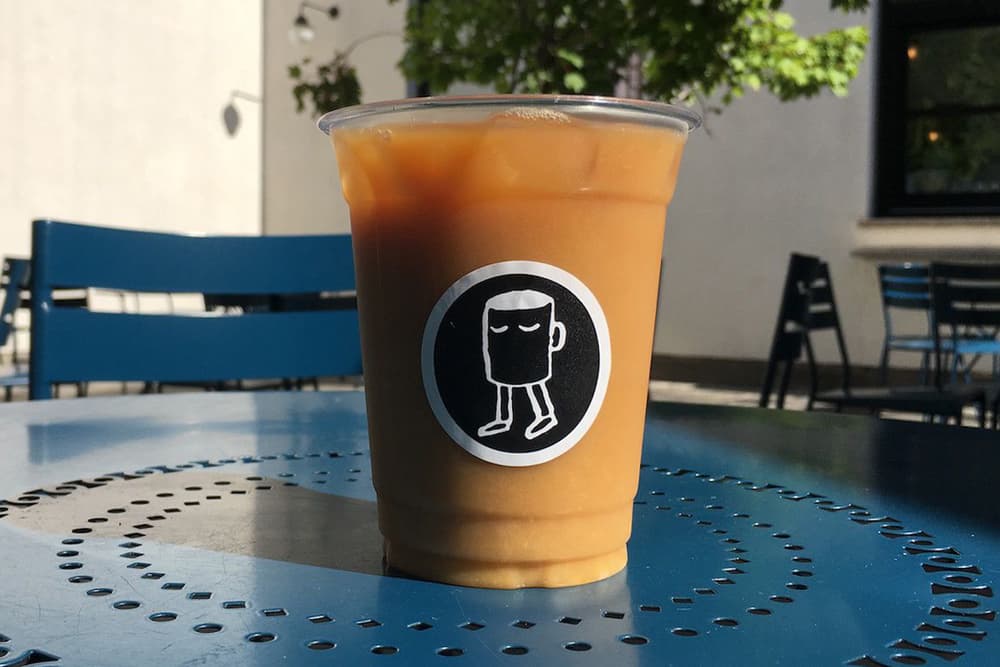 This Café in Brooklyn Is Serving Iced Coffee Lemonade
When life gives you lemons, and coffee.
Brooklyn's Stand Coffee has combined two dissimilar ingredients together to create an iced coffee lemonade. Dubbed Almond Palmer, the hybrid beverage is served at Stand Coffee's stall at the weekly Smorgasburg outdoor food market. The drink is actually prepared with lemon and vanilla simple syrup, cold brew coffee, and a splash of almond milk over ice. The concept of the novel drink was derived from Stand Coffee's director Nate Long's college days when his daily drink used to be a mix of coffee and orange juice. According to Long, coffee with lemon is apparently common in Russia, where the drink is known as kofyeh slimonem.
Priced at $4.50 USD, you can have a sip of the Almond Palmer at Stand Coffee's stall at Brooklyn's Smorgasburg flea food market.
Smorgasburg
90 Kent Ave.
Brooklyn, NY 11211
Source
Photographer

Melissa Hom