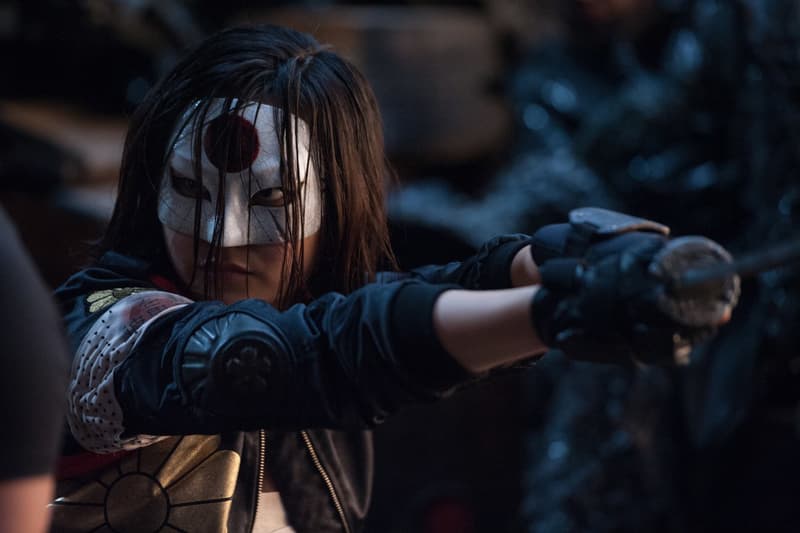 Culture
Suicide Squad's Breakout Star Karen Fukuhara Fought Hard For Katana's Role
"Coming from a first-generation immigrant family, we didn't know how to break into the industry."
Suicide Squad's Breakout Star Karen Fukuhara Fought Hard For Katana's Role
"Coming from a first-generation immigrant family, we didn't know how to break into the industry."
Karen Fukuhara's big-screen debut with Suicide Squad was her lucky break – it's rare to pull $267 million USD over opening weekend, period. For the 24-year-old who plays DC Comics character Tatsu Yamashiro, AKA Katana, the role was a hard-earned battle. She told The Cut:
"My childhood consisted of a mixture of American and Japanese culture — I would go to regular school during the weekdays, then go to Saturday school to learn all subjects in Japanese. Coming from a first-generation immigrant family, we didn't know how to break into the industry. We didn't have any connections or the means to know the necessary steps to work toward this goal."
Fate would land her an audition and to prep, Fukuhara worked with Mad Max: Fury Road's Guy Norris and Richard Norton – she did all her stunts, including martial arts and sword skills.
"In the end, I think what led me to Suicide Squad was my willingness and courage to dive into what I was passionate about. After graduating college, I finally allowed myself to strive for what I loved to do, even if there were no guarantees that I would be able to make a living off of acting. This, combined with my life experiences prior — like stars aligning — led me to this lovely role of Katana within the DC Comics universe."
Have you watched Suicide Squad yet? What do you think about her portrayal?
---
Share this article