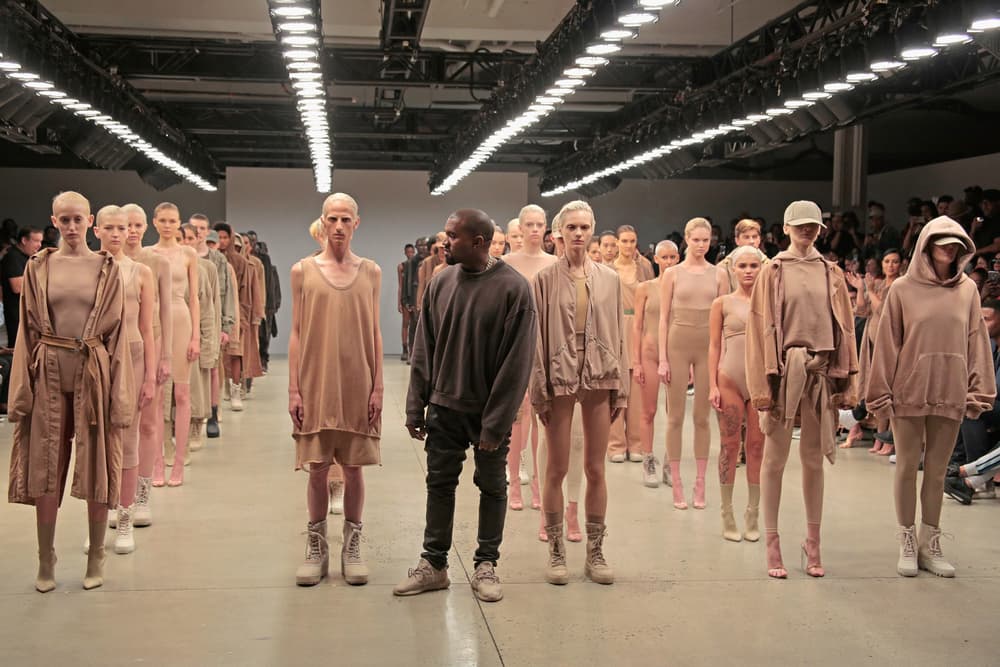 Culture
Vanessa Beecroft Explains How Working With Kanye West Makes Her Believe She's Black
"I even did a DNA test thinking maybe I am black? I actually wasn't."
Vanessa Beecroft Explains How Working With Kanye West Makes Her Believe She's Black
"I even did a DNA test thinking maybe I am black? I actually wasn't."
Vanessa Beecroft has always believed that through her art, she is able to transcend both race and gender. Such is the case when working with long-time collaborator Kanye West: the couple's art affair dates back nearly a decade ago, their latest project being the rapper-cum-designer's Yeezy Season 3 presentation in February of this year. The Anglo-Italian artist said on record in the past that she "becomes black" when the two align on a project, and in a new interview via NY Mag she elaborates, "I have divided my personality," she says. "There is Vanessa Beecroft as a European white female, and then there is Vanessa Beecroft as Kanye, an African-American male…I even did a DNA test thinking maybe I am black? I actually wasn't. I was kind of disappointed, and I don't want to believe it. I want to do it again, because when I work with Africans or African-Americans, I feel that I am autobiographical. If I don't call myself white, maybe I am not."
To say that Beecroft is provocative is an understatement, yet it seems she's always been disconnected from the world, pop culture and political-centric, outside of which her own art exists in. A visit to Africa is what initiated her "decline," or as she describes a desire to act on her fascination with race — the effect of this has been seen and felt in discussion of her black-themed pieces that translate as highly questionable time and time again. On Kanye's Madison Square Garden show, she quips about how she was inspired by a photo of refugees escaping genocide in Rwanda:
"That was a random pick," she says. "The image came out of one of my books, and I thought, Perhaps this is Woodstock, because it looked really fashionable and glamorous, but no. That was a refugee camp … I wanted the people to look poor. Poverty and elegance were the key words. Poverty and elegance. No trends, no fashion. Real poverty, what you encounter when you travel to Africa, Mexico, those countries where people wear their clothes with dignity and they look elegant and they look like they have intelligence. When we were casting, I said, 'Please don't have anyone who looks stupid. Or fancy. Please. Classical, poor, and elegant.'"
Read the rest about what Beecroft had to say, including why she regards West as an "African-American king of music" at NY Mag.
---
Share this article