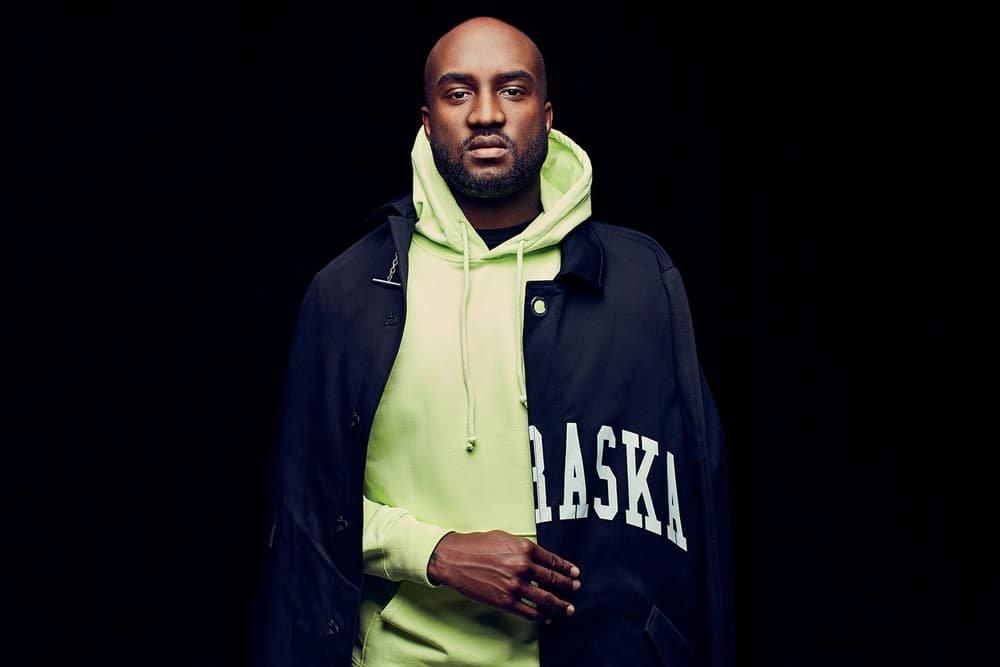 Fashion
Virgil Abloh Is Taking Advantage of Fashion's Big Shift
As profiled in 'GQ,' the designer's time is now.
Virgil Abloh Is Taking Advantage of Fashion's Big Shift
As profiled in 'GQ,' the designer's time is now.
Virgil Abloh is seizing the space in which fashion now exists — what was once only accessible to those with funds and other necessary means is now trickling down to the masses. "There was couture," OFF-WHITE's designer muses to GQ about his online class about streetwear. "And then there was Yves Saint Laurent. Like, 'Hey, news flash: No one wears these clothes.' So here comes ready-to-wear. And now: streetwear…That shift in fashion? I'm pointing straight at that."
There's a lot to be learned from Kanye West's creative director who's managed to touch corners of the industry in a manner different than Kanye himself. From his architectural background to DJing, the LVMH Prize for Young Fashion Designers finalist has found his way in: "Right now, the whole gatekeeper system is so screwed up. They lost their footing. It's raining. Kids can push them over. I know kids who are half my age who can kill a brand on a whim, make it uncool if they want to." Those same kids are now able to be his peers, alongside Vetements' Demna Gvaslia and Gucci's Alessandro Michele. He's in good company.
But not without criticism: "The common feedback I get is, 'How are you supposed to be about the youth and your stuff is that expensive?' My answer is: 'I don't have an answer,'" Virgil says. "This concept of a brand, the image, what the clothing looks like, that's free. Go make your own version of it. It's meant to inspire."
For more Abloh inspo, head to GQ for the rest of his feature.
Share this article