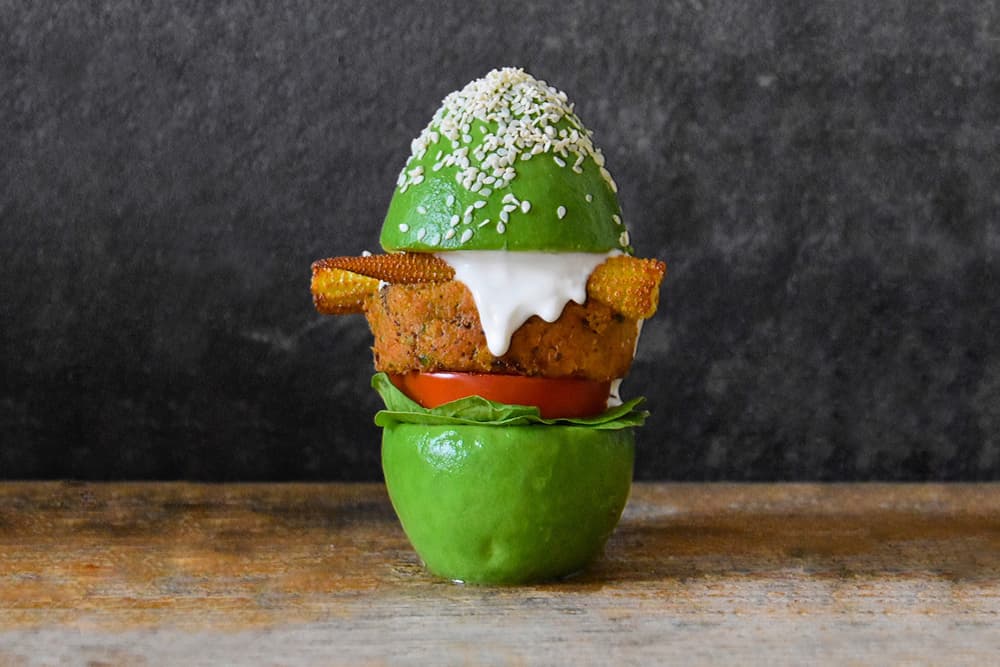 Nope, We're Not Okay With Avocado Burger Buns
And we have so. many. questions.
Feast your eyes on the latest food craze — avocado burger buns. Courtesy of Colette Dike of FoodDeco, a site dedicated to the "love story between food and decoration," we've got to admit — we're not so sure we can stomach this one. Avocado smashed onto our toast? We'll cheers to brunch at that! Baked with an egg in the middle? Certainly! Chilled as a soup? Okay, sure!
But as burger buns? We're afraid things have gone too far, and we can't help but to ask — Why? To be perfectly honest, the idea is intriguing and if presented on a plate before us, we wouldn't turn down the opportunity to try it once. But solely based on what we've seen above, we're left with so many questions:
You've had avocado in sandwiches, right? Can you imagine what a slippery mess this would be? Wouldn't this just turn to green mush between your fingers? How does one even eat such a thing? That little lettuce leaf — is it just there for aesthetics or? Is that…baby corn???? Is nothing sacred anymore?
Are you into this?